Fox News Poll Shows Majority Disapprove of Job Trump's Doing as President
President Donald Trump's job approval rating continues to drop, with many Americans concerned with how he is dealing with health care issues, the economy and race relations, according to a Fox News poll.
The poll, which randomly surveyed more than 1,300 registered voters between June 13-16, shows that 45 percent of registered voters strongly approved of Trump's job performance overall, while 55 percent strongly disapproved.
Trump's polling numbers were particularly low among minority voters, with 86 percent of black voters, 75 percent of non-white voters, and 69 percent of Hispanic voters giving the president low marks overall.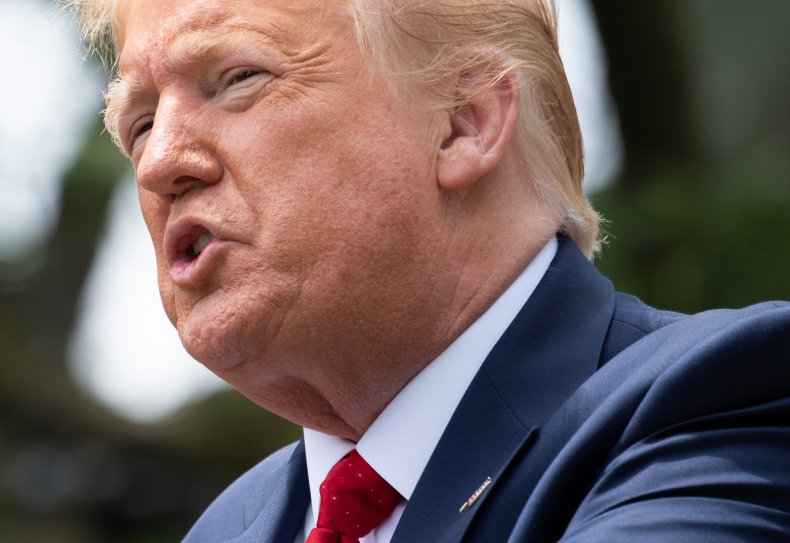 The president's rating with white voters was nearly evenly split, with 52 percent approval and 48 percent disapproval.
Trump received declining support on race relations with only 32 percent of those surveyed strongly approving of his handling of race relations, while 61 percent of registered voters strongly disapproved, and 7 percent said they didn't know.
When surveyed by race, 88 percent of black voters strongly disapproved of Trump's handling of race relations, followed by 81 percent of non-white voters, and 77 percent of Hispanic voters. Among white voters, Trump scored a 53 percent disapproval rating on the same topic.
Along partisan lines, the study shows 90 percent of Democrats and 25 percent of the Republican voters said Trump did poorly with race relations.
Trump's approval rating on health care issues was much the same, with 84 percent of black voters, 72 percent of non-white voters, and 64 percent of Hispanic voters expressing their disapproval. White voters were evenly split with 46 percent approval, 45 percent disapproval, and 9 percent who didn't know.
Again along party lines, 12 percent of GOP voters and 87 percent of Democratic voters gave the president poor marks on health care. Overall, 39 percent of registered voters said they strongly approve of his handling of health care issues, 53 percent said they strongly disapprove, and 8 percent said they didn't know.
Trump's numbers on the economy were higher overall, with a 49 percent approval and a 46 percent disapproval rating among those polled. However, only 19 percent of black voters were happy with his handling of the economy. The president scored higher from other ethnic groups with 31 percent of non-white voters, 41 percent of Hispanic voters, and 57 percent of white voters approving of the economy.
Only 18 percent of Democrats approved of how the president has handled the economy, compared with 89 percent of Republican voters.
The Fox News Poll was conducted under the joint direction of Beacon Research and has a margin of error of plus or minus 2.5 percent.
Newsweek contacted the Trump campaign for comment on the polling numbers, but did not hear back before publication. The president on Friday morning sent a tweet blasting the channel, saying: ".@FoxNews is out with another of their phony polls, done by the same group of haters that got it even more wrong in 2016. Watch what happens in November. Fox is terrible!"