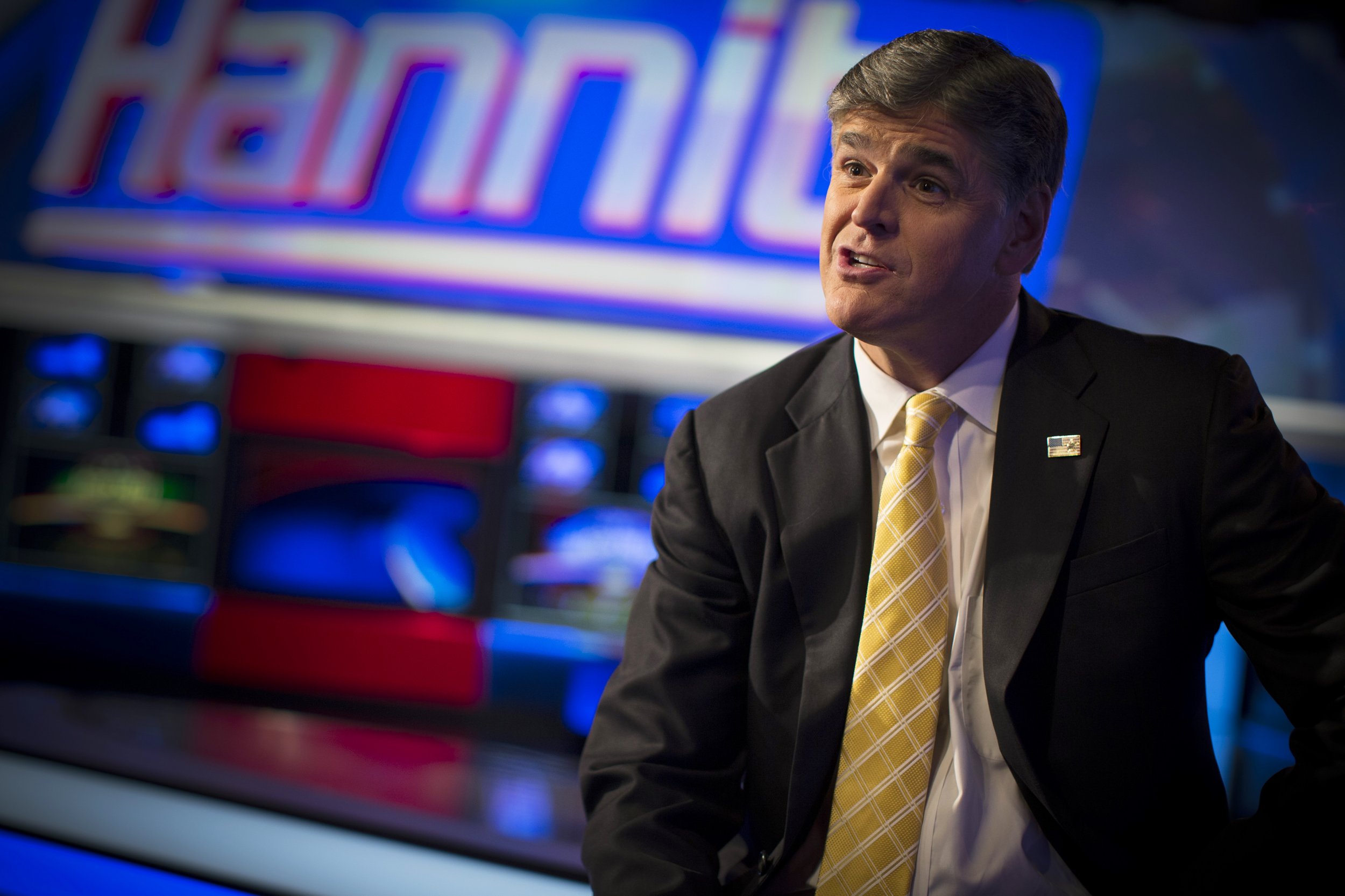 Say what you will about state propaganda, but at least it gets good ratings. Pravda never had to worry about circulation numbers at the height of Soviet rule; Radio Havana Cuba, started by Fidel Castro, has fared better than the global socialist revolution it was supposed to broadcast. You can safely bet Iran's "semi-official" Fars News Agency doesn't have to worry about a newsroom strategy for the digital age. It's a perfect arrangement, as long as journalistic scruples don't get in the way.
But it hasn't played that way lately at Fox News, the privately owned conservative network that has shaped President Donald Trump's views as much as it has trumpeted them. The Rupert Murdoch-owned channel has been his ideological crucible, the fervid unconscious where his darkest fantasies about the world grow (walls, wiretaps, et al.). In true propagandistic fashion, hardly anyone on Fox dares disagree with the president. If facts intrude on Trump's greatness-restoring project, Fox News simply ignores them. The red masters of the Kremlin never had such unthinking loyalty.
That fealty, however, is no longer paying off as it once did for the GOP's brutally effective mouthpiece. Fox News has been—to use a Trumpism—a complete disaster in the past several weeks, as its own fortunes start to resemble those of the president. Which are—to use another Trumpism—very bad.
"Fox Digs a Hole" was the headline in CNN's Reliable Sources newsletter on Monday night. The item, by media reporter Dylan Byers, offered a bleak snapshot: "For the first time in 17 years, Fox spent an entire week in third place in prime time in the all-important 25-to-54 year-old demographic. The last time Fox found itself in that ditch, Bill Clinton was president of the United States, Gladiator was in theaters, and Jesse Watters was in college."
Byers notes that MSNBC's prime time coverage, led by Rachel Maddow, now ranks first, while CNN leads in the daytime, when its most respected anchor, Jake Tapper, helms The Lead. In the Trumpian universe, MSNBC and CNN are purveyors of fake news, which is to say unflattering coverage of the current administration. But most Americans simply trust Maddow and Tapper far more than they trust Sean Hannity and Steve Doocy. Maddow may have her biases—and she can be off-puttingly grating, just like her right-wing counterparts—but she doesn't tell cynical lies meant to fool Americans hungry for insight into the current political maelstrom.
"It's not a sea change," writes Byers. "Not yet. Fox is still #1 for both total day and prime time in the month of May, beating CNN and MSNBC.... But it is cause for alarm."
Fox lost its diabolic and vengeful mastermind, Roger Ailes, who died last week at 77. He'd been deposed last year amid a plethora of sexual harassment allegations. Bill O'Reilly, that beacon of conservative probity, has also been accused of multiple acts of sexual predation. He is gone too, relegated to podcasting. So is co-president Bill Shine, for letting Ailes and O'Reilly turn the Fox News headquarters in midtown Manhattan into an animal house for grumpy old white men.
What's left? Not much: Hannity spewing conspiracy theories about the murder of Democratic National Committee employee Seth Rich, which has left other Fox News employees "disgusted," according to reporting by CNN's Oliver Darcy; the aforementioned Watters making oral sex jokes about Ivanka Trump that a 14-year-old would find immature; Lou Dobbs, looking as if he should cut back on the spray tan and the well-done steak, telling viewers that Trump is "pretty close to perfect."
Are Americans that stupid? Maybe not. Trump's approval rating is an astonishingly low 39.6 percent. Root canals poll better. And yet Fox News continues with its pro-Trump propaganda, hoping that reality won't intrude. But this isn't the Soviet Union. People can simply switch the channel, and they're starting to.