Fox News Is Essentially Donald Trump's Own 'Propaganda Organization,' Says Writer of New Yorker Exposé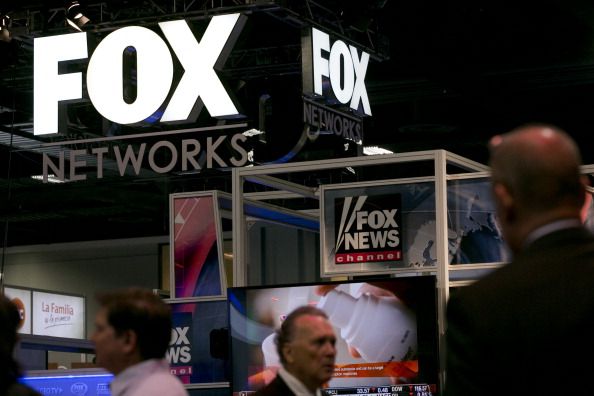 After writing a bombshell report on the relationship between Fox News and Donald Trump, The New Yorker's Jane Mayer said that the news network is almost operating as a "propaganda organization" for the president.
"Fox [News] has been so aligned with Trump, really, that you can see that it is almost an arm of the West Wing," Mayer told CNN on Tuesday morning.
The interview came just a day after Mayer published a story detailing the relationship between the news network and the president, in which she reports that Fox News killed negative stories about Trump before the 2016 election.
"The point of the story is that the Trump White House almost has its own propaganda organization and it's Fox," Mayer added on Tuesday.
One of the most shocking revelations from Mayer's piece was the fact that Fox News reportedly sat on the story of Trump's alleged affair with adult film star Stormy Daniels to protect him ahead of the 2016 election.
According to Mayer's report, an editor at Fox News killed the story because Rupert Murdoch, the media mogul who created Fox News, wanted Trump to defeat Hillary Clinton and become president.
The editor, Ken LaCorte, allegedly told the reporter at the time that it was "good reporting" but "Rupert wants Donald Trump to win. So just let it go."
LaCorte has denied making any such comment. Mayer was unable to talk to the reporter, Diana Falzone, because she is currently under a gag order though she did speak to several of Falzone's colleagues at the time.
The story about Trump's alleged affair with Daniels, whose real name is Stephanie Clifford, did not come out until a year after Trump was elected, when it was published by The Wall Street Journal in 2018.
The Journal's report detailed for the first time the $130,000 hush money payment made by Trump's former personal attorney Michael Cohen to Daniels in exchange for her silence leading up to Election Day.
Mayer told CNN that after the Journal published its story the Fox News reporter "tried again to get it in print and they again killed it."
After Mayer's report came out on Monday, CNN host Brian Stelter accused Fox News of putting Trump's interests ahead of the interests of their viewers.
"The Fox News part has been shrinking and the Fox Opinion part's been expanding," he said. Stelter added that the relationship between the network and Trump could be called "state-support, state-sponsored television."
President Trump responded to Mayer's report in a series of tweets on Monday night, in which he quoted Fox News hosts Tucker Carlson and Sean Hannity. He also reiterated his stance that "Fake News Media is the true Enemy of the People!"