Fox News' Black Employees Claim the Network Is Run With 'Plantation-Style Management'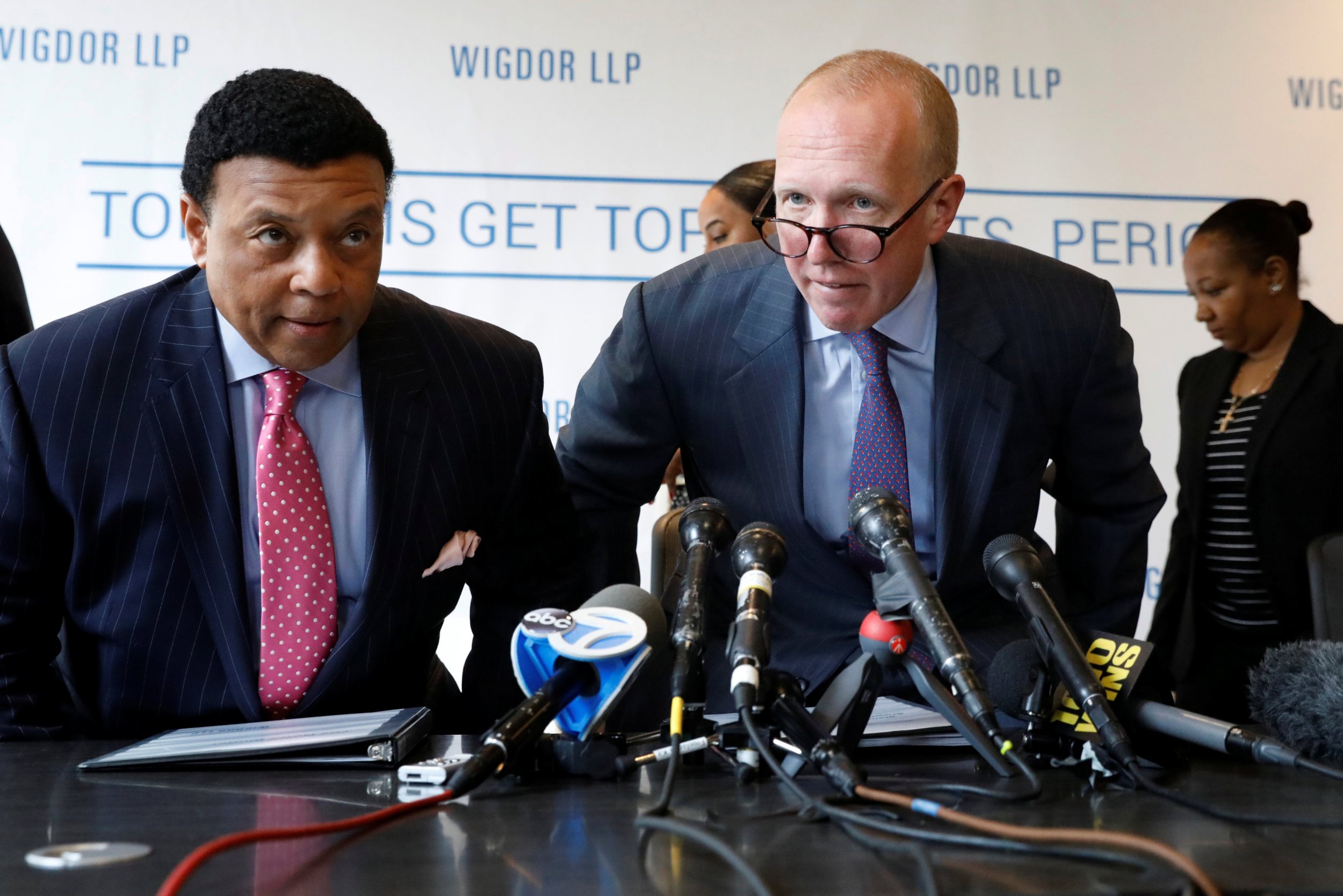 Two more people have joined a racial discrimination class action lawsuit against Fox News, citing "Plantation-style management" at the network.
Elizabeth Fernandez and Claudine McLeod joined the lawsuit on Monday, bringing the total number of current and former employees to at least 16. The lawsuit names 21st Century Fox, Fox News, Dianne Brandi, Fox chief counsel, and Judith Slater, former controller at Fox News. Both Fernandez and McLeod worked in the Accounts Payable Department at Fox News; McLeod is still employed by the company.
They claim in the suit that the alleged racial discrimination suffered by minority employees meant Fox "appears more akin to Plantation-style management than a modern-day work environment."
McLeod, who is Panamanian and Black, says in the complaint that she was "subjected to numerous discriminatory comments and conduct by Slater." McLeod, who is diabetic, says she was told by Slater that "You people are high maintenance" and are "driving up everyone's healthcare premiums" due to her medical condition. McLeod also alleges that Slater demanded to know if she and other minority employees were U.S. citizens, and made "numerous disparaging remarks" about her Panamanian heritage.
Related: Suit alleges Fox News retaliated against woman for reporting sexism
Fernandez, who is Hispanic, claims in the complaint that Slater asked her she was when pregnant if she planned to have more children because "Latinas like having a ton of kids." Fernandez says she also heard former Fox News CEO Roger Ailes make discriminatory comments when she mistakenly walked into his office on the second floor, where she and many other minority employees were allegedly denied access. Those comments included Ailes referring to employee Musfiq Rahman as a terrorist who "might drop a bomb."
A Fox News spokesperson tells Newsweek in response to the lawsuit: "FOX News terminated Judy Slater before a single lawsuit or any amended complaint was filed." Fernandez and McLeod were added to the lawsuit the same day that Rupert Murdoch said: "Nothing's happening at Fox News."
Catherine M. Foti, attorney for Slater, said: "These are simply more baseless allegations."
"The race discrimination class action complaint continues to grow evidencing a systemic and deeply troubling pattern at 21 st Century Fox," said Douglas Wigdor, the lawyer representing the employees. "Any suggestion by 21 st Century Fox that it has taken prompt and remedial action distorts the reality that Fox's current General Counsel, Dianne Brandi, had knowledge of this racist behavior for many years."
Wigdor says he expects more complaints to be filed in the coming days and weeks. Last week, Wigdor sent a letter to British regulator Ofcom, which is currently investigating 21st Century Fox's potential takeover of Sky, citing multiple allegations of harassment at the network. Wigdor met with representatives from Ofcom Monday.
21st Century Fox did not immediately respond to Newsweek 's request for comment.