Fox News 'Radicalized' Donald Trump, Network Host Says
A Fox News host said on-air Thursday that his employer was responsible for molding President Donald Trump into the person he is today. In fact, host Greg Gutfeld went as far as to say Fox News "radicalized" the former reality TV star.
The comments came during a conversation on the show The Five about Trump's many, many battles with the media and his rapid-fire tweets railing against stories he doesn't appreciate.
"Twitter is a great tool for him," said host Dana Perino, via a clip posted online by the liberal group Media Matters for America. "And one of the things he could've tweeted today is 'Check this out, 51% of workers in America say they are happy.' That's the first time in I can't remember how many years."
After hosts asked why he wouldn't just do that—as in, tweet something moderate that would boost his image.
"Because it is not him," Gutfeld said via the MMFA clip. "You know what it is? Trump was radicalized by something. OK, because he was a Democrat for a long time. He was fairly—he was pro-choice, liberal and many things. He was radicalized. What was he radicalized by? Us. Fox News. Fox News."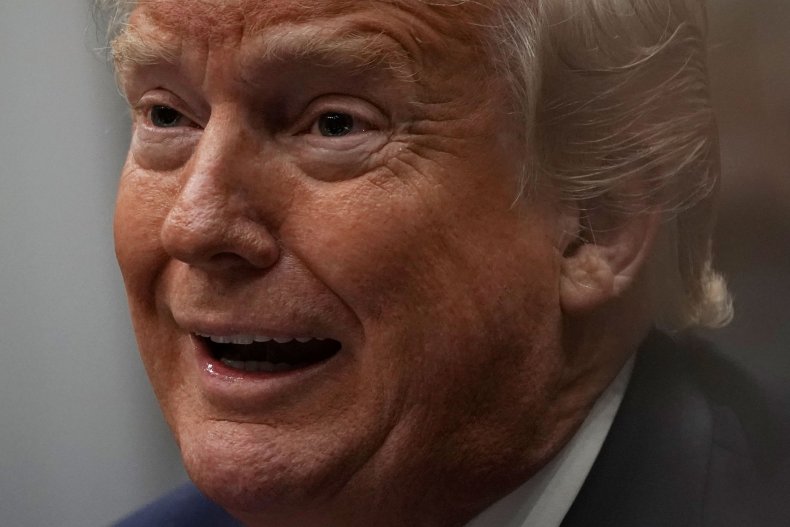 The hosts then said the world started to make sense to Trump with Fox News as an aide.
"So all he's doing, [co-host] Juan [Williams], is what we do," Gutfeld said. "Which is we bash the media. So has turned the White House into a, kind of, like an alternative Fox show, where he sits there, and he rips the media."
"Oh my gosh," Williams responded, via the MMFA clip.
Trump does seem to pay quite a bit of attention to Fox News—reports have suggested he goes as far as to record talk shows and rewatch them later—and often live-tweets the programming. White House officials reportedly often start their day by responding to the president's reaction to what's on Fox News.
"Sometimes on Fox, a lot of stories are embellished, and they don't necessarily cover the big news stories of the day. When they cover the smaller stories, if that gets the president riled up, then that becomes an issue," an unnamed White House official told New York Magazine in a story published in May. "Whenever he tweets, all of us do a mad dash or mad scramble to find out as much information about that random topic as possible. We're used to it in a lot of ways, so it's part of our morning routine."