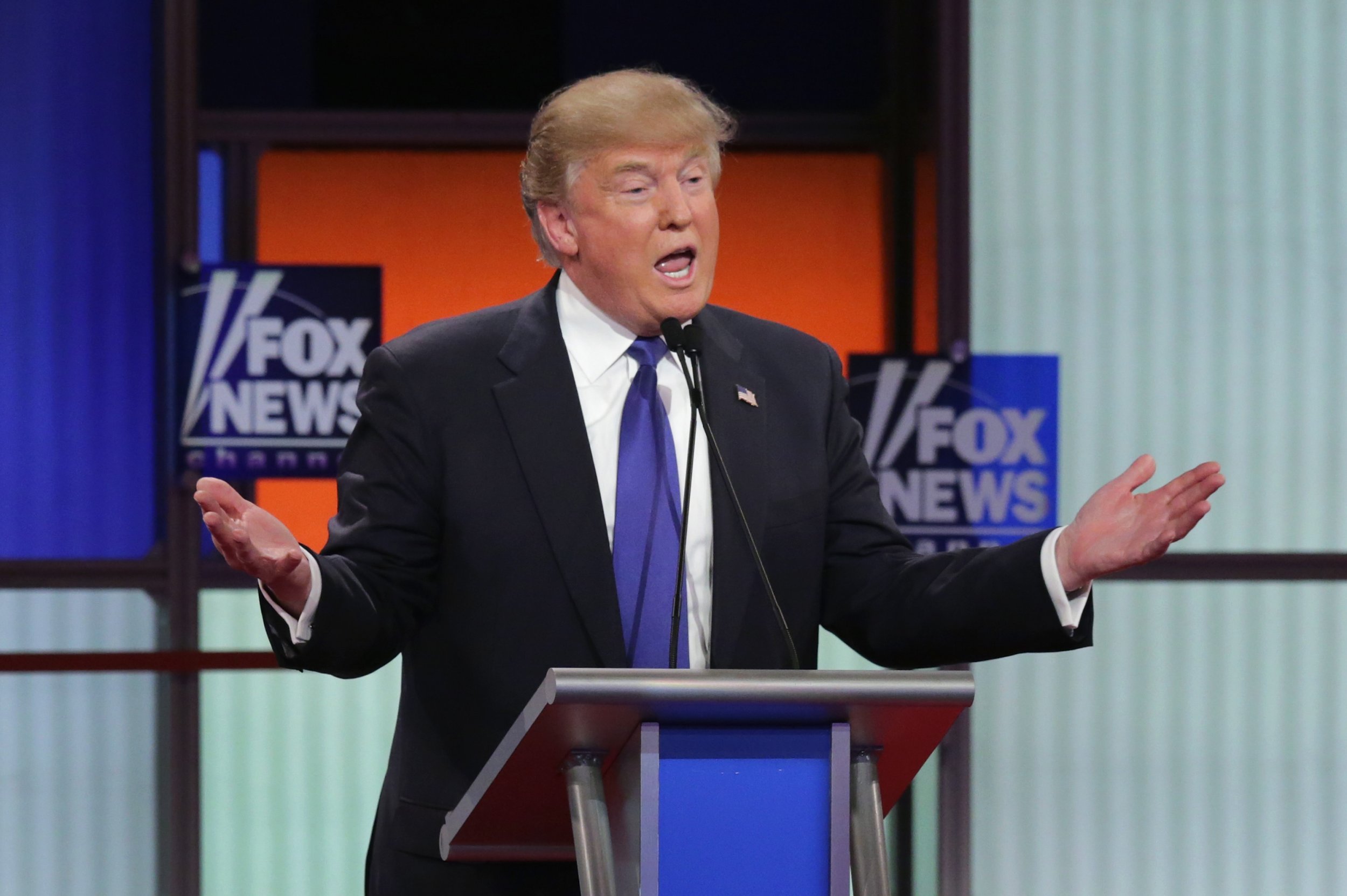 President Donald Trump's favorite media outlet, Fox News, had cable news ratings that were higher than CNN and MSNBC combined this month, a critical time with the midterm elections coming up next week.
Fox News scored the top spot over its competitors with an average of 2.8 million prime time viewers total in October, a 25 percent increase from a year ago, according to Nielsen Media Research on Wednesday. MSNBC, which broadcasts the show Morning Joe that is frequently critical of Trump and Fox News, came in second with an average of 1.58 million viewers. CNN, which Trump despises and accuses of broadcasting "fake news," placed third with an average of 931,000 viewers.
The conservative channel snagged the top five spots for cable news program.
In first place with 3.5 million viewers average was Hannity hosted by Sean Hannity, who reportedly talks regularly with Trump over the phone. Second was Tucker Carlson Tonight with 3.23 million viewers average. Third was The Ingraham Angle with 2.97 million viewers average and hosted by Laura Ingraham, who had a sit-down interview with Trump in the White House on Monday night. Fox News' The Five came in fourth with 2.84 million viewers average and Special Report with Bret Baier landed fifth with 2.66 million
MSNBC's Rachel Maddow Show finished sixth, while CNN's most watched show Cuomo Prime Time came in 23rd. MSNBC ranked fourth overall in basic cable and CNN ninth.
Fox News hosts and guests have often failed to tell the truth on pressing issues like the migrant caravan from Honduras that is making its way to the U.S. MSNBC's Morning Joe co-host Joe Scarborough on Tuesday praised Fox News host Shep Smith for fact-checking his own colleagues on the matter.
"Tomorrow the migrants, according to Fox News reporting, are more than two months away if any of them actually come here. But tomorrow is one week before the midterm election which is what all of this is about," Smith said on Monday. "There is no invasion, no one's coming to get you here, nothing to be worried about."
Smith concluded: "We're America we can handle it. But, like I said, a week to the election."
Trump has campaigned heavily for Republicans in recent weeks and his words and actions have been cast in a positive light by the majority of Fox News hosts. The midterm elections on November 6 will determine whether the GOP retains majorities in the House and Senate.
While Fox News dominated in ratings, it did not have a good showing in the awards department. It won zero Annual News and Documentary Emmys in early October, whereas CNN, MSNBC an NBC were honored. CNN International won three Emmys, NBC earned two and MSNBC got one. Fox appears to have submitted only one entry into the contest.