President Donald Trump has taken another swipe at Fox News, accusing the network of having falling ratings, despite data showing that it still has a healthy primetime audience.
On Wednesday, Trump tweeted: "Can't believe how badly @FoxNews is doing in the ratings. They played right into the hands of the Radical Left Democrats, & now are floating in limboland."
Referring to a Fox News contributor, he continued: "Hiring fired @donnabraziIe, and far worse, allowing endless negative and unedited commercials. @FoxNews is dead. Really Sad!" he said.
Newsweek has contacted Fox News for comment.
Trump did not specify which ratings he was referring to and his claims do not appear to chime with the latest data from Nielsen.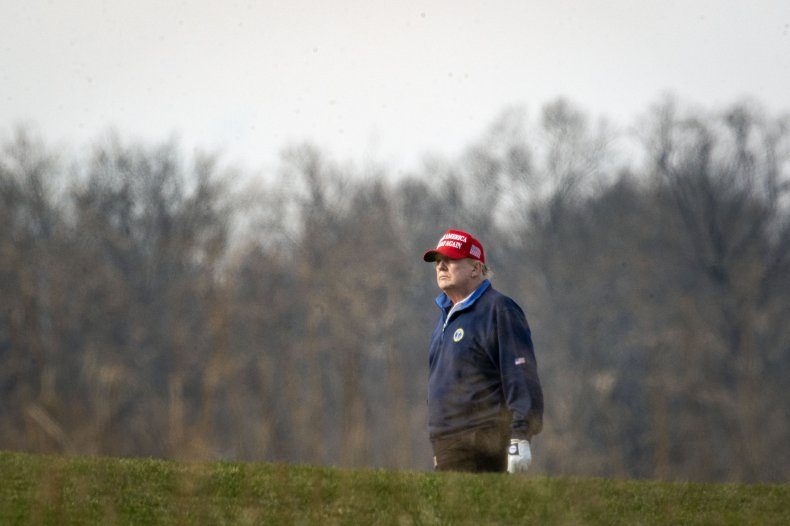 Figures for the week starting December 7 showed that Fox News averaged the most total viewers on cable television in prime time and was also No 1 in total viewers across the 24-hour day, Adweek reported. The network's 2.8 million primetime viewers last week was a two percent improvement on the previous week.
The network also had a daily average of nearly 1.4 million viewers for last week, which was a seven percent improvement on the previous week. Primetime numbers have gone down compared with 12 months ago, however.
Meanwhile, Tucker Carlson Tonight, Hannity, The Five and The Ingraham Angle were the four most watched cable news shows in total viewers in November, The Hill reported.
Since the election, Trump has stepped up his criticism of Fox News, tweeting that its daytime ratings had "completely collapsed" and it had forgotten "the Golden Goose"—a reference to his box-office appeal. He even called the network "virtually unwatchable" at the end of November.
Trump had criticized the network's decision to call Arizona in favor of Joe Biden on election night and its subsequent calling of the election for his Democratic rival.
In the meantime, Trump has promoted conservative media outlets One America News Network (OANN) and Newsmax, which have both recorded a growth in audience since the election.
Newsmax, which was founded by Trump's friend Chris Ruddy, scored a coup on December 7 when it got more viewers than Fox's The Story with Martha MacCallum among the 25 to 54-year-old demographic at 7 p.m. although MacCallum drew more viewers in total.
Meanwhile, CNN has averaged more total-day viewers than Fox News from Election Day through to December 8. It is the first time the network has won such a long stretch in that category in 19 years, The Wall Street Journal reported.
CNN can also claim victory for its coverage of the Electoral College vote. It averaged 2.34 million viewers on Monday from 8 a.m. to 8 p.m. ET, ahead of 1.71 million for MSNBC and 1.61 million for Fox News, according to The Hollywood Reporter.