Fox News Reporter Accuses Left of 'Shifting' From Global Warming to Climate Change—But Republicans Were Responsible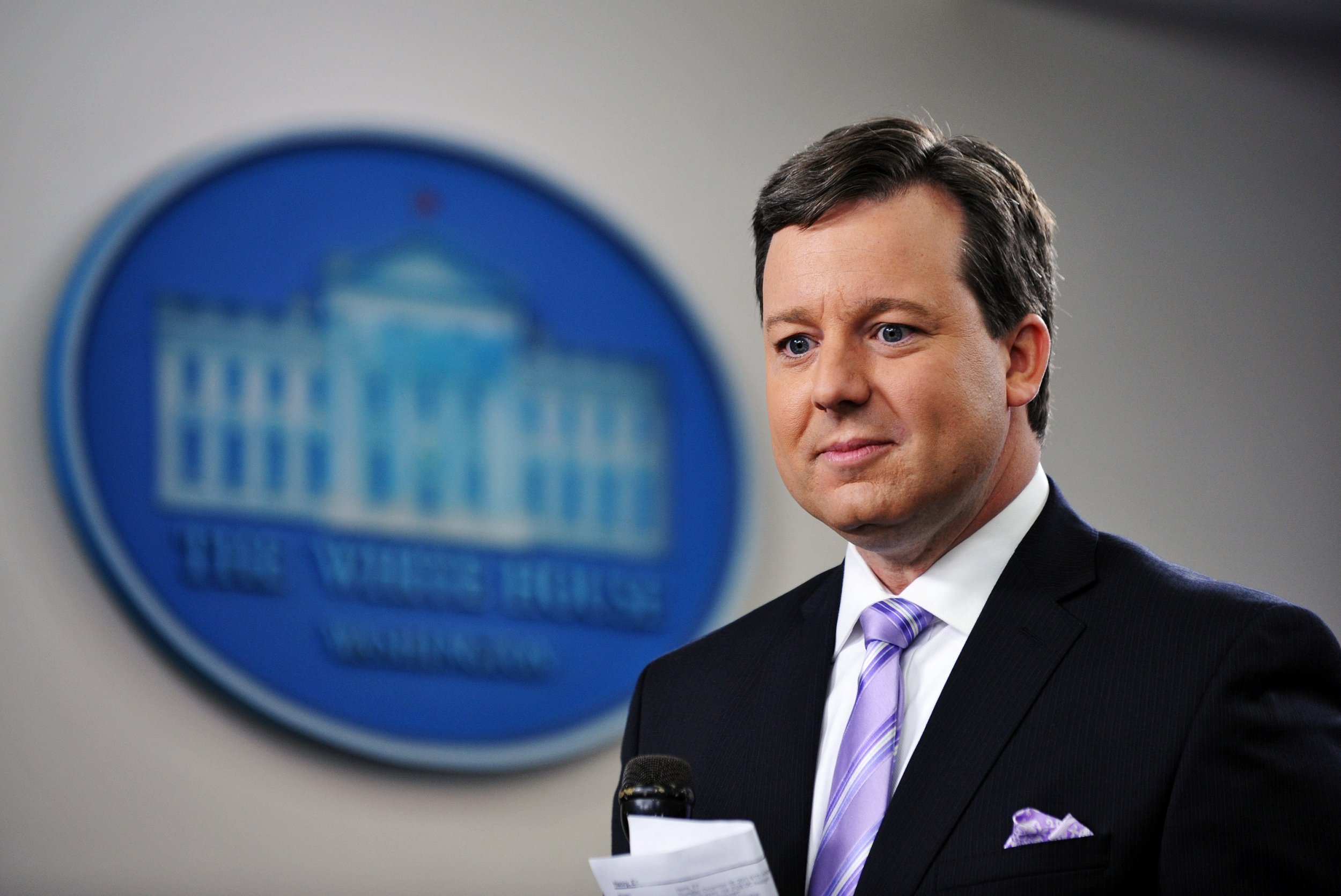 Following the polar vortex earlier in the week, Fox News chief national correspondent Ed Henry on Friday accused the political left of shifting terminology from "global warming" to "climate change," but neglected to acknowledge that Republicans were the ones behind the change in vocabulary.
"First it was 'global warming,' then it was 'climate change,' now maybe 'extreme weather'?" Henry said. "The left keeps rolling out new terms but pushing the same agenda change."
Henry then asked Fox & Friends guest Mike Slater, a radio host, "So why do they keep shifting the language?"
Slater gave just the response Henry wanted. "Because they are not winning the argument," he said. "That's what the left does when they don't win the argument: They change the words."
The polar vortex brought record cold to the Midwest in the middle of this week, as well as snow squalls and freezing temperatures to the East Coast. The weather promoted many conservatives to remark that global warming was not happening.
President Donald Trump, in a tweet Monday before the polar vortex hit, wrote, "What the hell is going on with Global Waming? Please come back fast, we need you!" (Trump misspelled warming.)
Slater said the left changed the terminology used for the climate as it did for immigration—from "'alien' to 'illegal immigrants' to 'undocumented' and now 'Dreamers.'"
"Who is against dreams?" Henry interjected jokingly.
"First it's 'global warming,' which is a hard sell when it's 6 degrees outside, so then it's 'climate change,' so now anything can justify them taking more of your money for government control, but they now broaden it even more to 'extreme weather,'" Slater continued. "Here's my thing with it—there's been extreme weather since the beginning of the planet. There's been hurricanes and wildfires and all the rest well before the combustible engine was invented."
Henry concluded: "So any time there's bad weather, they're gonna say, 'Aha, we are right!'"
What Henry and Slater did not mention was the history behind the terminology shifts.
It was a leading Republican consultant, Frank Luntz, who wrote in a memo, disclosed in 2003, that the term "global warming" should be abandoned for "climate change," and that the Republican Party should call its policies "conservationist" rather than "environmentalist" because most people believe environmentalists are "extremists" and that "turns off many voters."
The environment "is probably the single issue on which Republicans in general—and President [George W.] Bush in particular—are most vulnerable," Luntz wrote in the memo.
"Global warming" and "climate change" are completely different terms. The former refers to a rise in temperatures on Earth, in part due to climate change, which is the impact that human carbon emissions have on the planet.