Fox News journalist Benjamin Hall was injured Monday while covering the Russian assault on Ukraine outside of Kyiv, according to the network.
Hall was hospitalized after news-gathering in the area, Fox News host John Roberts first disclosed on Monday.
The news of Hall's injury comes just a day after American journalist and videographer Brent Renaud was killed in Ukraine, which is entering its third week of fighting since Russia's invasion. Renaud was fatally shot by Russian troops while working on a Time magazine assignment focused on Ukraine's refugee crisis. Fellow journalist Juan Arredondo was injured in the same attack, which occurred in a suburb outside of Kyiv.
In his statement, Roberts said the network has few details about the extent of Hall's injuries or how he was hurt. "Reminder that this is in a war zone, that information changes very quickly, and we are working as hard as possible to get the best information that we possibly can and get all of the details on what has happened," he said.
Hall joined the Fox News Channel in 2015 and serves as a Washington, D.C.-based correspondent covering the State Department. He previously worked as a foreign correspondent based in London and has reported from the front lines in other war-torn regions, including Syria and Iraq.
Fox News CEO Suzanne Scott said that Hall is being treated for his injuries and that the network is working to gather more information as quickly as possible.
"The safety of our entire team of journalists in Ukraine and the surrounding regions is our top priority and of the utmost importance. This is a stark reminder for all journalists who are putting their lives on the line every day to deliver the news from the war zone," Scott said. "We will update everyone as we know more. Please keep Ben, and his family, in your prayers."
The war in Ukraine began after Russia launched a full-scale invasion on February 24. Since then, over 2.8 million people have fled the country, and thousands of troops and hundreds of civilians have been killed.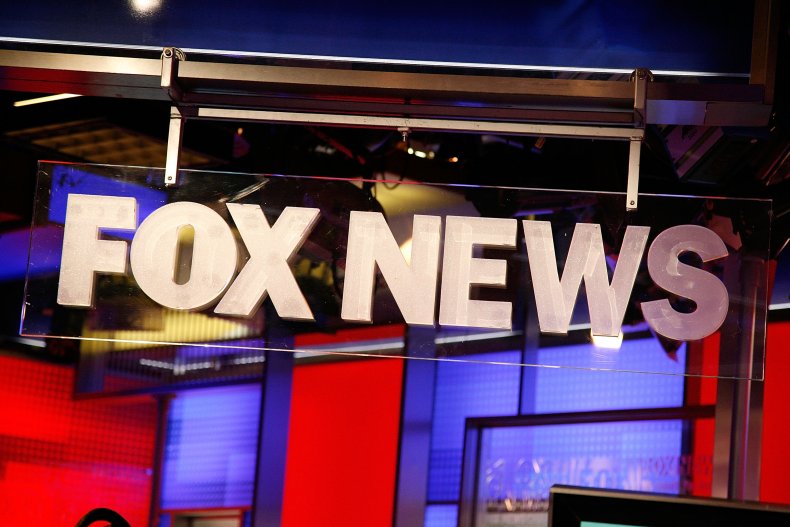 Several U.S. officials and fellow Fox News journalists took to social media on Monday to offer their support for Hall.
"Our thoughts, the president's thoughts, our administration's thoughts are with him, his family and all of you at Fox News," Jen Psaki said while speaking to a Fox reporter on Monday.
Pentagon spokesman John Kirby said, "We certainly wish him all the best, a speedy recovery and a safe return. This is a war that didn't need to be fought...[but] there are journalists from around the world on the ground trying to discover the truth and to show that truth and to tell these important stories."
"Please say a prayer for@BenjaminHallFNC, our brilliant and brave@FoxNews reporter, who was injured in Ukraine," Former White House press secretary and Fox News contributor Kayleigh McEnany wrote on Twitter.
Roberts tweeted, "Prayers going out to@BenjaminHallFNC, who was injured covering the war in Ukraine earlier today. Prayers for his family too. Benji is an incredible correspondent and an absolutely lovely person."
Reached for comment on Monday, a Fox News spokesperson told Newsweek that the network is not yet providing details beyond the statements from Roberts and Scott.
Update 03/14/22, 4:40 p.m. ET: This story has been updated with more background and information.