Fox News Requiring Strict COVID Rules at Patriot Awards Despite Stances of its Personalities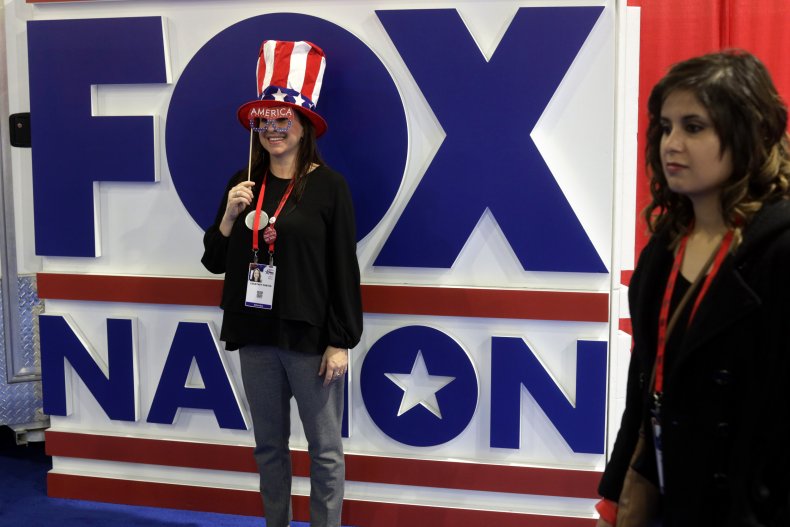 The 2021 Patriot Awards, an event hosted by Fox News' digital streaming service Fox Nation, will require attendees to provide proof of COVID-19 vaccination or a negative test result.
The third annual awards show is set to take place in Hollywood, Florida, next week and bills itself as a celebration of "American patriotism." According to the Fox News release obtained by Newsweek, "the evening will showcase and award America's finest patriots, including military veterans, first responders and other inspirational everyday heroes."
Guidelines posted to the Patriot Awards website indicate that those hoping to attend will need to submit to a COVID-19 vaccination or testing mandate to be granted entry, despite many of the on-air personalities scheduled to appear at the event having spoken out strongly against vaccine mandates.
"In order to attend this event attendee must show either a COVID vaccine card OR a negative COVID test 72 hours prior to the event," the website states. "There will be a mandatory check point on site for all attendees prior to entering the venue doors."
The vaccine policy of the award show was first reported by Media Matters for America, a progressive media watchdog group that has extensively documented controversial COVID-19 coverage on Fox News.
Fox News hosts Tucker Carlson, Sean Hannity, Laura Ingraham, Steve Doocy, Jeanine Pirro, Brian Kilmeade and Dan Bongino are among those slated to appear at the event as "special guests." Most of those scheduled to appear have spoken out against vaccine mandates for COVID-19, often arguing that the health restrictions infringe on personal freedoms.
Carlson, the network's most popular host and an outspoken opponent of mandated vaccination, last month described vaccine requirements at airlines as "reckless, crazy policies" that are "in effect a power grab and not public health."
When President Joe Biden said that "Fox News requires vaccination for all their employees" during the same month, Carlson branded the comments "a lie" but later admitted that he was not "qualified to speak for the company on this" when asked about a Newsweek report that included specifics on the network's policy.
Over 90 percent of Fox Corporation employees are vaccinated, but the news network does not technically require employees to take the vaccine, according to The Guardian. Instead, the network requires employees that are not fully vaccinated to provide a daily negative COVID-19 test result—a requirement that is stricter than Biden's vaccine mandate, which specifies weekly testing for the unvaccinated.
Tickets to the awards ceremony were being sold in tiered packages, from the $125 "Patriot" level to the $250 "Patriot Silver" level as of Tuesday evening. The $500 "Patriot Gold" level, which includes an exclusive "Cocktail pre-show meet and greet with the Fox & Friends talent," was sold out.