Fox News Says the Real Scandal Is Hillary Clinton's Administration, Which Does Not Exist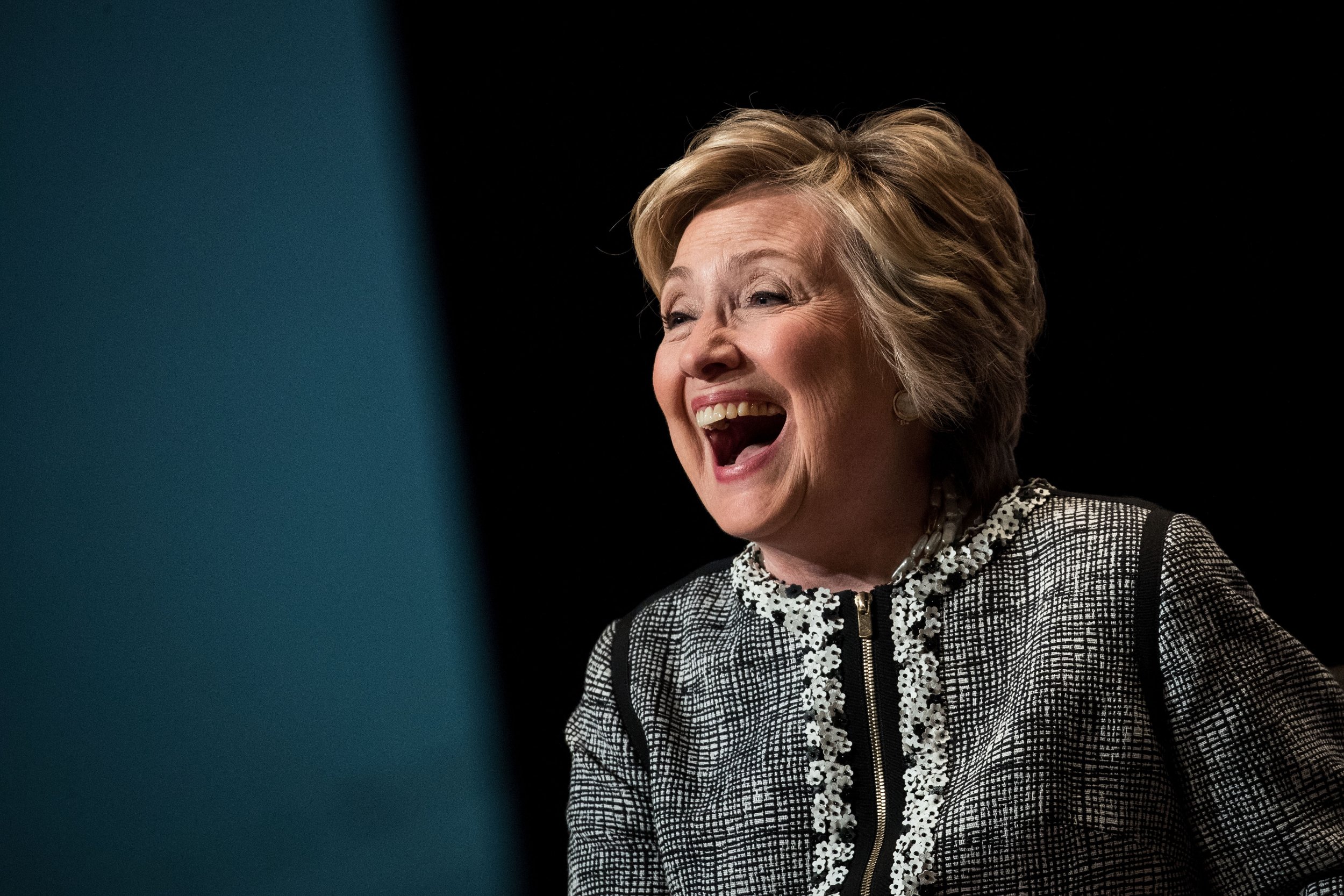 A grand jury in Washington, D.C. approved the first charges in an ongoing federal investigation led by Special Counsel Robert Mueller into Russia's meddling in last year's presidential election.
In a desperate attempt to keep the focus off Donald Trump's White House administration, in which several officials are seen as key subjects in Mueller's probe, Fox News reverted to its favorite talking point: former Secretary of State Hillary Clinton.
Related: Here's How Donald Trump Could Actually Be Impeached
The right-wing network's anchors and pundits spun the latest development out of Mueller's secretive operation as a distraction from the "real story," calling on Clinton to be indicted for her supposed continued "lies" and "fallacies."
"Give me a break, the speculation is so insane right now," former Trump campaign manager Corey Lewandowski said on Fox News Saturday morning. "What we should be focusing on are the continued lies of the Clinton administration, are the continued fallacies that they perpetuate."
Lewandowski was most likely referring to Clinton, Trump's former opponent in last year's election who has called for increased scrutiny against the commander in chief in light of allegations that his campaign colluded with Russian operatives, rather than her husband, former President Bill Clinton, who actually had a White House administration.
He wasn't alone in his frantic plea to swing the conversation back to the Clintons, either. Fox News host Sean Hannity unleashed a tweet storm attacking the 2016 Democratic candidate and mainstream media, claiming he would soon yield new information as to why Mueller's charges are a hoax.
"When will @HillaryClinton be indicted?" He asked Friday night, just after the announcement was made that charges were filed in the Russian investigation. "This has been a HORRIBLE week for Mueller, Special Counsel's office. THIS IS ALL A DISTRACTION> Monday I'll have the details. TICK TOCK."
The conservative TV personality then guessed "Mueller and media working hand in hand" and that the special counsel was aware of Clinton's alleged involvement in "Russian crimes" before Trump's presidency.
What charges have been filed by Mueller's team—as well as what parties those implicate—will remain unknown for some time, with several reports indicating new details could arrive as early as Monday. Despite the far right's assertion Clinton colluded with the Russians to sway the election, however, the government's investigation has largely focused on the Trump campaign's possible coordination with Russian intelligence.
Trump tweeted a video endorsing an article by the New York Post on Friday night, which claims Clinton "played the press for fools on Russia," highlighting her involvement in funding a controversial dossier against Trump that his own party paid for first.