Fox News Says It Evacuated Afghan Nationals Who Worked on Channel's War Coverage
Fox News announced Sunday that it had evacuated Afghan nationals who formerly served as freelance associates for the channel as well as their respective families.
In a memo to staffers on Sunday, Fox News Media CEO Suzanne Scott said the three former associates include "consultants who served as local producers, translators, drivers and security guards" for the channel throughout its nearly two decades covering the war in Afghanistan.
According to the memo, Fox News also assisted in evacuating a fourth person, an Afghan colleague from a regional media company.
Including the Afghans' family members, Fox News evacuated 24 people, the memo read.
"We are extremely proud to have assisted in this critical mission bringing them to safety in Doha where the Qataris have been aiding in several evacuations, and are grateful to Fox Corp for all of their assistance," Scott wrote.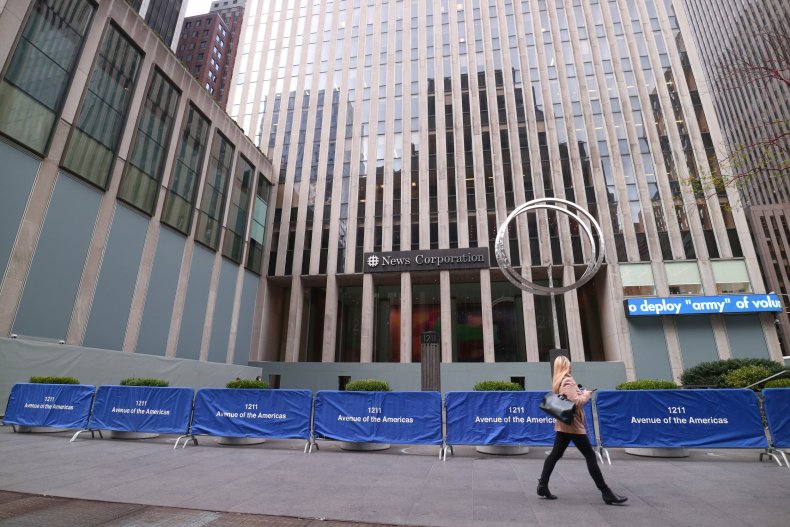 Fox News' announcement comes as U.S. news outlets are scrambling to evacuate their colleagues from Afghanistan, after the country fell to the Taliban this month.
CNN reported on Sunday that it has recently aided 10 in leaving the country.
On Wednesday, The New York Times announced it had evacuated a group of 128 Afghan colleagues and their family members.
"It took a whole lot of people to make this happen. We had unwavering commitment from the highest levels of this organization," Michael Slackman, the assistant managing editor for The New York Times, said in a statement.
"But we really want to express our deepest appreciation and respect for those who were on the ground, and who kept their heads during some very scary moments," he added.
On August 16, top executives at the Times, The Wall Street Journal and The Washington Post wrote a letter to President Joe Biden asking for "facilitated and protected access to the US-controlled airport," safe passage through an access gate to the airport and "facilitated air movement out of the country" for their Afghan colleagues.
"As employers, we are looking for support for our colleagues and as journalists we're looking for an unequivocal signal that the government will stand behind the free press," the publications wrote.
On Saturday, the Wall Street Journal reported that the three publications had evacuated more than 200 people out of the country over the last week.