Fox News Scorns John Bolton, Once a Darling of Network, Over Trump Book
Hell hath no fury like a network scorned. Fox News, which once lavished praise on John Bolton, has ramped up its ire towards its former contributor due to his tell-all memoir, which pulls no punches in its criticism of President Donald Trump.
On Thursday, Fox & Friends host Brian Kilmeade took aim at the former national security adviser over The Room Where It Happened, saying he is "somebody who goes for the jugular," and that when he left his job "he is bitter and he's angry. And he doesn't care."
"If you have a national security adviser who tells the inner secrets of what goes on behind closed doors with other nations, it hurts the country," Kilmeade added.
Sean Hannity also took a swipe at Bolton on his Fox radio show, saying: "Do I trust anything he does and says? Nope, not at all, because I know better." Meanwhile, Fox Business anchor Lou Dobbs said that Bolton "has a lot to answer for," before adding, "he is an extraordinary, extraordinarily disappointing, petty and vindictive person."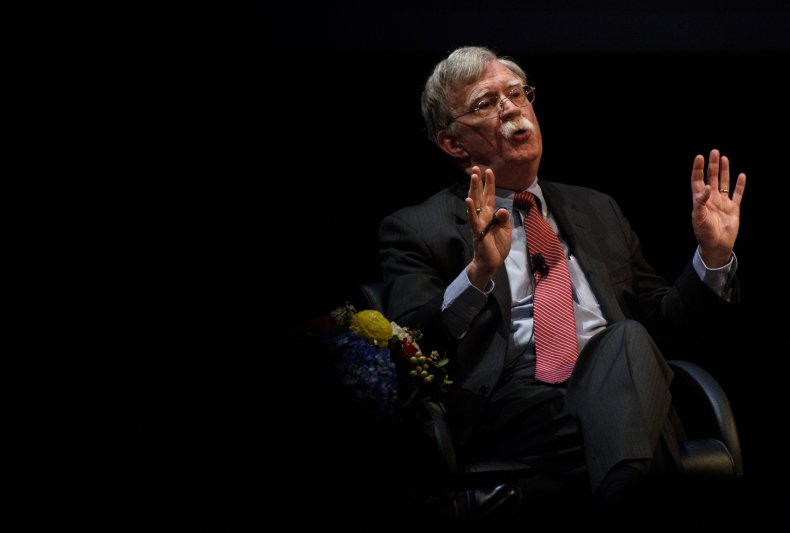 His comments chime with a growing chorus of disapproval on Fox over a sense of betrayal. The book criticizes the competence of the Trump administration and portrays the president as compromised in his dealings with foreign leaders.
It is a far cry from Bolton's previous treatment on Trump's favorite network, where he was a contributor for 11 years. His expertise, drawn from his time as U.S. ambassador to the United Nations during the George W. Bush administration, would be tapped in frequent discussions about national security policy on Fox & Friends and other programs.
Apparently his appearances on Fox spurred Trump to hire Bolton, according to Politico and back in December 2016, Fox & Friends host Mike Huckabee talked Bolton up during one appearance at a time he was being considered for a senior state department role. Kilmeade also directly appealed to Trump, saying: "This is what you could have!"
That same month, Trump lawyer and former New York mayor Rudy Giuliani told Hannity that regarding the secretary of state contenders, "John Bolton was on the list at that point and I guess John was probably my favorite." Hannity replied, "I think you and John together would have been a great team. That's my opinion."
Bolton did not get the job then but when he did take up the post in March 2018, the network's anchors revived their approval, with Hannity saying: "This is a huge improvement and that "he will serve the president, right, and his agenda."
Unlike today, Dobbs could barely contain his enthusiasm for Bolton's appointment more than two years ago, saying: "This is, a friend of mine put it, a great day for...America and as well for the president. I think anyone who knows John Bolton is celebrating because of his intellect, his capacity, his experience, his talent."
Fox contributor Dan Bongino also praised the appointment, saying: "No one questions his loyalty...I think it's exactly what Donald Trump needs to right this ship."
The shift in opinion has not turned on a dime, with the warm words towards Bolton starting to turn chillier after he left the White House last September. Bolton has insisted he resigned from his post, while Trump says he was fired. His hawkish foreign policy towards North Korea and Iran was often at odds with the president.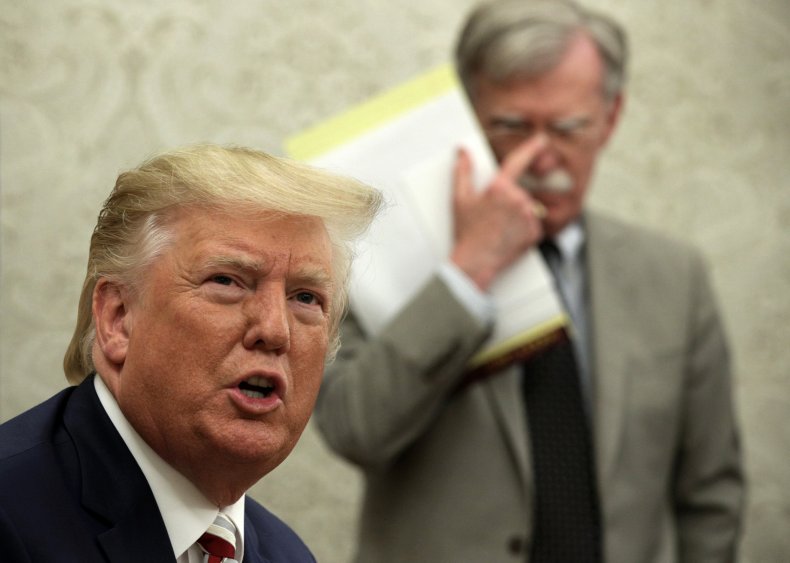 Bolton was also a regular guest on The Laura Ingraham Angle, whose anchor said after his departure that she had known him "for decades," adding: "We obviously really like him and respect him very much."
"But his position at the White House, let's all be honest, it was always going to be a complicated fit," she added.
Fast forward to 2020 and Fox's attitudes towards Bolton hardened when it was revealed he would be publishing a book that claimed Trump told him aid to Ukraine was linked to investigations he wanted into his political rivals.
In January, Bongino tweeted that Bolton "has disgraced himself. He flushed the remnants of his reputation down the bowl."
Tucker Carlson has been a more consistent critic of Bolton and his hawkish foreign policy approach, saying last September after he left his post that he "fundamentally was a man of the left."
In January, Carlson said that Republicans should not be shocked that he "has turned and betrayed his former boss," adding, "that's who John Bolton is. That's who John Bolton has always been. That's what John Bolton does."
On Tuesday, Bolton will be able to put his side of the story to the network when he is interviewed by Fox News' chief political anchor Bret Baier. Newsweek has contacted Fox for comment.