Sean Hannity Stunned When Geraldo Rivera Defends Alexandria Ocasio-Cortez: 'You Want Her To Be Gandhi?'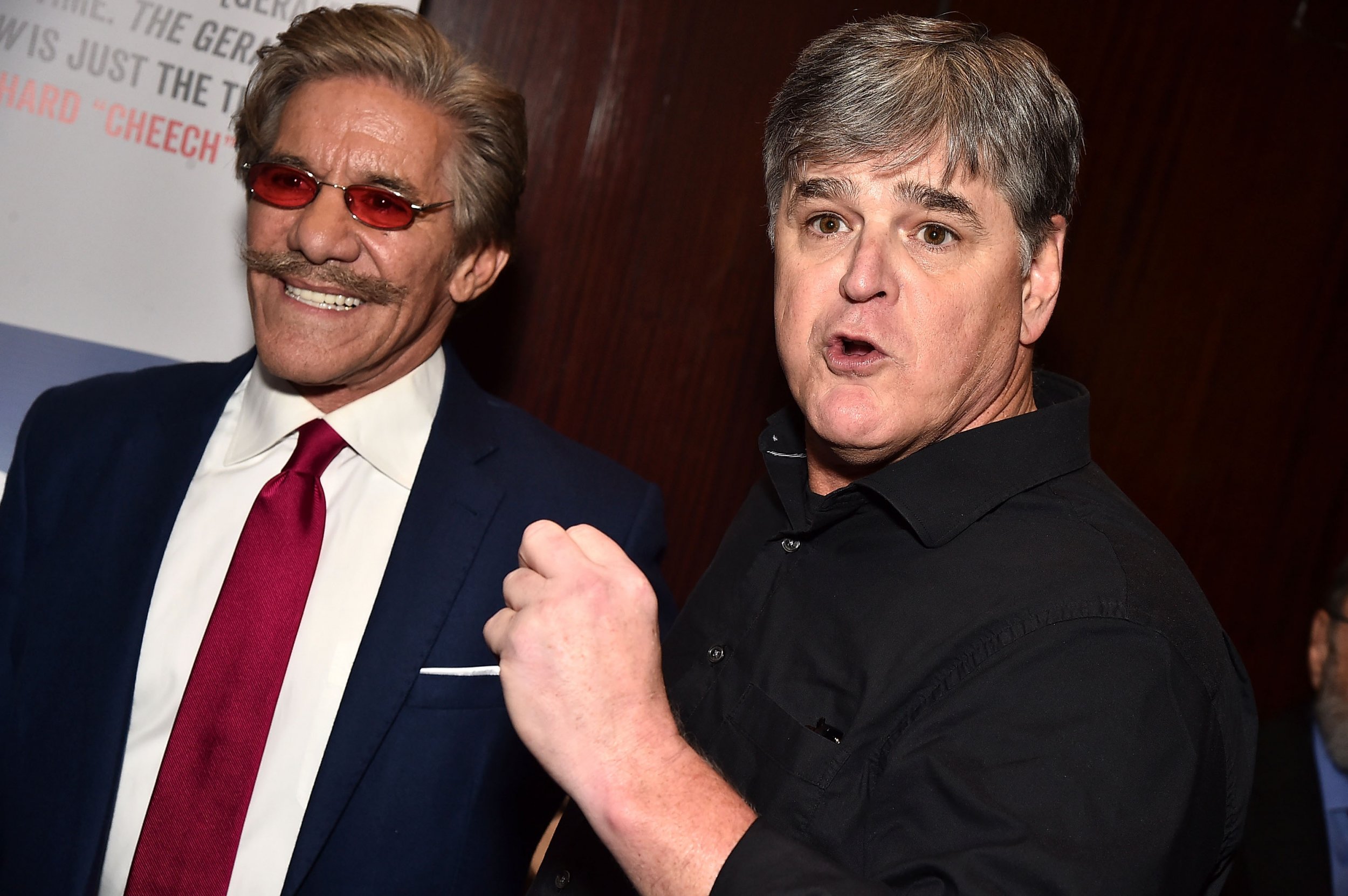 Fox News was the unlikely arena for positive coverage of Representative Alexandria Ocasio-Cortez after a regular contributor to the network praised her for having heart.
Geraldo Rivera's comments followed an opening monologue in which host Sean Hannity tore into the Democratic investigation into 81 associates of President Donald Trump.
Hannity also continued his network's criticism of the New York congresswoman before introducing Rivera who surprised Hannity by admitting that in fact he admired her ethics and that she "makes a very convenient target."
"What, do you want her to be Gandhi? You want her to go begging with a wooden bowl?" Rivera said.
In reference to her bold Green New Deal and her proposals for increased taxation, Rivera pointed out that the progressive wing of the Democrats as exemplified by Ocasio-Cortez was in "pursuit of these sophomoric goals."
"I feel pride in her. She's me at the age of 26…when you want to solve everything. They love her in the Bronx… She may have the most far-fetched ideas that are totally implausible or impractical, but she has heart, she's a sincere person," Rivera said, Mediaite reported.
This sentiment did not sit well with fellow Fox News contributor Dan Bongino, who told Rivera "to say she has a heart… socialism doesn't have a heart! Socialism kills people, Geraldo!"
But Rivera was insistent that Ocasio-Cortez's youthful enthusiasm should not be curbed, saying: "Let them revel in the possibility that everything can be wonderful…that is the fuel of youth."
Bongino asked, "Would you say the same thing about fascism? What if Alexandria Ocasio-Cortez was promoting fascism? Would you say she has a heart?"
Rivera stunned the panel when he countered with, "Of course not. But she's not… I am not a socialist, I am a capitalist, I am a Republican. But I understand the generosity of the concept of socialism."
Hannity tried to change Rivera's mind by saying that "liberals are only generous with other people's money."
But Rivera would not be deterred, saying that Ocasio-Cortez "represents an ideal to many youngsters that you mock, really you have to be more generous."
He did qualify this statement by adding that if the Democratic Party old guard adopted her "archaic" policies, "they are doomed."
Last weekend, Ocasio-Cortez's Green New Deal was blasted on the same network. National Review columnist Katherine Timpf gave the freshman congresswoman's proposals short shrift, saying she had "lost her marbles."
"I think she is living in banana land," Timpf told The Greg Gutfeld show.