Fox News' Sean Hannity, Tucker Carlson Admit CNN Was Falsely Accused of Scripting Parkland Town Hall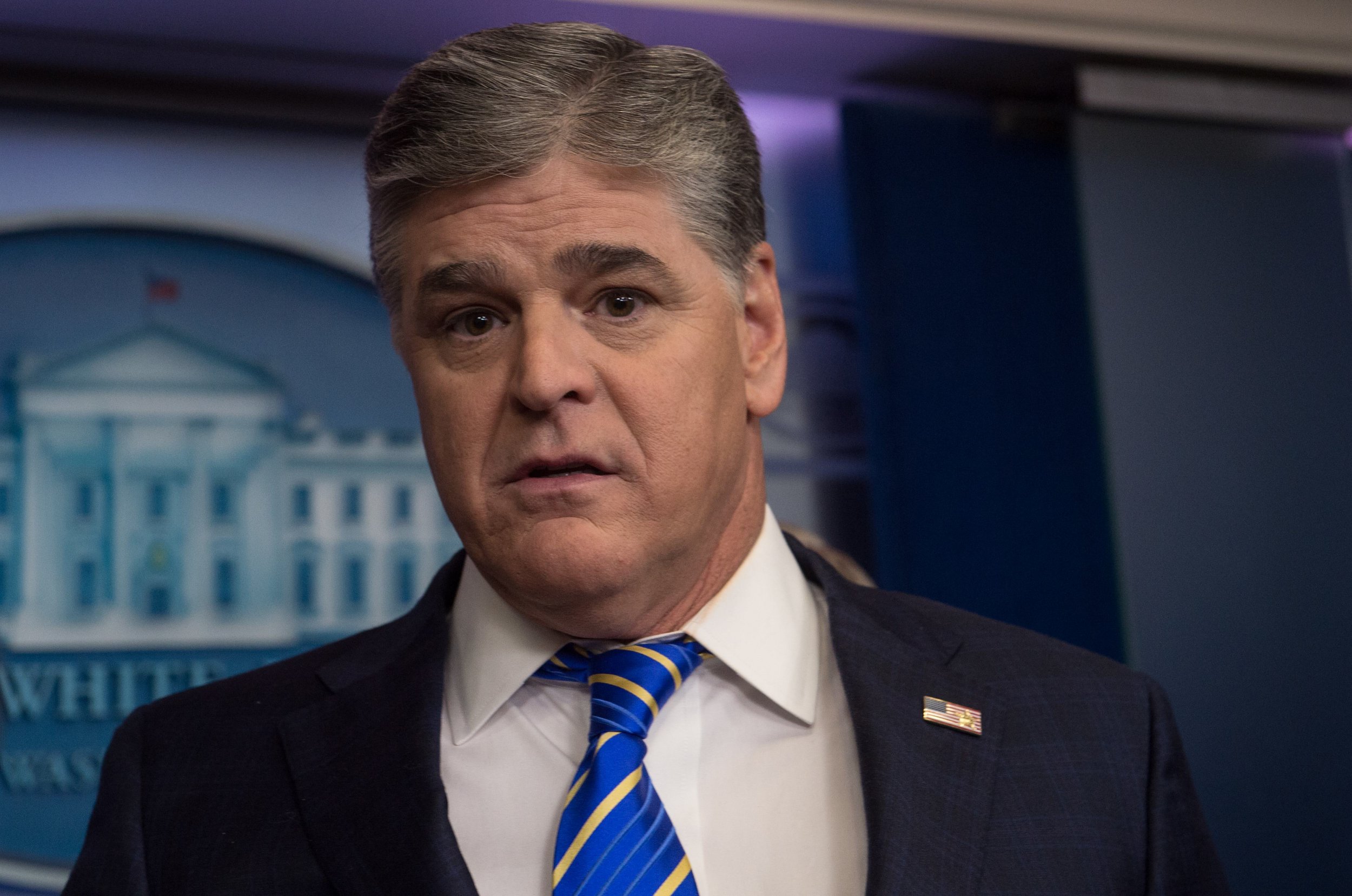 Two Fox News hosts corrected the record this week after running segments that falsely accused CNN of scripting a town hall event featuring survivors of the deadly school shooting in Parkland, Florida.
Both Sean Hannity and Tucker Carlson—perhaps the network's most prominent talking heads—issued brief apologies after the father of a Parkland survivor, Glenn Haab, admitted to doctoring emails from CNN that made it appear like the network was scripting a question for his son, Colton.
In a segment on his show, via Mediaite, Carlson said that when he had Colton on his show there was simply CNN's story and the Haab's story and, without access to email accounts, "we could only guess which one was telling the truth and guessing is not enough."
"For the sake of honesty and full disclosure to which we are committed, we have to tell you there is no evidence as of right now that CNN tried to give Colton Haab a scripted question, and we wanted you to know that," Carlson said on his show Tuesday.
Hannity made a similar concession on his show, via Mediaite. "Our job is always to strive for the truth and we want to correct the record," he said on his show Tuesday.
The town hall last week featured students from Marjory Stoneman Douglas High School, many of whom challenged and pushed back against Republican Florida Senator Marco Rubio and the NRA spokeswoman Dana Loesch.
Emails released by CNN showed a producer telling Haab that he would have to stick to the question he submitted about arming teachers, rather than deliver a lengthy speech. The emails released by Haab omitted the fact that the question was submitted by Haab, which Glenn Haab said was a mistake and not malicious.
President Donald Trump weighed in about Carlson's original segment about the town hall supposedly being scripted. He tweeted: "Just like so much of CNN, Fake News. That's why their ratings are so bad! MSNBC may be worse."