Fox News's Sean Hannity Gathers Panel of White People to Discuss Racism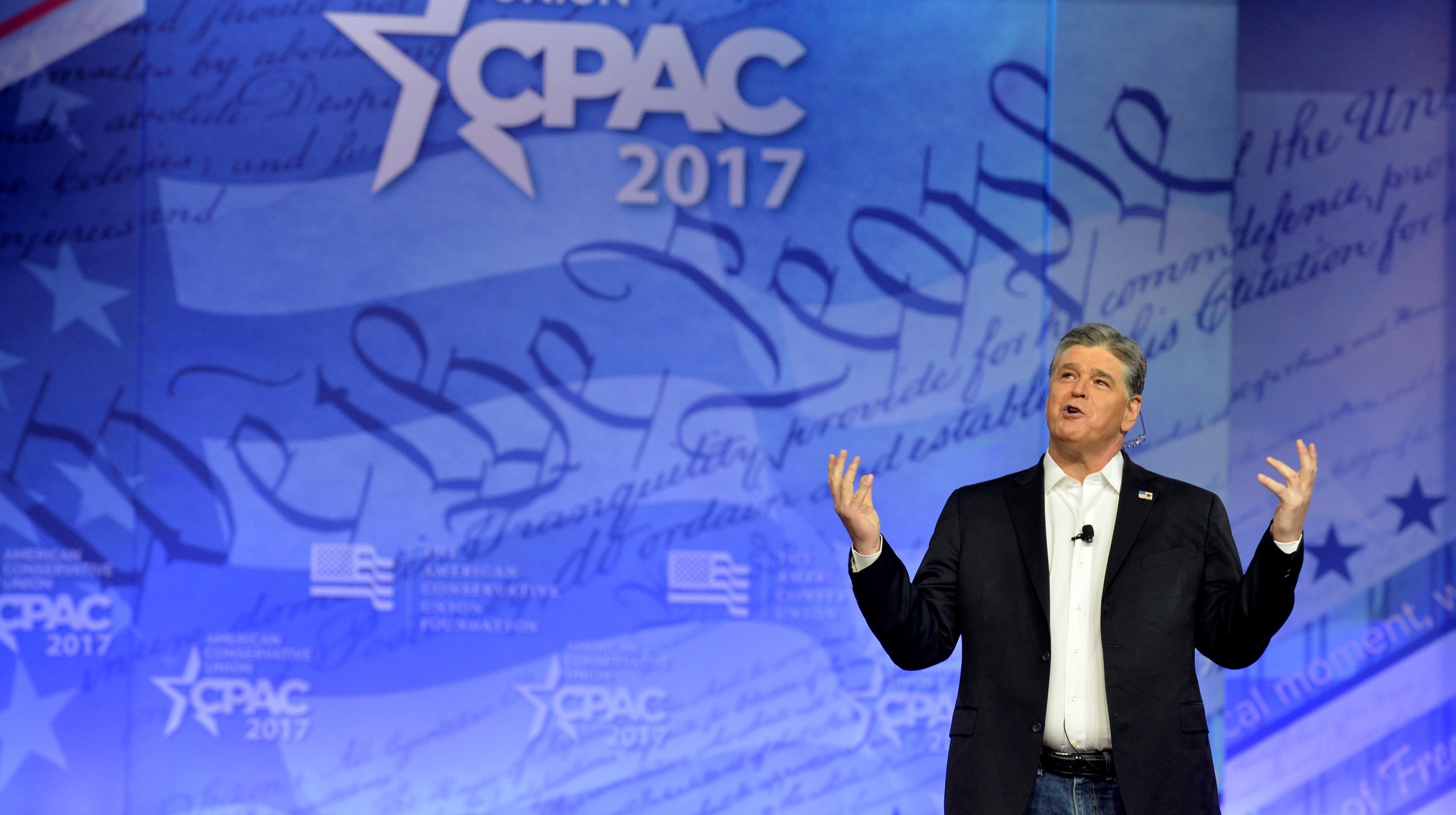 People took to social media on Thursday to rip into Fox News host Sean Hannity for gathering three white women to discuss racism.
Hannity and the all-blonde-haired squad discussed a Monday tweet sent by ESPN host Jemele Hill calling President Donald Trump a "white supremacist" and claiming he "surrounds himself with other white supremacists."
Hill has since apologized, but the panelists were outraged. Hannity, along with Fox News contributor Tomi Lahren, political analyst Danielle Mclaughlin, and psychologist Gina Loudon, discussed the nature of Hill's tweet and claimed she was not telling the truth about conservative values.
"Stop lying about who we are," said Hannity. "We're not racist and neither are the people around [Trump]."
Lahren called out ESPN for not firing Hill, and she questioned whether it was some kind of double standard after Curt Schilling was fired in April for posting a meme on Facebook protesting transgender people using bathrooms of their choice.
"Maybe ESPN really values diversity, but not so much diversity of opinion," said Lahren.
Twitter users were not having it. Many found the panel and the conversation to be laughable.
"As you can see, the diversity of this @FoxNews white supremacy panel represents the entire spectrum, from 'baby powder' to 'old potato,'" said journalist Lauren Duca.
"Sean Hannity had his all star panel of 3 white, blond haired women on to discuss race. I guess the 3 black women who work at Fox were busy?" said Twitter user Sean Kitts.
The panelists went on to claim conservatives were much more tolerant of freedoms than liberals, and said they do not call out institutions to fire employees.
"I think we conservatives are more tolerant of freedom of speech, expression and thought. I don't do boycotts and I don't call for firings," said Hannity.
Loudon also said she believes in freedom of speech, but says there should be limits on how it is used.
"There's definitely something wrong with somebody who's going around name calling instead of acting professional," she said.
Although Lahren agreed with Hannity, she and the other panelists said ESPN's main audience is Trump supporters. Lahren said that like Hannity, she does not call for boycotts or firings, (despite her earlier call-out to ESPN for not firing Hill), but warned ESPN that it may lose viewers if it doesn't fire Hill.
"Watch out, you may be losing a big chunk of your audience and we're not going to feel bad when you do," said Lahren.