Fox News Anchor Joins Lawsuit Against Network Alleging Racial Discrimination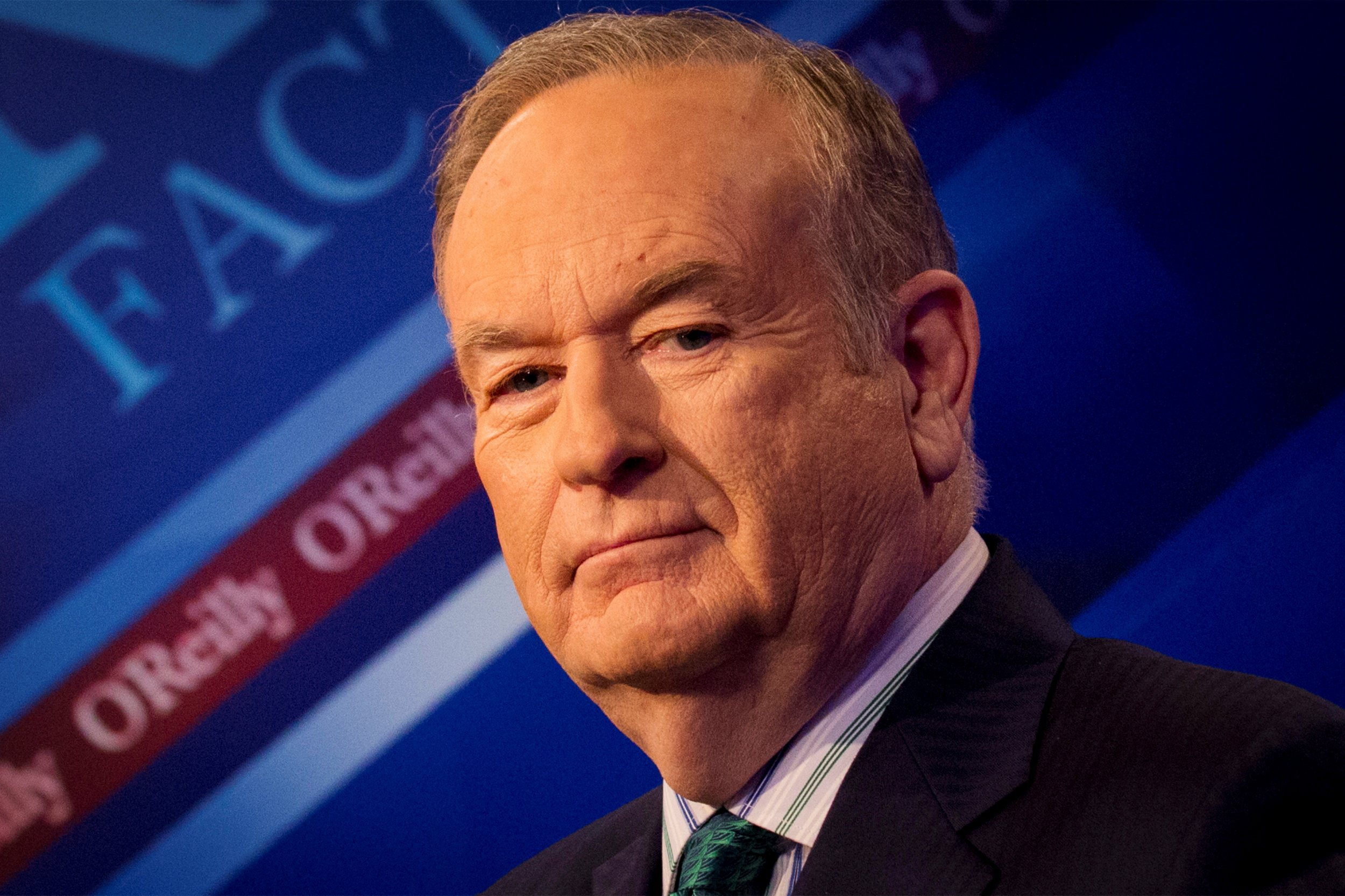 Updated | Kelly Wright, a black reporter and anchor who has worked at Fox News since 2003 has joined a racial discrimination lawsuit against the channel claiming that he was "effectively sidelined" from major shows and asked to perform "the role of a 'Jim Crow' – the racist caricature of a Black entertainer" for whom the American segregation laws were named.
The class-action lawsuit, filed Tuesday in State Supreme Court in the Bronx, expands on a complaint filed last month by two black women, Tichaona Brown and Tabrese Wright, a former payroll manager and current accounting employee at Fox News, respectively. In total, 11 plaintiffs—all people of color—have their names attached to the updated complaint, which accuses the network of "abhorrent, intolerable,unlawful and hostile racial discrimination."
The complaint includes allegations against Fox News host Bill O'Reilly, who parted ways with the network on April 19 after a series of sexual harassment accusations, which he denies. According to the complaint, O'Reilly refused to air one of Kelly Wright's segments because it presented black Americans in "too positive" a light.
The complaint alleged that O'Reilly also left Wright out of his former show, the O'Reilly Factor, and that "rather than viewing Mr. Wright as the two-time Emmy Award recipient he is, O'Reilly saw Mr. Wright as an entertainer and utility player."
When Wright—who as well as being an established TV anchor is an army veteran and an ordained minister— wanted to appear on one episode to discuss how America could heal racial divisions, the complaint alleges, O'Reilly told Wright he should call up network bosses and offer to sing the national anthem at the network's live events.
The complaint also claims that Fox News co-president Bill Shine "demonstrated an obsession with race when it comes to discussions with Mr Wright, including regularly asking him, 'how do Black people react to you' and 'how do you think White viewers look at you?'"
In another incident described in the complaint, Musfiq Rahman, a Bangladeshi man formerly employed in the payroll department, mistakenly walked into the office of then chairman Roger Ailes. (Ailes has since been ousted after a string of sexual harassment allegations that he denies.) The complaint alleges that Ailes subsequently ordered that a wall be constructed as a barrier in his personal office with the aim of "preventing black or dark-skinned employees from walking in unannounced and frightening Ailes."
Tichaona Brown and Tabrese Wright, meanwhile, suffered "horrific discrimination" at the hands of Judith Slater, then Fox News comptroller (who was fired last month), the complaint contends. Slater allegedly mocked stereotypical black speech patterns, and referred to the Black Lives Matter movement as racist.
A separate complaint filed Tuesday on behalf of Adasa Blanco, a former senior disbursement coordinator in Fox News' accounts payable department, says "[Former Fox Comptroller Judith] Slater was terminated because Fox knew this would become a public matter and wanted to salvage its reputation," CNN reported.
Fox News denied all the allegations in a statement to Newsweek.
"FOX News and [top Fox News lawyer] Dianne Brandi vehemently deny the race discrimination claims in both lawsuits," a Fox News spokesperson said. "They are copycat complaints of the original one filed last month. We will vigorously defend these cases."
Catherine M. Foti, attorney for Judith Slater, said: "The incendiary language by Attorney Wigdor raising the shameful period of Jim Crow and plantations is outrageous and draws a comparison that demeans the atrocities committed during those times. These frivolous charges are solely aimed at generating headlines, inflaming racial tensions and poisoning potential jury pools and judges."
This story has been updated to include a statement sent by Fox News to Newsweek and the statement from Foti.