Roger Ailes's Death Hurts Fox News' Ability to Fight Sex Harassment Suits: Lawyer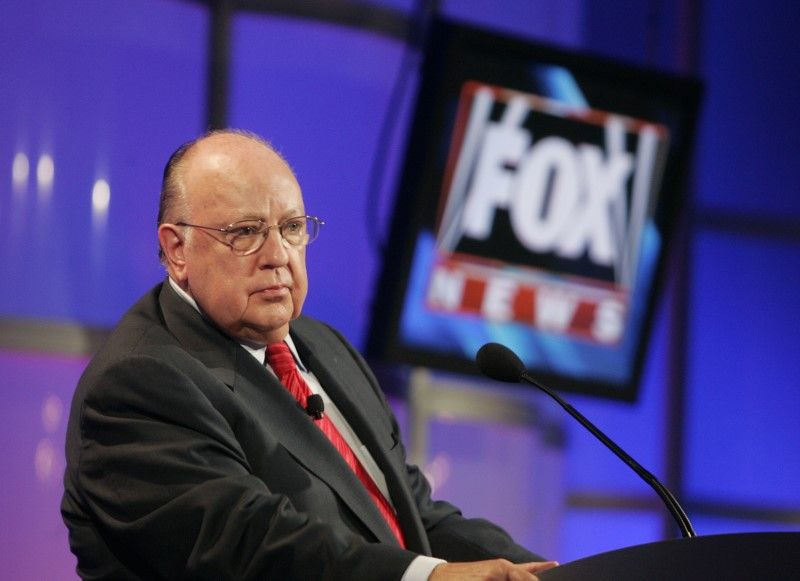 Roger Ailes's death will "make it difficult for Fox News to refute the allegations against him," according to a lawyer representing multiple current and former employees suing the company for gender and race-based discrimination.
Lawyer Douglas Wigdor said on Thursday that because Ailes's testimony was not secured by sworn testimony to date, it will be very hard for the network to deny allegations made against him. Ailes stepped down from Fox News in 2016 amid allegations from multiple Fox employees of sexual harassment. Former Fox News host Gretchen Carlson sued Ailes for sexual harassment last July, eventually settling with the network for $20 million. More recently, Julie Roginsky, a Fox News contributor, named Ailes in a lawsuit, claiming he suggested that she seek out the company of "older, married, conservative men" because "they may stray but they always come back because they're loyal."
Wigdor listed on Thursday a number of allegations that Fox News will now find "difficult to refute." One of Wigdor's clients, Lidija Ujkic, a former freelance reporter for a local Fox affiliate, alleges in her complaint against 21st Century Fox that Ailes called former President Barack Obama "a Muslim who had ulterior motives and was working with terrorists;" discussed the "Fox News recipe for success" as showing women from the feet up; and asked Ujkic to "stand up and turn around so he could see her from behind." Ailes allegedly said that "he liked what he saw," said Ujkic. According to her complaint, Ailes also called Ujkic's ex-boyfriend and asked whether she "put out" and asked "how's the sex."
Related: Fox News' black employees claim the network is run 'plantation-style'
A number of Twitter users sent messages of support for Ailes's reputed victims on Thursday morning after news of his death broke. Marc Lamont Hill, a professor, author and host on BET and VH1, tweeted his "deep and heartfelt condolences to everyone who was abused, harassed, exploited and unjustly fired" by Ailes. It was retweeted more than 6,000 times in two hours. Lisa Bloom, a lawyer who represents several women who have filed complaints against former Fox News host Bill O'Reilly, called for Ailes's possible victims to "be ungagged for the true, full reckoning of his life. And give them back their jobs."
Gabriel Sherman, a journalist and chronicler of Roger Ailes and Fox News, said on Thursday that a federal investigation of Fox News will continue, even after Ailes's death. That investigation was initially focused on settlements made with women who accused Ailes of sexual harassment, and whether Fox had a duty to inform shareholders of those payments. It has since expanded to investigate "possible misconduct by Fox News personnel and asking questions about the overall environment at the network," CNN reports.
Fox News did not immediately respond to Newsweek's request for comment.
Rupert Murdoch, executive chairman of 21st Century Fox and Fox News, said in a statement on Thursday that everyone at the network is "shocked and grieved" by Ailes's death. Ailes, said Murdoch, "was a great patriot who never ceased fighting for his beliefs." 21st Century Fox is currently under investigation by the British media regulator Ofcom as the company is attempting to take over Sky TV. Wigdor recently met with Ofcom to discuss the multiple lawsuits and allegations of harassment and discrimination against Fox News and 21st Century Fox.
Ailes, a founder of Fox News, died aged 77. The official cause of death has not been confirmed.