Fox News' Shepard Smith Fact-Checks Trump On-Air For Blaming Obama For Child Separation Policy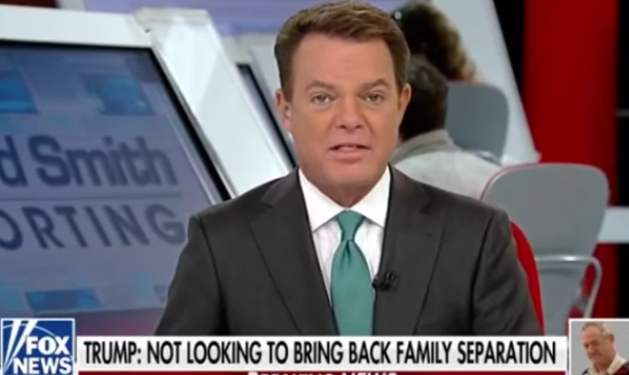 Fox News host Shepard Smith fact-checked President Donald Trump's claim to reporters Tuesday that it was former President Barack Obama's administration who created policies to separate families and cage children at the border.
Smith, who is widely credited for running one of Fox News' most objective programs, sought to "separate rhetoric from reality" about the Trump administration's immigration policies. Trump claimed Tuesday he was the one who "stopped" separating migrant families at the U.S. southern border and that Obama built the chain-linked enclosures which frequently show children sleeping on mats under space blankets.
Many of the photographs were taken during Obama's term, but Smith said then the separation of families was a rare exception—under Trump it became the rule.
"Now, separating rhetoric from reality when it comes to immigration in America," Smith began on his Tuesday show. "Today, President Trump called out Democrats, federal judges and his predecessor over problems at the border. He also said that he is planning to restart his administration—actually what he reported is. He is not planning to restart separating undocumented children from their parents."
Smith's producers then played a clip of Trump getting his final say in with reporters at the White House as he met with Egyptian President Abdel Fattah el-Sisi. "Listen for both the credit he claimed and the president he blamed," Smith said. Trump recently said he was not ruling out the possibility of restarting the program, but appeared to contradict himself Tuesday.
"Obama separated the children. Just so you understand, President Obama separated the children," Trump squawked at reporters. "Those cages that were shown, I think they were very inappropriate. They were built by President Obama's administration, not by Trump. President Obama had child separation. Take a look."
Smith and his show's producers did just that, listing the successive history of the family separation policy at the border, which actually predates the Obama administration.
"It's undeniably true that the roots of this issue stretched back many years. In 2005, President George W. Bush launched operation streamline to arrest, imprison and deport those here illegally," Smith said.
"But Fox News research shows officials gave children a pass. President Obama continued the operation. However, the Obama Administration tended to keep families together. There were exceptions, but it was not the policy to separate.
"After President Trump issued the zero tolerance order, officials did separate children from their parents," Smith continued. "Some families have not yet been reunited. President Trump spoke about cages. It is true that some of the photos circulating online showed children kept in chain-linked enclosures during the Obama Administration."
"For instance, this photo is from 2014. In that year, the Obama administration saw a surge in children and families from Central America. They started jailing families together as family units," Smith added, showing the wire photo of migrant children sleeping under space blankets.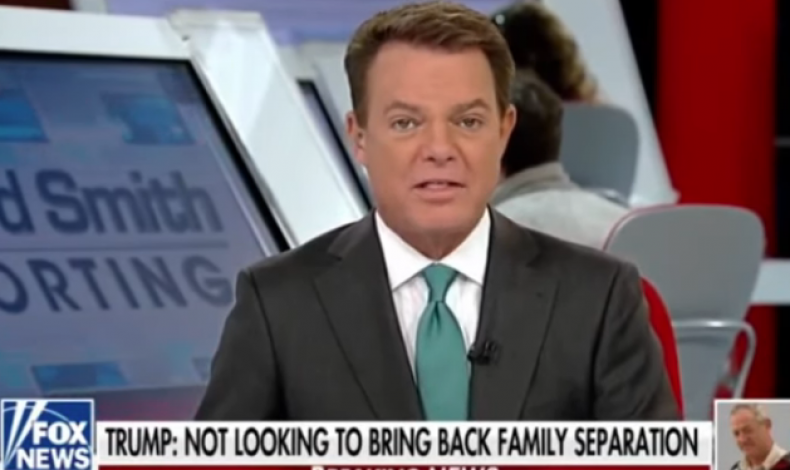 Smith concluded, "The Trump Administration did separate families. The Trump Department of Homeland Security estimates more than 2,300 children had been separated from their families by last spring. The Trump Administration did detain children in cages. And an unknown number of those children are still not back with their families. President Trump said today he is not reinstating his own child separation policy."