Fox News Hosts Celebrate Report of FBI 'Spying' on Trump Campaign: We've Been Telling You This for 2 Years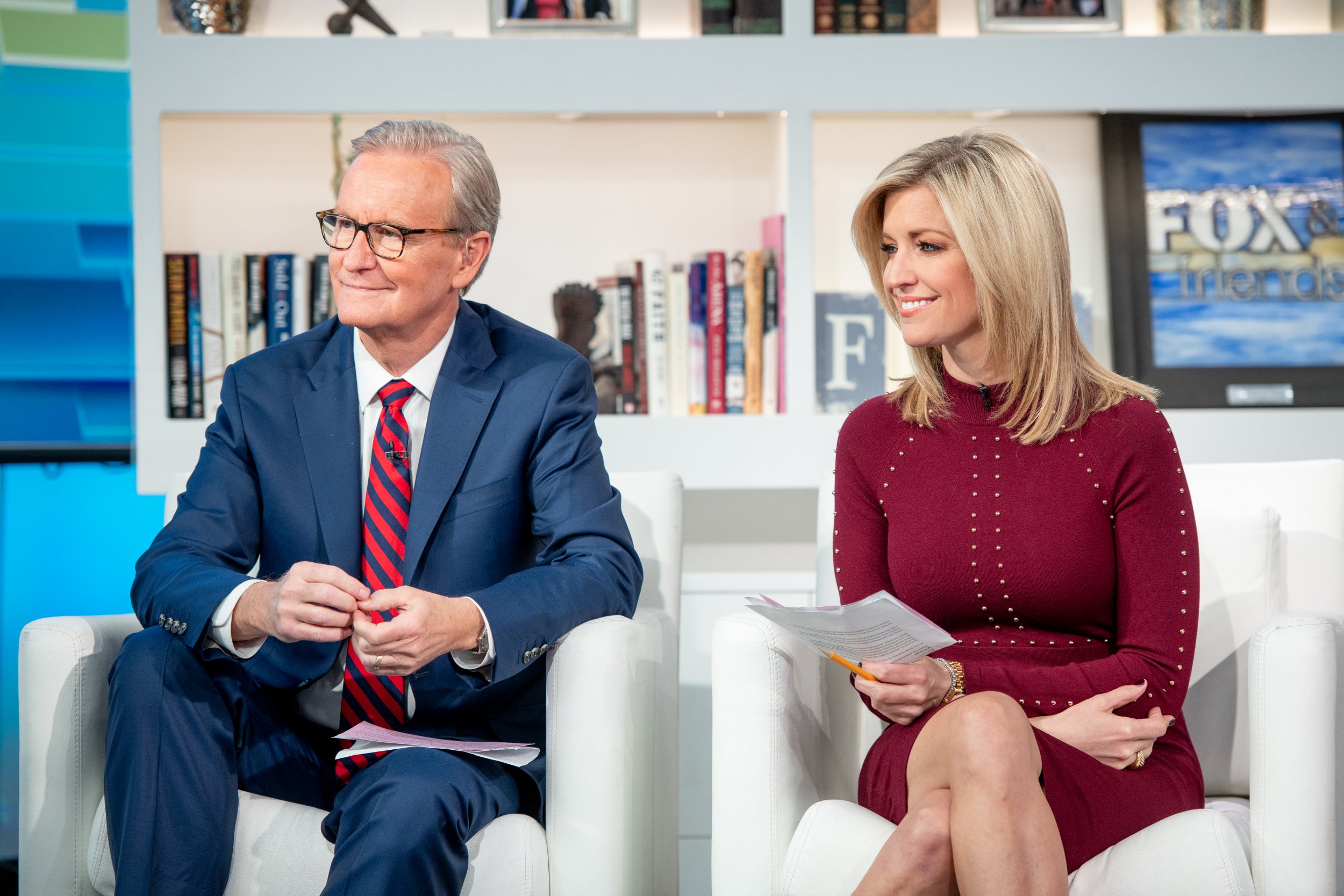 The hosts on Fox News' morning show Fox & Friends took a victory lap Friday in the wake of a New York Times report about the FBI sending an undercover investigator to meet with a Donald Trump campaign aide in 2016. To the hosts of Trump's favorite morning show, it was evidence that there was "spying" on the Trump campaign and of something they have been attempting to tell the American people for a long time.
"Remember a couple of years ago when Donald Trump said that the government was spying on him," host Steve Doocy said before quoting from the Times' story. "We've been telling you parts of this story for the last year or so," he added.
Fellow co-host Brian Kilmeade later chimed in with a similar point about the story, which states that the FBI sent an investigator to pose as a research assistant and meet Trump campaign foreign policy adviser George Papadopoulos as part of the bureau's counter-intelligence operation exploring the campaign's links to Russia.
"I'm fascinated by the fact The New York Times thinks they broke this story because it's in his book and we've been talking about this for about two years and you saw Don Bongino among others leading the charge," he said. "And nobody was picking this up outside this network, virtually."
Watch the latest video at foxnews.com
Watch the latest video at foxnews.comNowhere in the Times' story does it claim to be an exclusive. Indeed it references Papadopoulos' book, Deep State Target, in which he wrote that he immediately realized that the woman claiming to be Aza Turk was definitely not "a Cambridge professor's research assistant." Papadopoulos, who served 12 days in prison for lying to the FBI about his contacts with Russians, has recently claimed without evidence that the woman was a Turkish spy.
He also appeared on Tucker Carlson's Fox News show Thursday, when he said that Turk tried to "seduce" him in order to "make me slip up and say something that they knew I had no info on."
The Times report has added fuel to the fire long stoked by Trump and allies that the government spied on his campaign. It does not, however, prove the president's claim that the FBI "implanted" someone in his campaign.
It is also likely to be seen as evidence by Trump's critics of the seriousness of the investigation. Last month Robert Mueller delivered his final report on Russian interference, concluding that there was not sufficient evidence to show a conspiracy between the campaign and Russia.
While the Times report does not refer to the FBI's actions as "spying," Fox & Friends blasted some of their cable news competitors who had mocked Trump's claims, including CNN's Chris Cuomo and MSNBC's Laurence O'Donnell.