Fox News had the story of a hush money payment made to adult film star Stormy Daniels to silence her claims of an affair with Donald Trump shortly before the 2016 election but opted not to run it, according to a report from The New Yorker Monday. The reporter, who had worked on the story for a number of months, was reportedly told by the head of FoxNews.com at the time that the network was killing the story because its owner, Rupert Murdoch, wanted Trump to defeat Hillary Clinton in the upcoming election.
The story of a payment made to Daniels by Michael Cohen, Trump's personal lawyer at the time, eventually surfaced in The Wall Street Journal in January 2018. Since then, the story has continued to dog the president. Cohen pleaded guilty to two campaign finance violations over the payment to Daniels, whose legal name is Stephanie Clifford, and another to former Playboy model Karen McDougal. Federal prosecutors in New York found that Cohen had made the payment at the direction of Trump.
But according to The New Yorker, Fox News reporter Diana Falzone had evidence of a relationship between Trump and Daniels and of the proposed payment before Americans went to the polls in 2016. After Fox delayed the story, Falzone said she was eventually told by FoxNews.com head Ken LaCorte: "Good reporting, kiddo. But Rupert [Murdoch] wants Donald Trump to win. So just let it go."
LaCorte denied making the comment, but one of Falzone's colleagues confirmed the story to The New Yorker. After The Journal published its story on Daniels more than a year later, LaCorte, who had by then left Fox News but was still being paid by the company, said that he had killed the story of his own accord because the reporting wasn't up to scratch.
Fox News did not immediately respond to a request for comment.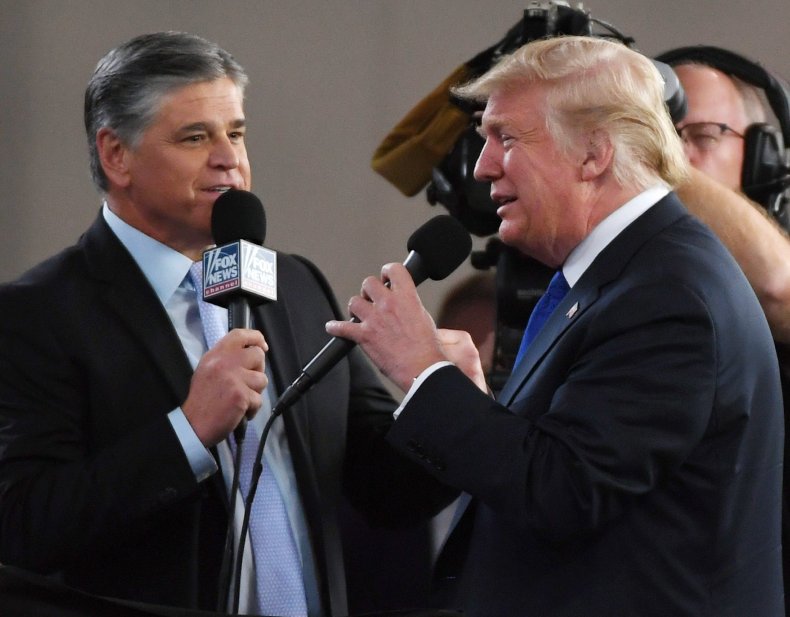 Fox News's opinion shows have been powerful Trump boosters since he entered office. Host Sean Hannity reportedly talks to the president so often that he is known among White House aides as the unofficial chief of staff. Before the 2018 midterms, Hannity, along with fellow Fox News host Jeannine Pirro, even appeared onstage to cheers from the Trump campaign during a rally. Last year, Hannity was even revealed in court to have been a client of Cohen's.
The New Yorker story also said that Trump's son-in-law and White House senior adviser, Jared Kushner, spoke often with and sought Murdoch's advice.