Fox News Streaming Service Allows Viewers to Watch 'Racists' on Their Computer, Chelsea Handler Says as She Attacks Hannity, Ingraham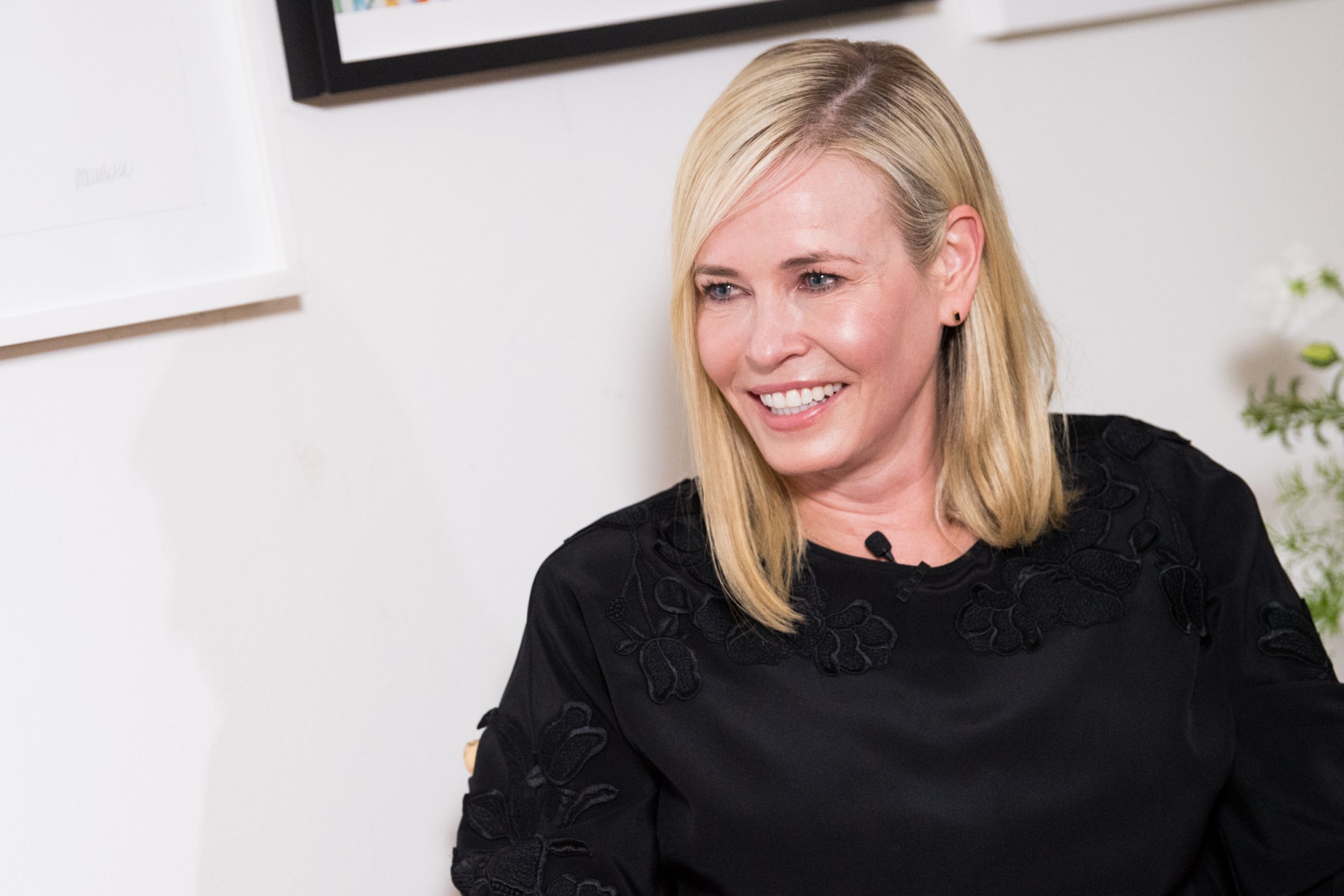 Comedian Chelsea Handler slammed Fox News on her Twitter account Thursday—speaking of the channel's new streaming platform. Handler called out two of the channel's hosts for being "racist."
"Fox News' new paid streaming service 'Fox Nation' will launch later this year with daily programming from Laura Ingraham and Sean Hannity. It's for when you need a break from watching racists on your TV, so you can watch them on your computer," the tweet read.
On Wednesday, Fox News announced that Fox Nation, a subscription-based streaming platform featuring short-form content uploaded daily will launch later this fall.
"Our short-form daily programming will showcase powerful commentary from our signature roster of talent," wrote Fox News Senior Vice President John Finley, as reported by Fox News. "Each program will provide distinctive viewpoints, whether it be focused on news of the day or topical, in-depth discussions, and we are looking forward to debuting this new platform to the most loyal fans in television."
Handler is a vocal, left-leaning celebrity, who takes to Twitter often to voice political opinions. Her tweets often include jabs at the right. Fox News is known for hosting an audience of Republicans. "If you are voting for guns, no healthcare, and condoned sexual assault, please don't couch it in religion," Handler tweeted Wednesday. "There is one party which doesn't want the rich to get richer and that cares about the lives of our children, and that doesn't tell women how worthless they are."
Ingraham and Hannity are known to be Republicans. Ingraham spoke of her fear of Democrats taking over the House of Representatives after the November 6 election in a segment posted on Fox News Thursday. "The left is salivating over all of these possibilities in a liberal House takeover. To the MSNBC crowd, it's like Christmas morning. But for America, it would be the nightmare we cannot allow to become a reality."
Hannity is scheduled to appear at a Ted Cruz rally in Beaumont on Saturday.
Handler is vocally opposed to the leadership of President Donald Trump. She called the state of America "depressing" when she appeared on The Ellen DeGeneres Show Thursday, but also declared interest in the country's future.
"There's a really beautiful moment happening with women coming together," Handler said. "We all know now there's power in numbers and there's power collectively, so it's so important for us all to make each other aware of what your options are on [Election Day]. We all can just do more than we're doing."