Fox News Supports CNN in Lawsuit Against Trump Administration Hours After Sean Hannity Slams Jim Acosta
Fox News is supporting rival network CNN in its lawsuit against Donald Trump and senior officials over the revocation of correspondent Jim Acosta's White House press credentials.
"Fox News supports CNN in its legal effort to regain its White House reporter's press credential," Fox News president Jay Wallace wrote in a statement released on Wednesday.
"We intend to file an amicus brief with the U.S. District Court. Secret Service passes for working White House journalists should never be weaponized. While we don't condone the growing antagonistic tone by both the President and the press at recent media avails, we do support a free press, access and open exchanges for the American people," Wallace added.
CNN filed a lawsuit against the president and a handful of his top aides on Tuesday, arguing that the revocation of Acosta's press pass was an infringement on his First Amendment rights of freedom of the press and the Fifth Amendment right to due process. The cable news giant is requesting an immediate restraining order requiring the White House to return Acosta's press pass.
In its statement on Tuesday, CNN said that being barred from the White House could have "happened to anyone" and if left unchallenged it would "create a dangerous chilling effect for any journalist who covers our elected officials."
Trump, Sarah Huckabee Sanders, John Kelly, William Shine and the United States Secret Service were named in the lawsuit.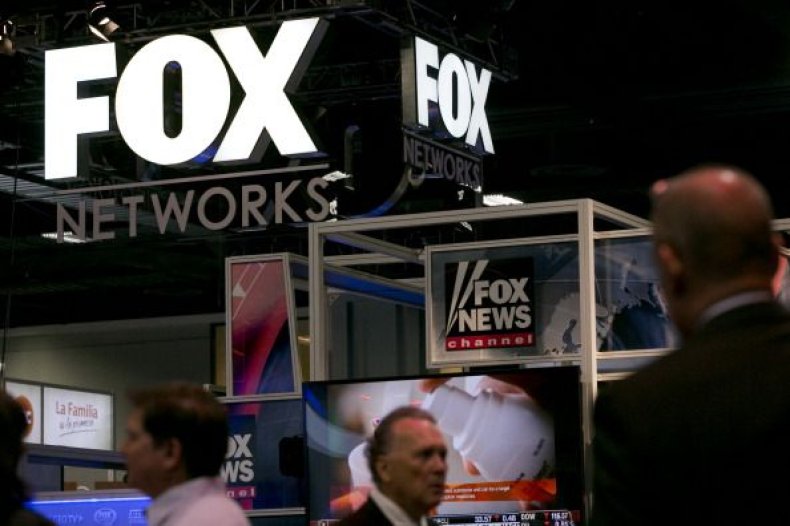 Fox News's endorsement of CNN's legal action comes after high-profile media personalities at Fox have slammed Acosta for his behavior at a news conference the day after the midterm elections last week.
Acosta's press credentials were revoked after Sanders and Secret Service labeled the correspondent as a "security risk" for his behavior during a press conference at the White House.
Acosta was addressing Trump when a White House intern, directed by the president, tried to remove the reporter's microphone mid-question. The exchange that ensued, taped on camera, shows Acosta moving away from the intern and continuing to press the president on immigration. A version of the video clip put out on social media by Sanders was edited to make it look as though Acosta's actions were more aggressive. The clip was apparently first created by the conspiracy theorist website Infowars.
Sean Hannity has unloaded on Acosta since the incident, calling the CNN correspondent a "far-left, grandstanding, sycophant left-winger" on Tuesday night. Hannity also said that Acosta was a "disservice to real journalists in the press corps."
Other media organizations to join Fox News in submitting amicus briefs to the court in support of CNN include the Associated Press, Bloomberg, First Look Media, Gannett, NBC, The New York Times, USA Today, The Washington Post, Politico, National Press Club, Press Freedom Defense Fund and EW Scripps.
"Whether the news of the day concerns national security, the economy, or the environment, reporters covering the White House must remain free to ask questions," the joint statement read.
A hearing on the lawsuit is scheduled for Wednesday afternoon.
Fox News Supports CNN in Lawsuit Against Trump Administration Hours After Sean Hannity Slams Jim Acosta | U.S.