Fox News' Tomi Lahren Defends Kylie Jenner, Says 'Haters' of 'Self-Made Billionaire' Are Socialists Who Despises Wealth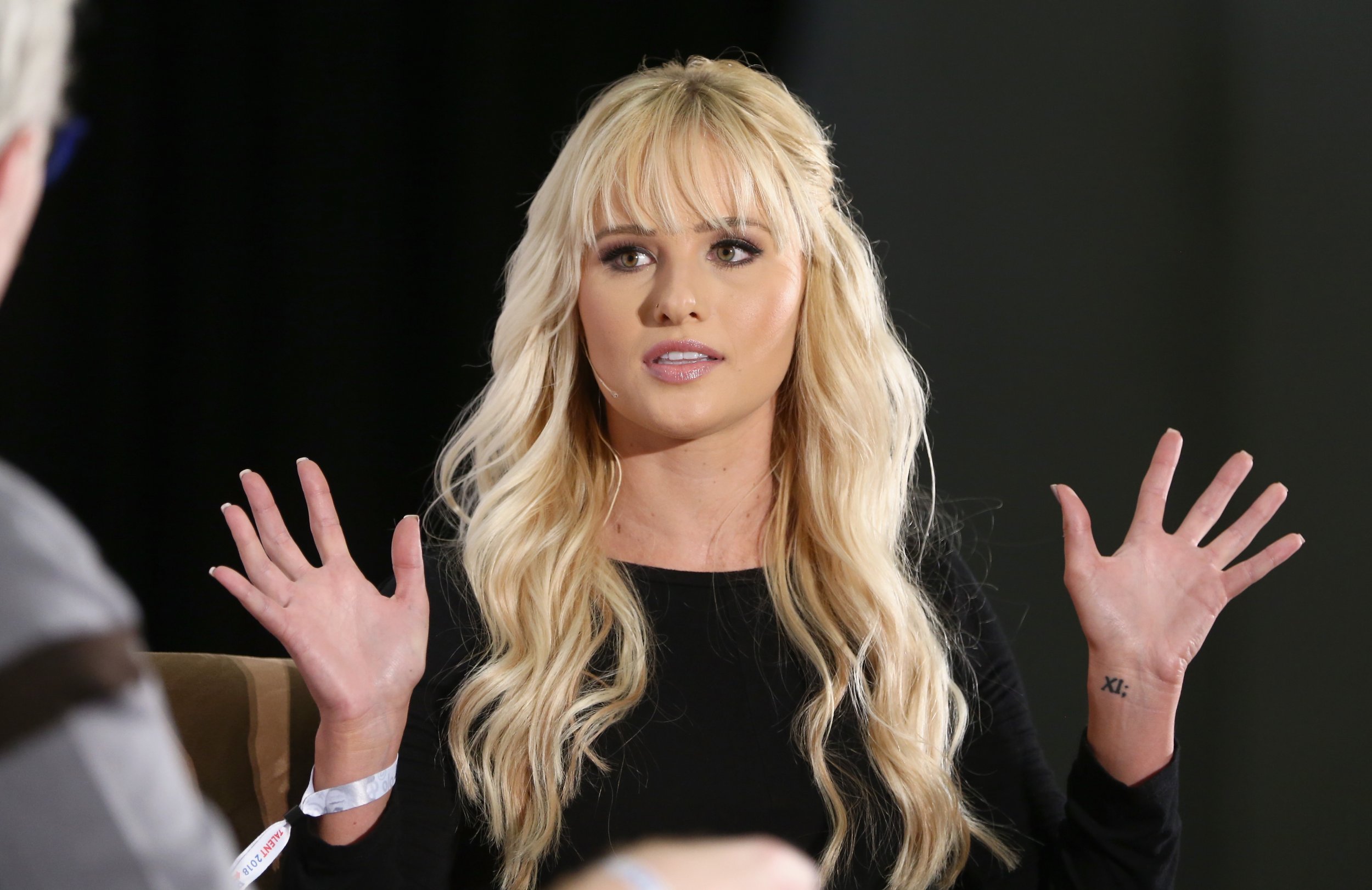 Conservative commentator Tomi Lahren on Friday defended cosmetic mogul and reality TV star Kylie Jenner against critics on social media who mock the notion that Jenner is a "self-made billionaire."
"For those of you moaning and crying Kylie Jenner isn't 'self-made,' these 'First Thoughts' are for you. Listen up," Lahren wrote in a Fox News op-ed. "Some petty people take issue with Kylie being labeled "self-made" because she was born into the Kardashian family dynasty."
"Here's the deal," she continued. "Yeah Kylie was born into a rich, famous, and fortunate family and situation. So what? Instead of going out and getting addicted to drugs, crashing cars, or getting arrested, she took her fortunate upbringing and made it into a freakin' huge empire. A billion dollar empire. Good for her!"
The Fox News contributor goes on to call Jenner's critics "just jealous" of the 21-year-old because "she built an empire with that head start and now her tax dollars are likely subsidizing many of those haters who sit on Twitter doing normal WORK hours to talk smack."
Lahren then said it was "pathetic" that "a growing movement in this country with socialist-leaning undertones" are "demonizing" wealth.
"Shut your mouth. Get up and do something," she concluded. "And Kylie," she added, "you go girl!"
Earlier this week, Forbes named Jenner the world's youngest "self-made" billionaire after publishing an article last July featuring the reality TV star, whom the American business magazine claimed was "set to be the youngest-ever self-made billionaire."
Whether Jenner is truly "self-made" has been the subject of debate on social media, with critics pointing to her life of fame and fortune as the key to her success. Since her formative years, Jenner, who was born into the famous Kardashian-Jenner clan, has featured on several popular reality TV shows, including Keeping Up With the Kardashians and Life of Kylie.
Although Jenner's fortune was made through her beauty business Kylie Cosmetics, her critics have wondered whether her wealth could be "self-made" considering she was born into a life of privilege and global recognition.
In an interview with Paper Magazine last month, Jenner said "the self-made thing is true" and revealed that her parents, Kris and Caitlyn Jenner, cut her off at age 15 in a bid to encourage her to be financially independent. "What I'm trying to say is I did have a platform, but none of my money is inherited," Jenner added.
Last year, Forbes attempted to clarify how Jenner made their 2018 list of America's Richest Self-Made Women. "To be clear, Forbes defines "self-made" as someone who built a company or established a fortune on her own, rather than inheriting some or all of it. As long as the list member didn't inherit a business or money, she is labeled self-made," the publication explained. "But the term is very broad, and does not adequately reflect how far some people have come and, relatively speaking, how much easier others have had it."