Fox News Co-Anchor Calls Trump's 'Demand' to Know Whistleblower's Identity 'Outrageous' Because Their 'Life Is At Risk'
Fox News co-anchor Melissa Francis called Donald Trump's insistence that he should be informed of the identity of the whistleblower, who came forward regarding the president's actions toward Ukraine, "outrageous" on Monday.
"On one hand, it's outrageous to say that you demand to see a whistleblower. That sentence in and of itself doesn't make any sense," Francis said on the panel of Outnumbered. "They are blowing the whistle on corruption that they see, and they're in that category because they fear they could be punished, they fear reprisal."
Francis, who also co-anchors the Fox Business show After the Bell, pointed out that individuals who come forward to raise such serious concerns often face significant backlash and threats of violence. "We have reached this period in time where if you step out on either side, your life is at risk," she warned.
Trump has repeatedly criticized the unidentified whistleblower, while also suggesting that people who talked to the individual acted like "spies."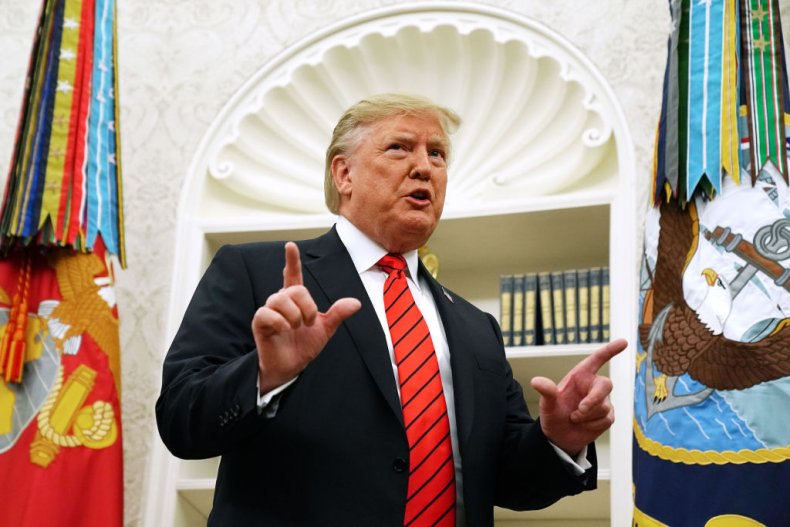 "Like every American, I deserve to meet my accuser, especially when this accuser, the so-called 'Whistleblower,' represented a perfect conversation with a foreign leader in a totally inaccurate and fraudulent way," Trump tweeted on Sunday.
On Monday, he told reporters in the White House that his administration is "trying to find out about a whistleblower." He insisted that the anonymous individual reported "things that are incorrect."
The anonymous government worker filed an official complaint in August, raising serious concerns about the president's conduct toward Ukraine. The revelations have led Democrats to launch a formal impeachment inquiry against Trump, while several prominent Republicans have criticized the president's actions. Public opinion also appears to have shifted, with a poll released over the weekend showing 55 percent of Americans supporting the inquiry. Previously, polling showed that most Americans were against an impeachment process for Trump.
Andrew P. Bakaj, the whistleblower's lead attorney, has warned that Trump is putting his unidentified client in danger, NBC News reported. Another of the individual's attorneys, Mark Zaid, told The Hill that his client needed to remain anonymous.
"As the acting DNI testified last week, the law and policy supports protection of the identity of the whistleblower from disclosure and from retaliation. No exceptions exist for any individual," he said.
While many of the president's most prominent defenders host shows on Fox News or serve as regular contributors on the network, several other of the network's leading personalities have been critical of the president's response to the allegations regarding Ukraine.
The networks senior judicial analyst Andrew Napolitano said on Monday that the president's actions are "arguably impeachable." Last week he also laid out the allegations against Trump, saying "that is an impeachable offense."
Fox News Sunday anchor Chris Wallace had strong criticism for the president's defenders, who have attempted to spin and deflect the Ukraine allegations. "The spinning that has been done by the president's defenders over the last 24 hours since this very damaging whistleblower complaint came out—the spinning is not surprising—but it is astonishing, and I think deeply misleading," he said on Friday.