Fox's Kimberly Guilfoyle Told Trump Reince Priebus Is A 'Leaker' and a 'Problem,' Report Claims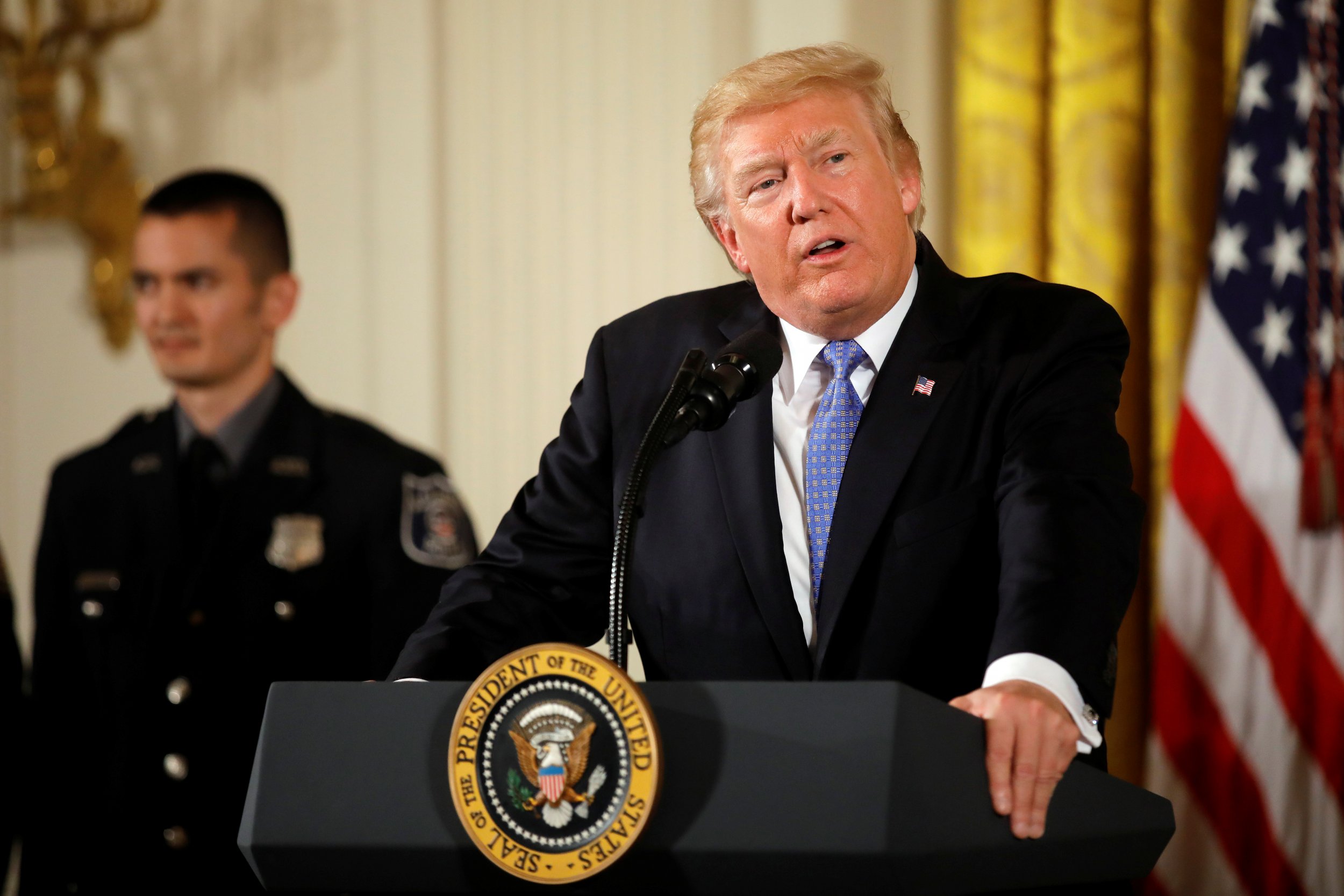 Fox News is well known to have a significant influence on President Donald Trump's eyes and ears, but recent reports indicate that one of its top hosts could very well have put White House Chief of Staff Reince Priebus's job and status in jeopardy.
Kimberly Guilfoyle, a co-host on The Five who claimed she had previously spoken to Trump about taking the role of White House press secretary, attended a dinner with the president, Fox News host Sean Hannity, former network executive Bill Shine and new White House Communications Director Anthony Scaramucci Wednesday. During that meal, Guilfoyle told Trump that Priebus was a "leaker," a "problem" and not "serving his agenda," an unnamed source familiar with the conversation told The New York Times Thursday.
Guilfoyle, who was previously a lawyer, confirmed during Thursday's episode of The Five that she was at the dinner but did not explain what she had told the president. She only commented on Trump's mood, saying it was "very, very good," and that the president was "enthused" about his agenda, according to Mediaite.
On air, she stopped short of calling for Priebus to be fired but did say "something needs to be done." There is increasing speculation that Trump may want to reshape his staff, with Priebus a potential casualty of any reorganization.
Trump has waged a war of words with many media outlets, but Fox News has been immune to the president's wrath about coverage, and he often cites the network on his Twitter account. On Thursday, Trump quoted Fox News intelligence correspondent Catherine Herridge about the Russia investigation and even mentioned the Times's high praise for the morning show Fox & Friends.
The New York Times report and Guilfoyle's confirmation of at least being at the meal come as Priebus faces a barrage of criticism from senior White House figures, including a rant from Scaramucci to a New Yorker writer. Scaramucci, who later claimed he "trusted" the reporter, Ryan Lizza, but won't again, called Priebus a "paranoid schizophrenic" and also said: "Reince Priebus—if you want to leak something—he'll be asked to resign very shortly."
Scaramucci, who was announced as the White House communications director a week ago, has vowed to halt the series of leaks from within the Trump administration and has publicly threatened staff members that they will pay with their jobs if they are caught offering unauthorized information to reporters.