Fox News Mocked for Praising Trump's Kim Jong Un Meeting After Slamming Obama's Willingness to Talk With 'Dictators'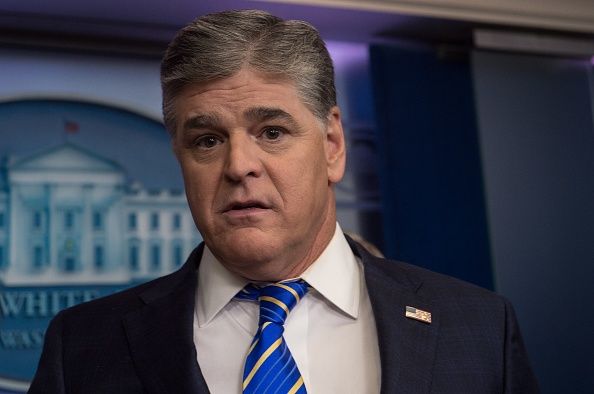 Multiple Fox News personalities celebrated President Donald Trump this week following his meeting with North Korean Leader Kim Jong Un that led to the signing of a document committed to ensuring "lasting and stable peace."
"I think that the president deserves a lot of credit for being willing to talk to somebody that everybody thought would be a bad idea," Fox News host Sean Hannity said following the summit.
But, as highlighted by The Daily Show Tuesday, Hannity wasn't a fan of President Barack Obama even considering meeting with dictators when he was in office. "Now is it just me, or does it look like President Obama was more willing to give him time to our enemies than our allies?" Hannity said in one 2013 clip.
"Barack Obama catering to the world's dictators is literally the Neville Chamberlain of our time," Hannity said in 2010. The conservative host, who reportedly communicates with Trump regularly, also said in 2013: "It's not wise. It's not in our best interest. We're dealing with the world's worst dictators and we're showing a lot of weakness."
But Hannity wasn't the only Fox News host to have contradictory statements brought up.
CNN aired a widely shared video from NowThis News that showed the full range of apparent hypocrisy on Fox News.
And the contrasting treatment of the last two presidents has only become more evident in recent days.
Laura Ingraham, host of The Ingraham Angle on Fox News said after the summit: "It is a great time to be an American," and "Who else could've gotten us to this point? This is an amazing first step." But in 2016, she struck a different tone. "It's 5p ET, which means Pres Obama must be meeting with some dictator somewhere," she tweeted "Are there any left?"
Tucker Carlson, host of Tucker Carlson Tonight, blasted media personalities who criticized the summit and said the meeting was "kind of remarkable" considering how few times Kim has left North Korea. In February, however, he said "progressives have a long and dishonorable history of supporting the world's most repressive regimes."
He added, "It's hard to find a dictator the left has not supported."
Hannity and Trump's relationship extends beyond just Hannity's role as a Fox News personality. In April, Hannity was revealed to be a client of Michael Cohen, the embattled Trump attorney who remains under criminal investigation.
In May, New York magazine reported Hannity and Trump talk to each other over the phone most weeknights.