Fox News Host Says Unlike Biden, Trump Doesn't Take Insults 'Personally' and Isn't 'Combative'
In a segment on Friday morning, Fox & Friends host Ainsley Earhardt compared President Donald Trump to Democratic presidential candidate Joe Biden, saying that Trump wasn't one to take insults personally and responds "without it being so combative."
Earhardt's comparison followed an incident Thursday in which Biden argued with a voter at an Iowa campaign event. In a video of the spat, the former vice president responded to a man who accused him of setting his son up to work for an oil company. "Get your words straight, Jack," Biden retorted when the voter said he didn't believe the candidate had done anything wrong.
The voter also accused Biden of not having "any more backbone than Trump does." Biden then sought other questions, and the man said he wouldn't vote for Biden. "You think I thought you'd vote for me? You're too old to vote for me," the 77-year-old candidate quipped.
Earhardt said that Biden's response was very unlike Trump, because the former vice president was offended by the man's question and "he was getting in the guy's face."
"If someone says something like that to [Trump], he doesn't take it personally. He answers the question," she said. Earhardt also attributed some of Trump's like-ability to his "entertaining nature." She also noted that some of Trump's expressions are funny. "He's a TV guy anyway," she said.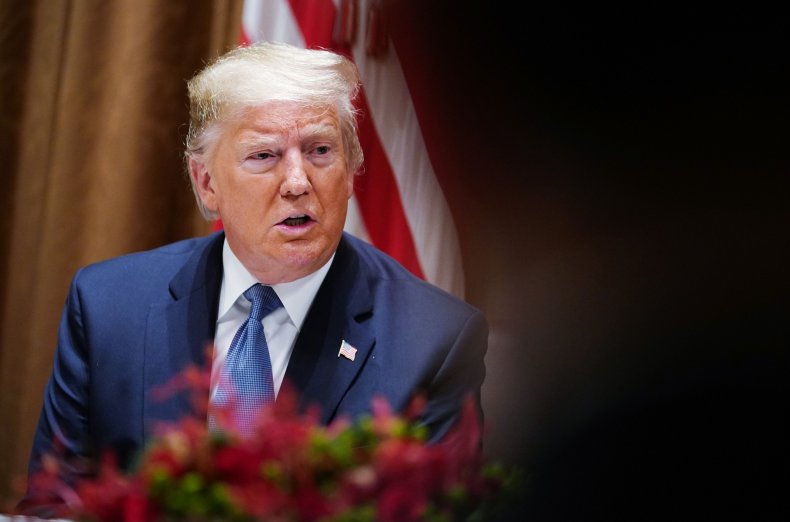 Guest Rochelle Richardson, of the Fox Nation duo Diamond and Silk, also knocked Biden for his response to the voter, saying he had "something to hide" and acted like a bully. "That was a bully tactic that he was throwing there when he got into the guy's face," she said.
The pundits focused on Trump's sense of humor with the hosts praising the president for his ability to crack jokes. Richardson attributed much of his support to his sense of humor. "It resonates with the American people. We all need a laugh every now and then," she said. Fellow guest Lynette Hardaway criticized other media reactions to Trump's jokes as overblown. "As soon as the President of the United States makes a joke or cracks a joke, which has us all laughing, everybody want to get 'Oh my god, he shouldn't have said that. It's not presidential.' I love the way our president is," she said. Richardson later added that "people need to learn to lighten up."
Host Brian Kilmeade stated that many of Trump's quips are taken out of context and not meant to be taken seriously. "They will do anything they have to do to impeach our president," Hardaway said. "Anything he can say, they will use it against him."