Former Fox News Analyst Says Network Forbid Conservatives From Criticizing Trump, Sarah Palin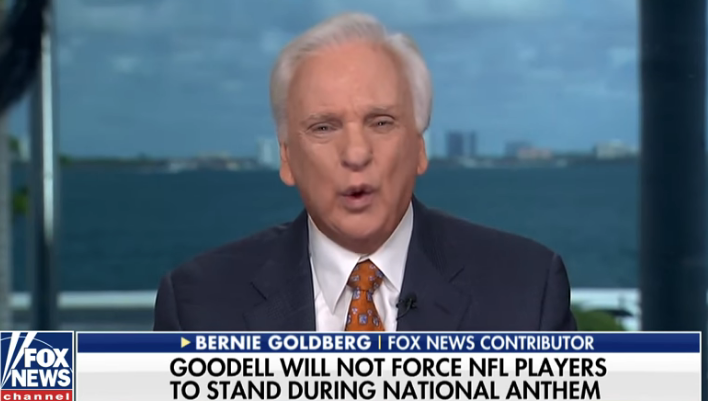 A longtime former Fox News analyst explained his departure from the cable news network, saying executives blacklisted him for being a conservative who refused to fawn over President Donald Trump.
Author and frequent guest on the now-defunct O'Reilly Factor program, Bernie Goldberg, detailed how Fox News executives refused to allow conservatives to criticize Trump and other right-wing figures, such as Sarah Palin. Goldberg wrote a Tuesday blog post on his personal website saying top figures at the cable network sought retribution against him after he complained Sean Hannity and other hosts were only flattering Trump and Palin during interviews rather than pressing them journalistically.
Goldberg's critique of the TV network coddling Trump and other Fox News frequenters follows a scathing New Yorker piece published this week that revealed the cozy connection between the Trump agenda and the cable news giant's executives.
Goldberg revealed a confidential email exchange he engaged in with late Fox News Chairman and CEO, Roger Ailes, who died in May 2017. Goldberg laid out a 2012 anecdote in which Fox News executive and White House deputy chief of staff Bill Shine called Goldberg's agent to complain he was criticizing right-wing news outlets for kissing up to Palin rather than challenging the former Republican vice presidential candidate.
Goldberg described how Fox News host and diehard Trump supporter Sean Hannity's interviews with Palin and Trump "resemble[d] wet kisses a lot more than journalism."
"Fox will tolerate a liberal criticizing President Trump, I said, but the network didn't want conservatives taking shots at him," Goldberg recalled in his Tuesday post. "Sometimes I defended the president against what I thought was unfair criticism. But I was also critical of Mr. Trump, of his vindictiveness and his dishonesty."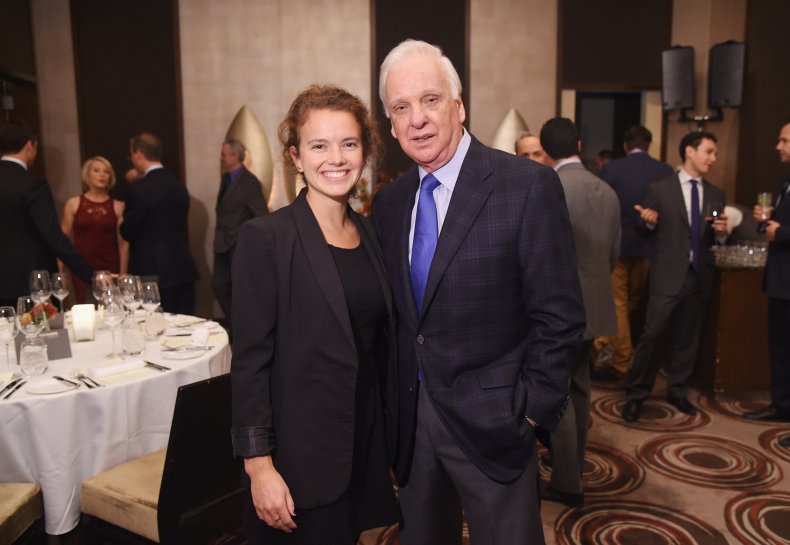 He noted Fox News's audience and editorial decision-making is increasingly intolerant of any dissent or criticism of Trump, saying, "[Fox News viewers] didn't want to hear negative comments about a man they supported, no matter how true they were."
Goldberg said he became persona non grata at the network after Bill O'Reilly's 2017 departure from Fox News over a slew of sexual harassment allegations and settlements against the top-rated primetime host. After appearing on a few segments of Bill Hemmer's program, Golderg said, "His staff stopped asking me to offer my opinions and analysis on his show." Goldberg still publishes contributing blog posts and commentary from O'Reilly on his personal website.
Several major programs at other cable news networks have been criticized for offering Trump billions of dollars in free airtime appearances following the announcement of his 2016 presidential campaign. MSNBC's Morning Joe hosts Joe Scarborough and Mika Brzezinski routinely complimented the billionaire businessman during his pre-election appearances, but the relationship quickly soured after the reality of Trump winning became clearer to the couple.
"Producers and anchors don't need angry viewers," Goldberg wrote. "In cable TV news–at Fox, at CNN and at MSNBC–the business model is easy to understand: Give the audience what it wants to hear. Validate the biases of the viewers. Keep them coming back for more. In that world, I was a problem."
Goldberg noted he was simply kept off the air during the final months of his contract and was not officially fired from Fox News. His paid contract with Fox News ended last year. Jane Mayer's New Yorker report on Fox News portrays their editorial decisions as more state-run, pro-Trump "propaganda" than objective news.