Is Fox News Pro-Trump? Sean Hannity Claims He's the Network's Only Strong Supporter of the President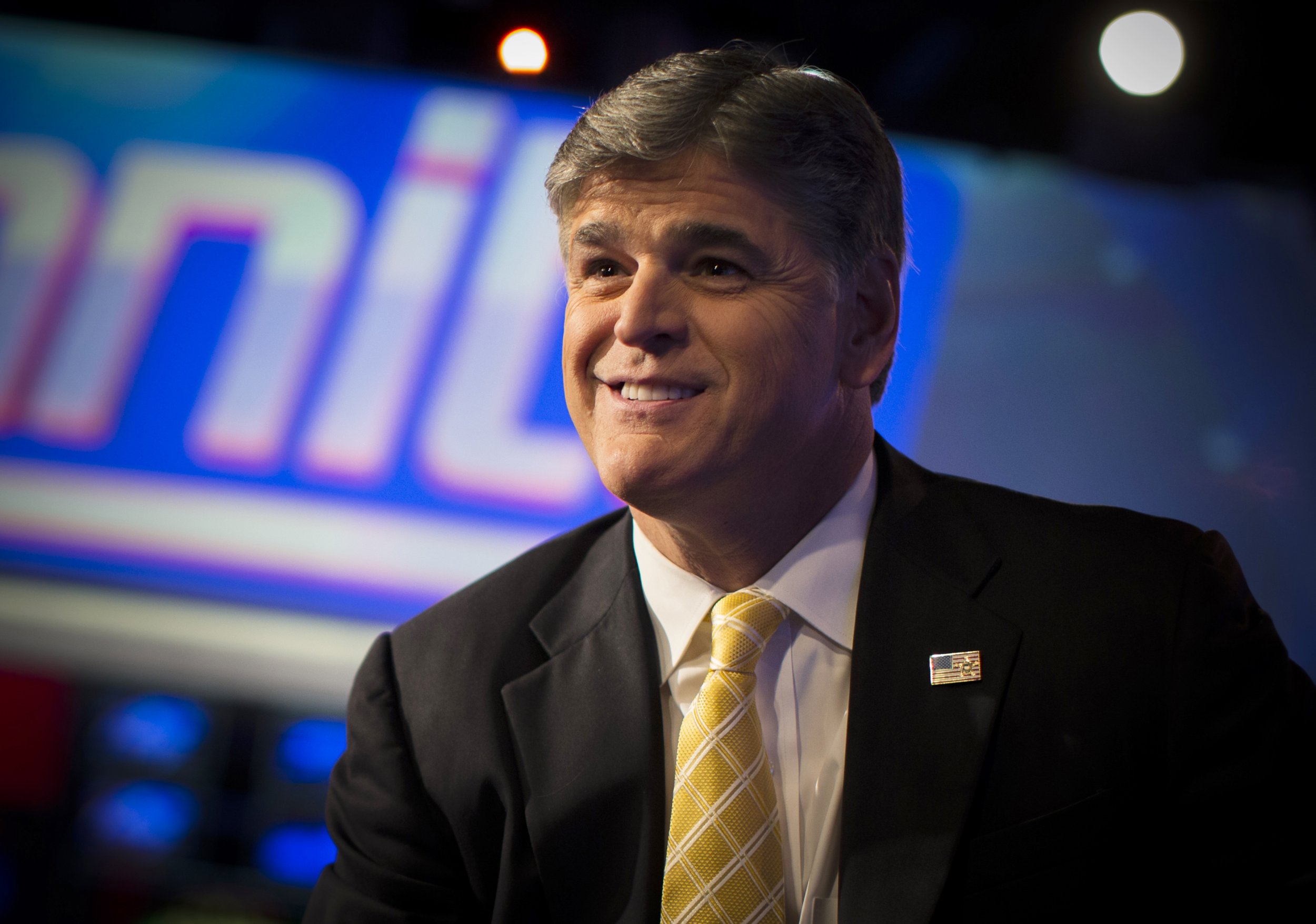 No man is an island. Unless we're talking Sean Hannity at Fox News, apparently.
The Fox News host, a brash and unabashed supporter of Donald Trump, says that he alone is the network's strong supporter of the president. Speaking with political commentator Rick Ungar on his radio show on Thursday, Hannity turned the conversation toward what he feels is the media's improper focus on the ongoing investigation into Trump's potential ties to Russia, which, according to the intelligence community, influenced the 2016 election in the Republican candidate's favor.
"The problem we have is, let's look at Russia, Russia, Russia, OK, we got a Ukraine collusion story, Ukrainians wanted Donald Trump defeated, the DNC, a paid operative met with the Ukrainian ambassador at the Ukrainian embassy," Hannity said, according to a recording posted online from the left-wing organization Media Matters for America.
The point about Ukraine—which a Washington Post fact-checker called a "facile comparison"—is a talking point often brought up by the president himself about his 2016 rival, former Secretary of State Hillary Clinton. Hannity pressed on before Ungar interrupted.
Newsweek subscription offers >
"Didn't we talk about this last week—are you doing this every day?" he said.
"No, I never talked about this. I am making a point that the news media is abusively biased, and fixated only on palace intrigue and Russia, and they are doing a disservice to the American people," Hannity responded with a hint of anger.
"Does that include Fox News?" Ungar shot back.
"Fox News is the only—listen, you know, people write me all the time about this host and that host, and this host and that host—we have a lot of liberals on the air, a lot," Hannity said. "A lot of people that disagree with me on the air, and you know, because you've been there. You know, I am like the—I am—I am the only one that is as strongly supportive of the president, of anyone else at Fox. I think that's a fair statement."
Newsweek subscription offers >
"There are a couple of others," Hannity continued before Ungar cut in to add it was a fair statement.
Later, Ungar would say he thought other Fox News personalities were supportive, but not at Hannity's level.
"OK, but have you ever watched the newspeople? Have you watched Bret's panel? Have you watched The [Fox News] Specialists? Have you watched The Five?" Hannity responded. "Have you watched any of these other shows, that, you know—Bret Baier is fair, and we have others—Martha is fair, but the rest of these programs, I mean, you have liberals and conservatives."
Despite Hannity's claims, Fox has come under fire of late for seemingly ignoring or downplaying news that makes Trump look bad. For instance, it focused on the aforementioned Clinton-Ukraine story instead of the implosion of the GOP Senate health care bill that Trump pushed hard for.
The network is also being sued by private investigator Rod Wheeler, who has accused it of inventing a conspiracy theory about the death of Seth Rich, a Democratic National Committee staffer who was murdered in what police believe was a robbery gone wrong. The suit alleges a Fox staffer and wealthy Trump backer misrepresented Wheeler's findings and concocted the story—which the president himself allegedly read before it was published—in an effort to distract the news cycle from the Russia investigation.
Is Fox News Pro-Trump? Sean Hannity Claims He's the Network's Only Strong Supporter of the President | U.S.