Fox News Legal Analyst Predicts Court 'Will Allow' Congress to Subpoena Trump's Tax Returns Despite President's Move to Sue
Fox News judicial analyst Andrew Napolitano does not believe Donald Trump's legal efforts to block a subpoena from House Oversight and Reform Committee Chairman Elijah Cummings for the president's financial records will be successful in court.
Napolitano, a former New Jersey Superior Court judge, was interviewed on America's Newsroom about a lawsuit filed by Trump's attorneys earlier on Monday. Cummings, a Democrat from Maryland, subpoenaed the firm Mazars USA, which has handled Trump's accounting, for the president's financial records dating from 2011 to 2018. They would include his long-sought tax returns as well as independent auditor reports and annual statements.
Although Napolitano told the show's co-anchor Sandra Smith that the president was well within his legal rights to sue for the subpoena to be quashed, he was skeptical the move would be successful. He also explained that Congress would need to provide a "legitimate purpose" for obtaining the financial records.
"Congress will have to answer this complaint, establish a purpose," said the former judge. "It doesn't have to be a purpose directly out of the Constitution. It could be something tangentially related to what Congress does and that will probably suffice.
"It is a low threshold. They once investigated the contents of [baseball player] Roger Clemens' urine," Napolitano noted. "What the heck congressional purpose was that? And that was upheld. Once they state something even related to a congressional purpose, the court, I think, will allow this to go through," he concluded.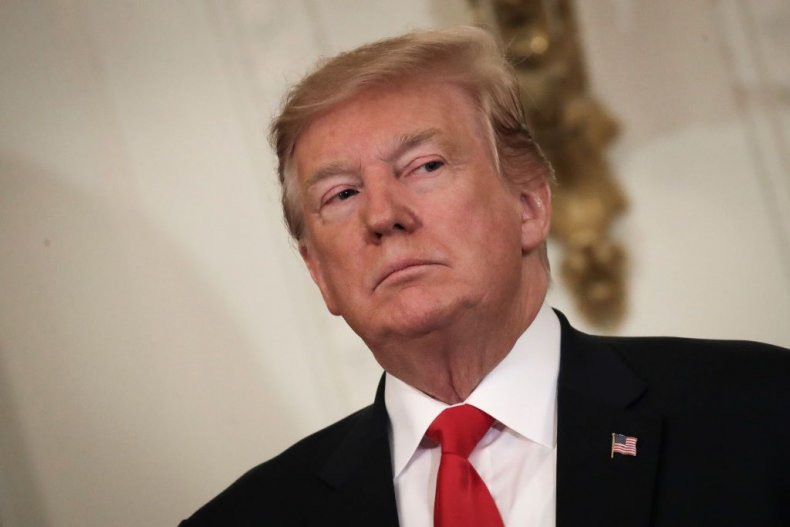 Clemens, a professional baseball player, was indicted in 2010 for lying to Congress in 2008 about his use of performance-enhancing drugs. He eventually was found not guilty of the charges.
Trump's lawsuit argued that Democrats have "declared all-out political war" on the president. "Instead of working with the President to pass bipartisan legislation that would actually benefit Americans, House Democrats are singularly obsessed with finding something they can use to damage the President politically," the court filing read.
"With this subpoena, the Oversight Committee is instead assuming the powers of the Department of Justice, investigating (dubious and partisan) allegations of illegal conduct by private individuals outside of government," it continued.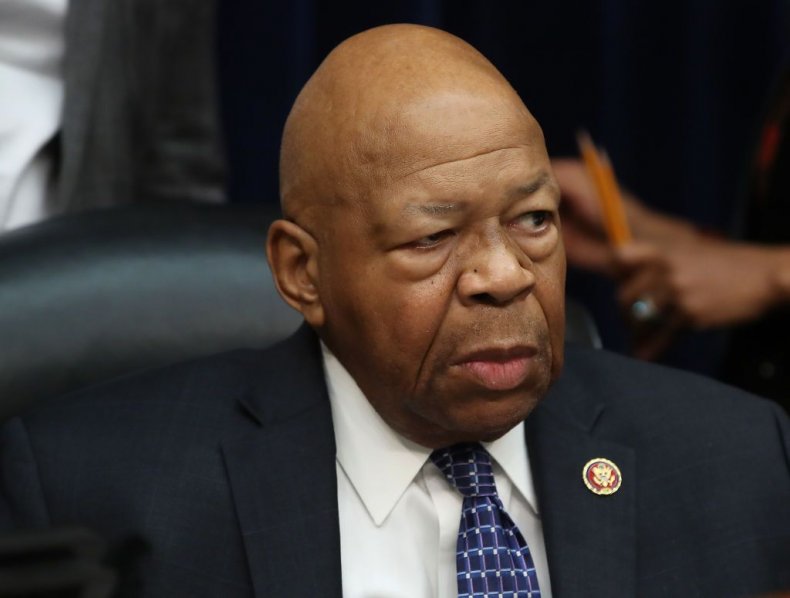 The subpoena from Cummings' committee came after February testimony by the president's former lawyer and fixer Michael Cohen, who pleaded guilty to campaign finance violations and tax and bank fraud. Cohen has been sentenced to three years in prison. Following Cohen's testimony to the Oversight Committee, congressional investigators want to have a closer look at the president's financial records to determine if he has committed any crimes.
Cummings has been vocal in his criticism of Trump and blasted the president in the wake of the release of special counsel Robert Mueller's report last Thursday.
"What President Trump has done [is] at least 100 times worse, at least," than what former President Bill Clinton did prior to being impeached in 1998, the congressman argued Monday in an interview with MSNBC.