Fox News' Tucker Carlson Advertisers Boycott: These Companies Have Suspended Support After Anti-Immigrant Comments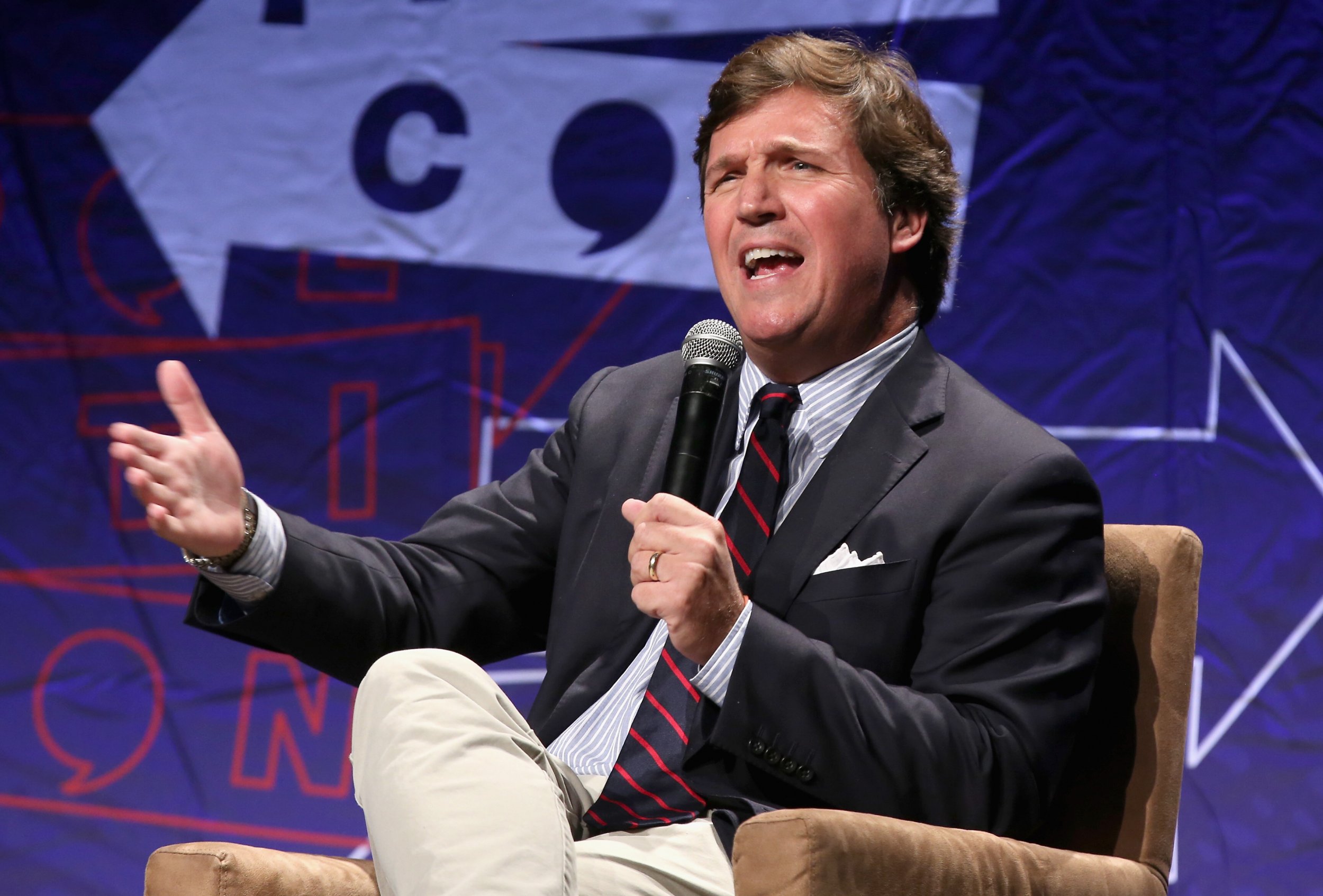 Fox News' political talk show Tucker Carlson Tonight has been ditched by multiple advertisers after its host launched an anti-immigration rant live on-air last week.
On Thursday, Carlson claimed that immigration makes the U.S. "dirtier" and has a negative impact on the country's economy during a segment on his show. "It's indefensible, so nobody even tries to defend it. Instead, our leaders demand that you shut up and accept it," the host said. "We have a moral obligation to admit the world's poor, they tell us, even if it makes our own country poor and dirtier and more divided."
"Our country's economy is becoming more automated and tech-centered by the day, it's obvious that we need more scientists and skilled engineers. But that's not what we're getting," Carlson added. "Instead, we're getting waves of people with high school educations or less. Nice people, no one doubts that."
Although Carlson has expressed similar anti-immigration sentiments in the past, the comments seemed to have crossed a line. After liberal activists condemned the political commentator, insurance company Pacific Life—who ran an advertisement after the controversial segment—announced on Saturday that it will be pulling all advertising "in the coming weeks" pending a reevaluation of the program.
On Friday, Carlson revisited the topic to declare "I like immigrants" after facing the reality that other advertisers could follow Pacific Life's lead and drop his program. "The reason we keep going back to this topic, and let me just stipulate, as I have before with you, that I—I like immigration. I like immigrants," Carlson said. "I give every person in the caravan the benefit of the doubt. I think most really do want to come here for a better life."
But Carlson's clarification failed to protect him from the mounting backlash from advertisers. On Monday, three more companies announced they will no longer or have already stopped advertising on the Tucker Carlson Tonight program.
American worldwide employment-related search engine, Indeed.com, confirmed it had stopped advertising on the show a month ago. "Indeed's mission is to help people get jobs," a spokesperson said in a statement. "As a company, we are nonpartisan—our site is for everyone, regardless of background or beliefs. Indeed has not advertised on the Tucker Carlson Tonight program in over a month, and has no plans to do so in the future."
While Nautilus Inc., the parent company for fitness training equipment brand Bowflex, and teledentistry company Smile Club Direct, both confirmed on Monday that they have pulled advertising on Carlson's show.
"We can confirm that Nautilus, Inc., parent company for Bowflex, has pulled its ads from the Tucker Carlson Tonight show," the company said in a statement to The Hollywood Reporter. "We buy media broadly across many news networks, and do not target ads based on specific programs or hosts. However, we have requested that Fox News remove our ads from airing in conjunction with Tucker Carlson Tonight in the future. Aside from our decision to remove our ads from his show, we have no other association or affiliation with Mr. Carlson."
"We are actively working with our media buyers to confirm that SmileDirectClub is no longer running our ads around any political opinion shows," a SmileDirectClub company spokesperson said.
In a statement emailed to Newsweek, a Fox News spokesperson accused left wing advocacy groups of weaponizing social media against companies.
"It is a shame that left wing advocacy groups, under the guise of being supposed 'media watchdogs' weaponize social media against companies in an effort to stifle free speech," the company said. "We continue to stand by and work with our advertisers through these unfortunate and unnecessary distractions."
Below is a full list of companies who have suspended advertising on Tucker Carlson's show:
Pacific Life Insurance
SmileDirectClub
Indeed.com
Bowflex
Minted
NerdWallet
IHOP
TD Ameritrade
Ancestry.com
This story has been updated to include comment from FOX News.