Fox News' Tucker Carlson Criticized for Saying 'Russia Poses No Threat to the United States At All'
Tucker Carlson received online criticism when he stated on his Fox News show that, "If we're really being honest here, Russia poses no threat to the United States at all."
"Too many careers depend upon keeping our assumptions exactly where they were in the fall of 1977, when fighting the Soviet Menace consumed the lion's share of our federal budget," Carlson said.
"So here in Washington that's what we're doing. Our real fear is that the rest of America will at some point discover that the Soviet Union no longer exists," he continued.
Carlson went on to list things about Russia intended to minimize their power: an economy the size of Italy's, a military budget that is one-tenth of ours and an aircraft carrier "that needs to be towed around the ocean because it's broken."
In 1977, this list may have given the American people confidence in defeating our foes, but advanced technology and social media platforms makes information warfare the current battleground.
Carlson is no stranger to controversial discourse, with thousands of Americans demanding his dismissal from Fox News after calling white supremacy and white nationalism "a hoax" during an August 2019 opening monologue.
He also called it "a lie," saying white supremacy is not a problem in America.
This led to #FireTuckerCarlson trending on Twitter and the show lost a number of advertisers. In 2019, over 35 companies pulled advertising from the show because of antagonistic statements made by the host, according to Business Insider.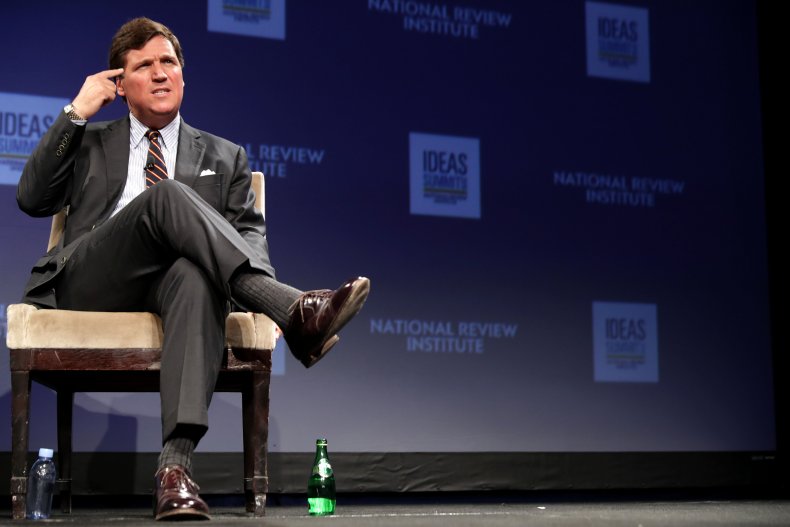 Twitter users were quick to comment on Carlson's apathetic take on Russia, which has historically had an adversarial relationship with the U.S. since World War II.
"Hi, this is our National Security Strategy created under the Trump admin. Russia is a top threat and priority," tweeted WFED defense journalist, Scott Maucione. "I'm really interested to see how @TuckerCarlson will spin this when he's calling for increased defense spending in a few months."
"To recap, Lindsey Graham insists that Trump is too incompetent to engage in a quid pro quo and Tucker Carlson says that Russia is too inept to pose a threat to the United States. This is the dumb hill the GOP chose to die on," Russian media analyst and investigative journalist Julia Davis tweeted.
"Why is Tucker Carlson still on television? Russia is & always will be an ongoing threat to the US! Trump's admiration for Putin is disturbing & unsavory!" Twitter user @bahiawilson wrote. "His disdain for our intelligence agencies, the Rule of Law, the Constitution & our Free Press is unpatriotic!"
"Does @TuckerCarlson recognize that Russia is a foreign government? Or that the Founders didn't want foreign governments calling the shots for America?" Twitter user @newusadream wrote.
"Lmaooo," New York magazine contributor Yashar Ali tweeted, alongside the video of Carlson.