Fox News Host Tucker Carlson Tells 'Tiny Brain' Historian to 'Go F*** Himself' in Unaired Interview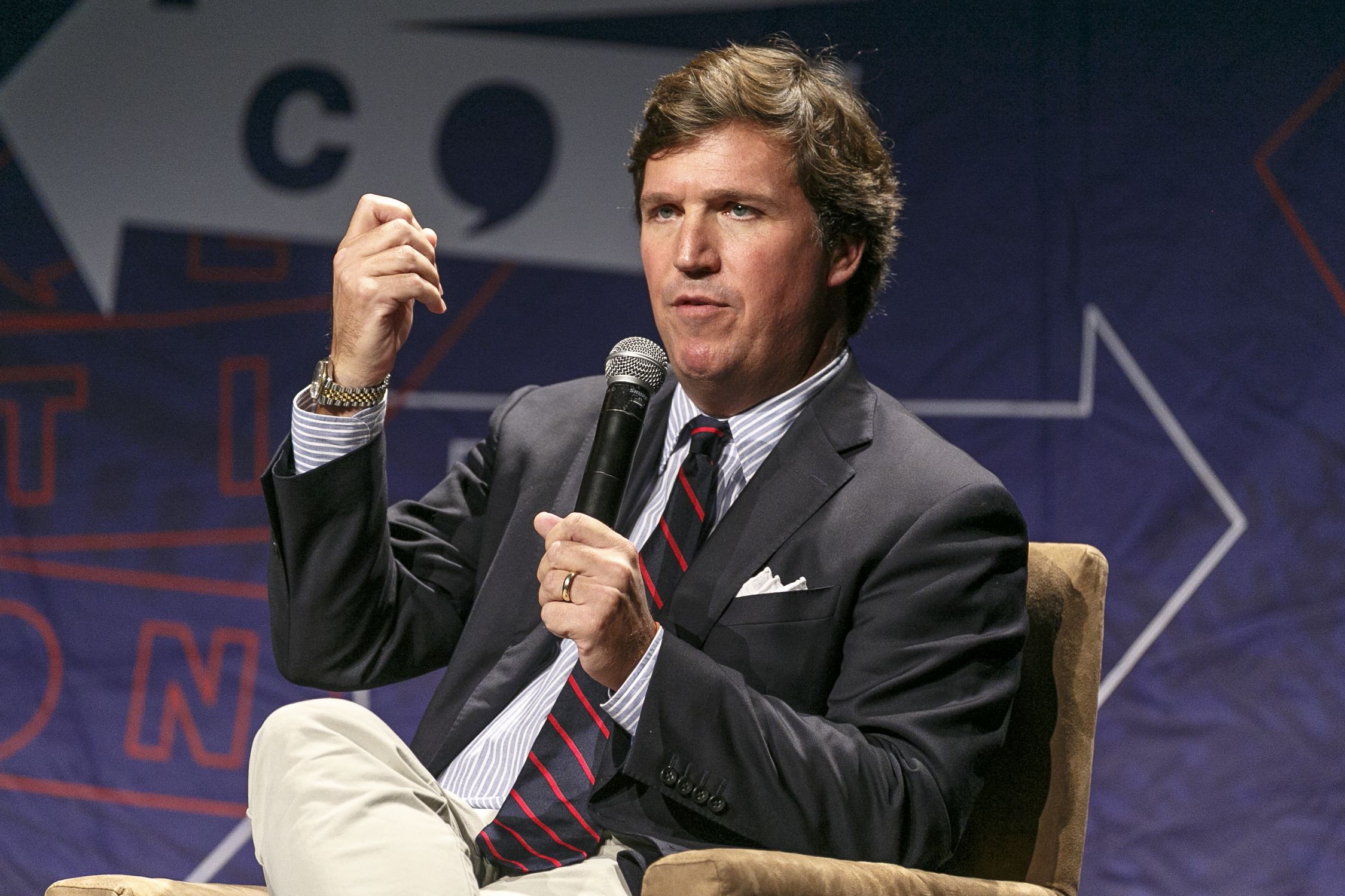 Tucker Carlson, conservative pundit, Fox News host and co-founder of The Daily Caller, called historian Rutger Bregman a "moron" with a "tiny brain" and told him to "go f*** himself" in unaired footage from his show Tucker Carlson Tonight which was first released by NowThisNews in collaboration with Bregman.
Bregman, a Dutch historian and author, was invited onto the show to discuss the now viral remarks he made at the World Economic Forum in Davos, Switzerland, about rich people not paying enough taxes. "I hear people talking the language of participation, justice, equality and transparency but almost no one raises the real issue of tax avoidance, right? And of the rich just not paying their fair share," he said. "It feels like I'm at a firefighters conference and no one's allowed to speak about water."
In the unaired footage, which Bregman said was supposed to go live on February 11, the guest can be heard telling Carlson that "You are a millionaire funded by billionaires, that's what you are... You're part of the problem." The comment sent Carlson into a tailspin, and he replied passionately and explicatively. "Why don't you go f*** yourself, you tiny brain, and I hope this gets picked up, because you're a moron" he said. "I tried to give you a hearing, but you were too f***ing annoying."
Bregman later posted an email he reportedly received from Carlson which read, "I loved what you said at Davos and I had high hopes for our interview. But you turned out to be far dumber, more dogmatic and less impressive than I expected." Carlson then criticized the field of academics. "You're professional academic [sic]," he reportedly wrote, "so I guess I shouldn't be surprised, but it was still disappointing. Also, for what it's worth, you're an asshole."
Carlson attended Trinity College in Hartford, Connecticut, where he was presumably educated by professional academics.
Footage of what Bregman said prior to Carlson's tirade is unavailable, so it is impossible to say what enraged him so.
Carlson is known for inviting liberal guests on his program to discuss their viewpoints while he stares them down and attempts to rip them to shreds with little opportunity for response but his response to Bergman appeared to take things to a new level.
Fox News did not immediately respond to requests for comment.