Video: Fox News Host Tucker Carlson Says Immigrants Have 'Plundered' America, Warns More Are Coming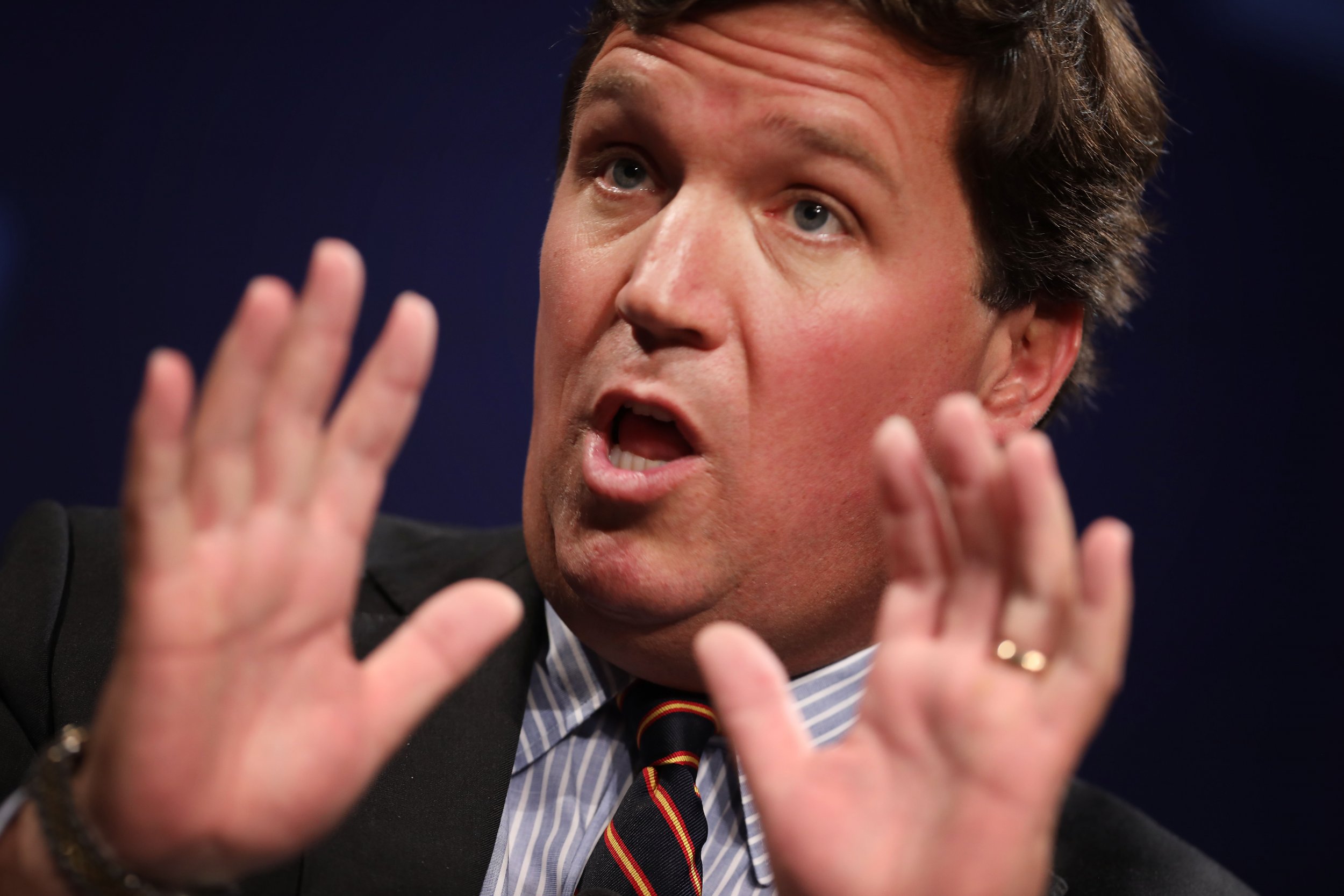 Fox News host Tucker Carlson accused immigrants of plundering American wealth and called the situation a disaster during the opening segment on his show Tuesday night.
Carlson said the immigration system is in "total collapse," citing reports that Border Patrol cannot detain all of the migrants picked up and are instead dropping them off at bus stations. He said President Donald Trump's border wall is the solution.
The controversial host has come under fire for his rhetoric around immigration previously, with critics accusing him of using the language of white nationalists. Advertisers recently started boycotting Carlson's show after he said immigrants make America "poorer and dirtier."
"It goes without saying that functioning societies don't operate like this. Countries that care about their own people enforce their own laws," Carlson said last night. "Our leaders are decadent and narcissistic, they care only about themselves. They will never defend our nation. That's obvious and the rest of the world knows it."
He continued: "The American pinata has been getting pummelled for decades and now it has finally come apart. Our national wealth is up for grabs by whomever gets here first—and they are coming. Over just the past year, 1% of the entire population of the nation of Guatemala has moved to the United States."
Carlson cited research by the Federation for American Immigration Reform (FAIR), a campaign group pushing to reduce immigration, that shows foreign-born workers are sending $150 billion in remittances to friends and family overseas.
He said the FAIR study "shows the scale on which the United States is being plundered every year… That's more than the GDP of 18 American states. Illegal aliens alone are remitting $28 billion a year.
"That's $28 billion leaving this country going abroad every year from people who don't have the legal right to work here in the first place but are, and are benefiting, of course, from all the extras.
"Free health care, free education, subsidized housing, food stamps. Who knows what else? The remittances are not taxed in the case of illegal immigrants working under the table. Their original earnings have never been taxed either. So this is a disaster."
During a Fox News town hall discussion on Sunday, Pete Buttigieg, the mayor of South Bend, Indiana, and a candidate in the Democratic Party's 2020 presidential primary, criticized Carlson and his network colleague Laura Ingraham.
Buttigieg was addressing those who criticized him for agreeing to appear on Fox News for the town hall because of its political bias. "I get where that's coming from, especially when you see what goes on with some opinion hosts on this network," he said.
"I mean, when you've got Tucker Carlson saying that immigrants make America dirty. When you've got Laura Ingraham comparing detention centers with children in cages to summer camps. Summer camps. There is a reason why anybody has to swallow hard and think twice before participating in this media ecosystem."
But he defended his decision to appear on Fox News, arguing that while some of the network's hosts weren't operating in "good faith," many of the viewers were, and should be able to hear the Democratic message.