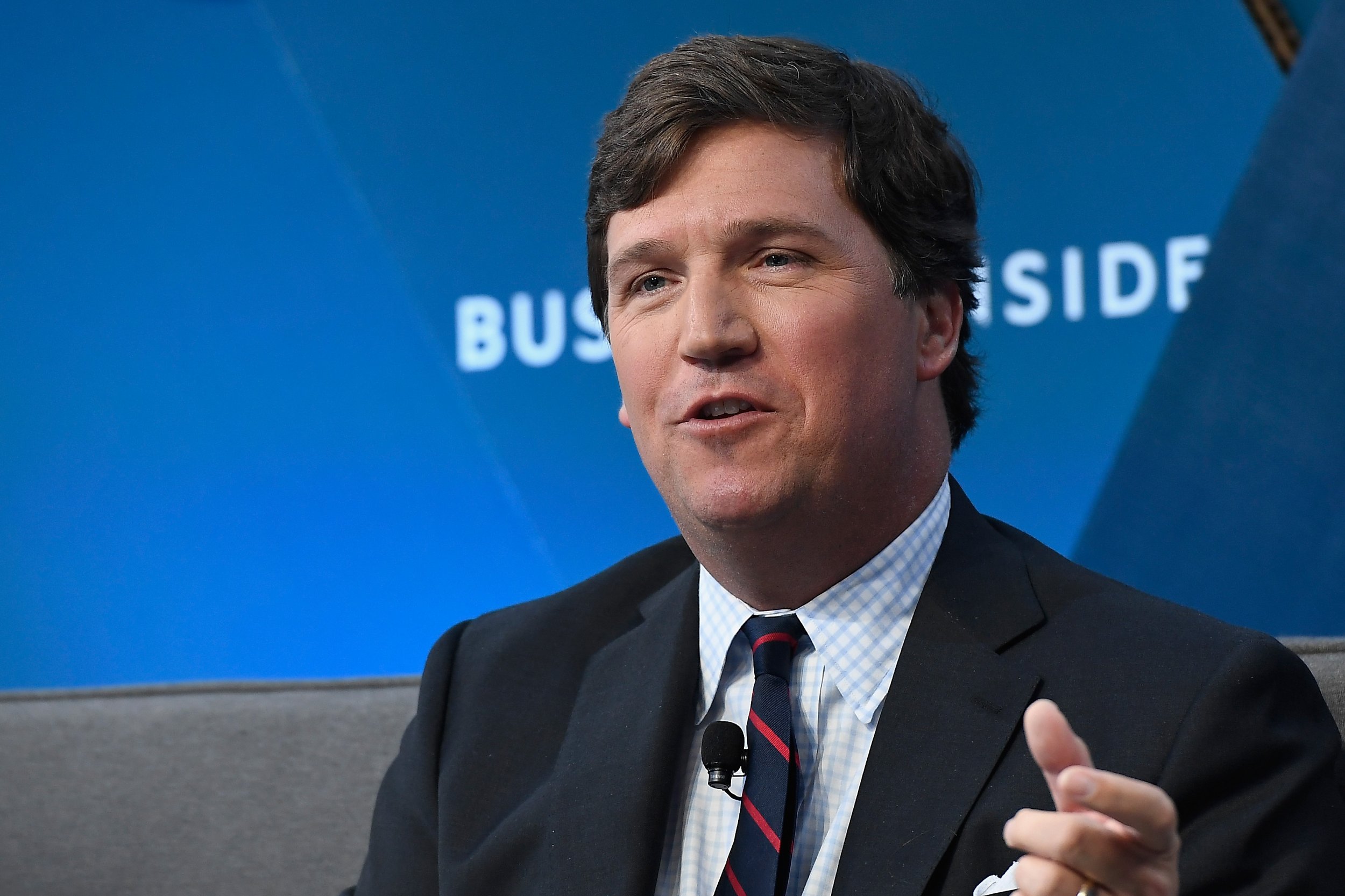 Fox News host Tucker Carlson said immigrants and migrants coming to the United States made the country "dirtier" and "poorer."
Speaking on his Fox News show Tucker Carlson Tonight, the host railed against the economics of immigration before pivoting to what he claimed was the attitude of leaders toward immigrants.
"Our leaders demand that you shut up and accept this," he said. "We have a moral obligation to admit the world's poor, they tell us, even if it makes our own country poorer, and dirtier, and more divided. Immigration is a form of atonement. Previous leaders of our country committed sins; we must pay for those sins by welcoming an endless chain of migrant caravans. That's the argument they make."
Carlson then railed against both Democrat Nancy Pelosi, who is set to be the next speaker of the House, and Paul Ryan, the outgoing speaker.
"Somehow the immigration-as-atonement idea has become the official position of virtually every guilty liberal in the United States," the Fox host said. "Our tech overlords, the ones always lecturing you, corporate America, Nancy Pelosi and Paul Ryan—they all believe this, and anyone who disagees with them is denounced as a bigot and fired."
Later, Carlson brought up reports that members of the highly publicized migrant caravan had asked for $50,000 to return home as a part of a letter that criticized U.S. intervention in Central America.
Carlson added:
"What is more predictable is how leaders of the caravan are starting to talk. Suddenly they sound like community college professors from Long Beach. Entitled, cut off from reality and highly aggressive. Yesterday a group of leaders of the caravan marched into the U.S. consulate in Mexico and demanded $50,000 for returning to their own countries. Huddled masses yearning to breathe free? Nope, cynical shakedown artists who have been watching too much CNN. No surprise there. When rich liberals tell you that America owes you a comfortable life, nobody should be shocked when you believe them."
While Carlson has spoken out against immigrants and immigration policy in the U.S. often, it's worth noting that a report released in October by the Hamilton Project at the centrist Brookings Institution showed that economic output grows with increased immigration, and that over the long run immigrants contribute positively to government funding, while immigrants' effects on wages for low-skilled, native-born Americans was likely minimal.