Fox News' Tucker Carlson: Trump Breaks Promises, Doesn't 'Understand The System' and Incapable of 'Sustained Focus'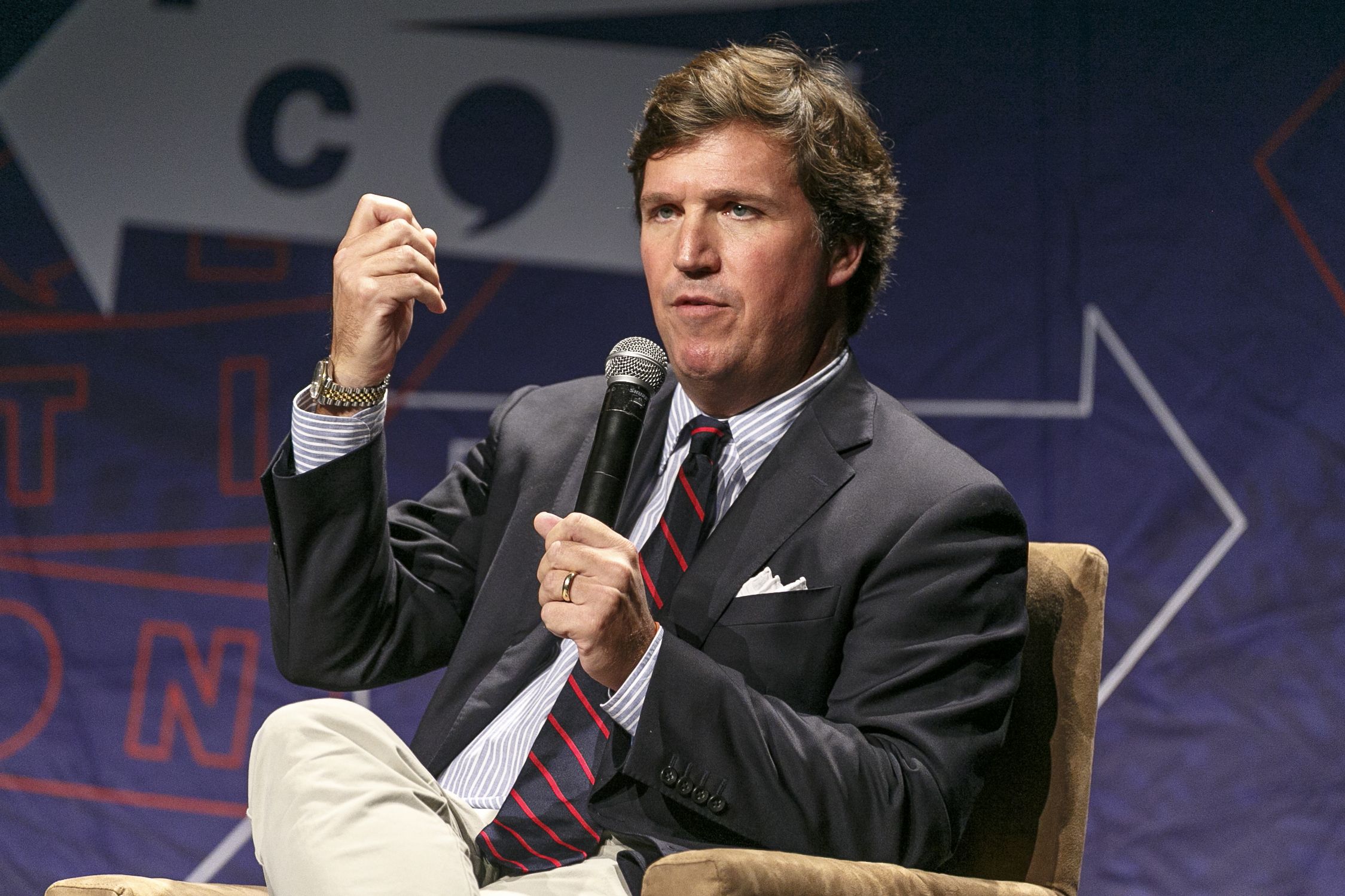 Fox News Host Tucker Carlson, who regularly praises Donald Trump on his show "Tucker Carlson Tonight," bashed the president in a rare interview with Swiss Publication Die Weltwoche.
On Tuesday, during an interview with Urs Gehriger, Die Weltwoche's editor, Tucker admitted that he "hates" when Trump boasts and unleashed a variety of insults criticizing the Commander-in-Chief.
"It's not my culture, I didn't grow up like that," he said, explaining his distaste for boasting.
After being asked whether be believed Trump has kept the promises he made during his campaign, Carlson responded: "No."
"His chief promises were that he would build the wall, defund planned parenthood, and repeal Obamacare, and he hasn't done any of those things," the notorious Fox News host continued, before attributing the reason to perhaps Trump's inability to keep focus.
"I don't think he's capable of sustained focus," he continued. "I don't think Congress is on his side. I don't think his own agencies support him."
When asked to elaborate, Carlson didn't hold back on his scathing remarks about the president, whom he publicly supports on a nightly basis.
"It's mostly his fault that he hasn't achieved those things," Carlson said, referring to the campaign promises he mentioned earlier. "[He] knows very little about the legislative process, hasn't learned anything, hasn't surrounded himself with people that can get it done, hasn't done all the things you need to do."
Carlson and other Fox News hosts, such as Sean Hannity and Jeanine Pirro, typically defend Trump on most of his decisions while rebuking the "liberal left" for what they see as unfair criticisms.
However, Carlson has on occasion deviated from his usual support for the president. Last year, the Fox News star said Trump's barrage of attacks on Jeff Sessions after he recused himself from the Russia probe was a "useless self-destructive act."