Fox News Urges Donald Trump to Pardon Roger Stone and Others From Russia Probe, Will President Obey?
In the wake of special counsel Robert Mueller's conclusion that the Trump campaign did not collude with the Russian government during the 2016 election, a Fox News host and guest urged the president to grant pardons for his longtime adviser Roger Stone and others caught in the Russia probe. Trump has not yet given a definitive answer on the controversial matter.
On Wednesday night, Fox News host Tucker Carlson and Republican strategist Michael Caputo demanded that Trump pardon Stone, his former national security adviser Michael Flynn, and former campaign foreign policy adviser George Papadopoulos.
Mueller charged Stone with obstruction, false statements and witness tampering related to the 2016 presidential campaign in January. Flynn pleaded guilty to lying to the FBI about his talks with a Russian ambassador and said he would cooperate in the Russia probe in December 2017. Papadololous pleaded guilty to lying to the FBI about his communications with Russians and other foreign nationals in October 2017.
"Pardon General Flynn. Pardon George Papadopoulos. And pardon Roger Stone right now, Mr. President," Caputo said.
"I agree! I agree!" Carlson chimed in.
"Do it right now. Do it right now on Twitter!" Caputo said. "That would blow some minds, wouldn't it?"
About 15 minutes later, in one-on-one interview with Trump, Fox News host Sean Hannity asked if he would consider pardoning Flynn. The president did not give a firm answer.
"When you mention General Flynn, he was a man who had an incredible record in the military," Trump said. "You see what happened to him. The FBI said he wasn't lying, as I understand it, and the Mueller group said he was lying."
Trump continued: "You know what he's gone through, and what so many others have gone through. I could name names that would just go on for your entire show. It's a very, very sad thing. I don't want to talk about pardons now. But I can say, it's so sad on so many levels."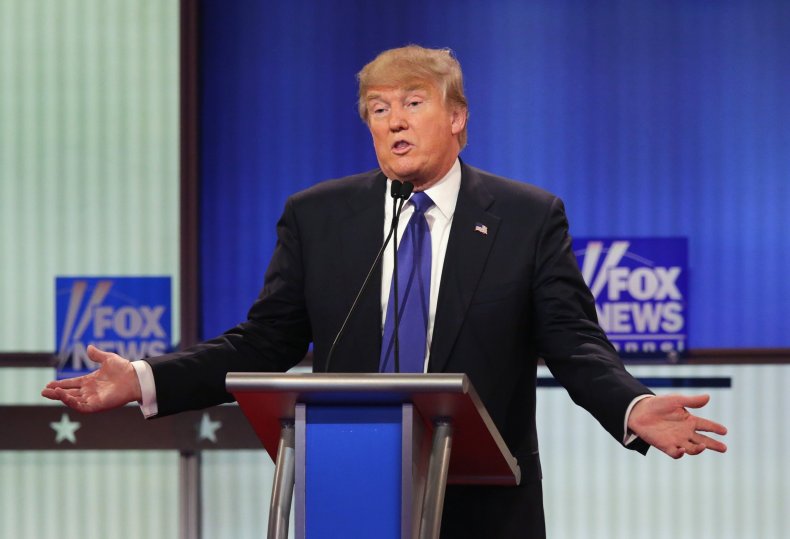 Trump's lawyer Rudy Giuliani on Tuesday told the New York Daily News the president would not issue pardons.
"No one should expect a pardon," Giuliani said, adding that Trump "is not focused on that and it's not going to happen."
Giuliani's answer changed from last June, when a federal judge ordered former Trump campaign chairman Paul Manafort—now sentenced to nearly eight years in prison—to wait for his trial in jail.
"When the whole thing is over, things might get cleaned up with some presidential pardons," Giuliani said at the time.
Fox News Urges Donald Trump to Pardon Roger Stone and Others From Russia Probe, Will President Obey? | U.S.