Fox News' Andrew Napolitano Says William Barr Guilty of a 'Foolish Attempt to Sanitize the Mueller Report'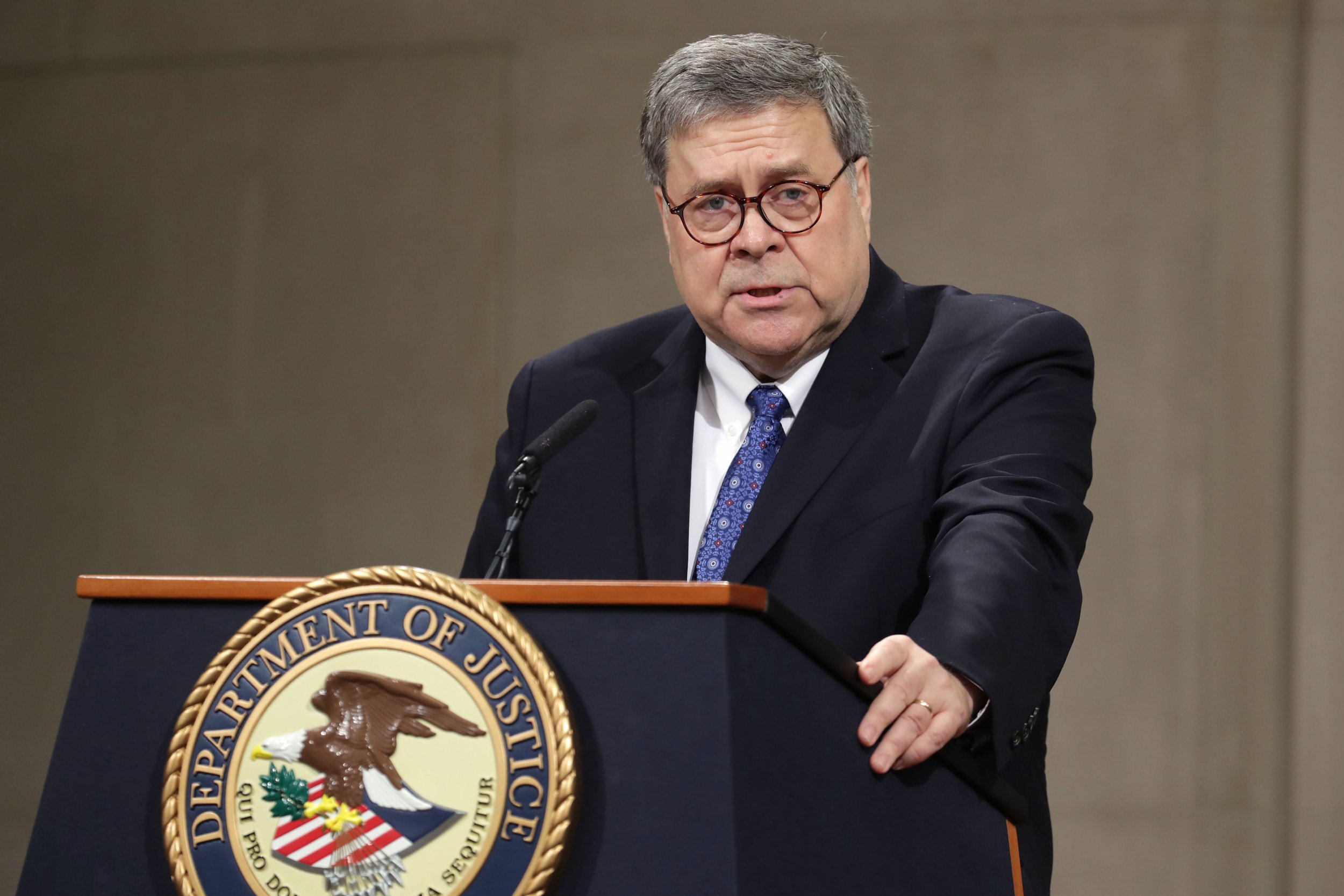 Furthering the criticism of Attorney General William Barr's handling of special counsel Robert Mueller's investigation, Fox News' senior judicial analyst Andrew Napolitano wrote Thursday that Barr had been "guilty of a foolish attempt to sanitize" the report.
Barr has come under fire, including from Mueller himself, for a four-page letter summarizing the conclusions of the report into Russia's interference in the 2016 election, alleged conspiracy with the Trump campaign and alleged obstruction of justice by President Donald Trump. The summary relayed that Mueller had not found sufficient evidence for a conspiracy charge and that he had made no judgment on the issue of obstruction. Barr, however, wrote that he did not see sufficient evidence to charge the president.
Mueller subsequently sent Barr a letter stating that the conclusions "did not fully capture the context, nature, and substance" of his work. Mueller identified 10 possible cases of obstruction of justice.
"It is clear that Barr's four-page letter, about which Mueller complained to Barr and some of Mueller's team complained to the media, was a foolish attempt to sanitize the Mueller report," Napolitano, a former judge to the Superior Court of New Jersey, wrote Thursday. "It was misleading, disingenuous and deceptive. Also, because Barr knew that all or nearly all of the Mueller report would soon enter the public domain, it was dumb and insulting."
Barr was cited for contempt of Congress by the House Judiciary Committee on Wednesday after President Trump asserted executive privilege over the full Mueller report and its underlying evidence. Democrats and the Trump administration remain locked in a battle to obtain the unredacted version of the report.
House Judiciary Committee Chairman Jerry Nadler said that the country was now in a "constitutional crisis," a bold statement later backed up by House Speaker Nancy Pelosi. Escalating the fight on Friday, Nadler said that Mueller would no longer testify before his committee next week as he'd hoped. Negotiations were still ongoing with Mueller and the Justice Department, Nadler said, but he threatened to issue a subpoena if necessary.
Barr, meanwhile, has also been scrutinized over testimony he gave in April when he said he was unaware of whether Mueller disagreed with his conclusion over an obstruction charge. Barr also stated he did not know what media reports were referencing when detailing members of Mueller's team being frustrated with the attorney general's memo. By that point, Barr had received a letter from Mueller and also spoken to the special counsel on the phone.
"Was Barr's testimony before Congress deceptive?" Napolitano wrote. "In a word: Yes."