Fox Orders Script for Dance Drama From Misty Copeland and Tracy Oliver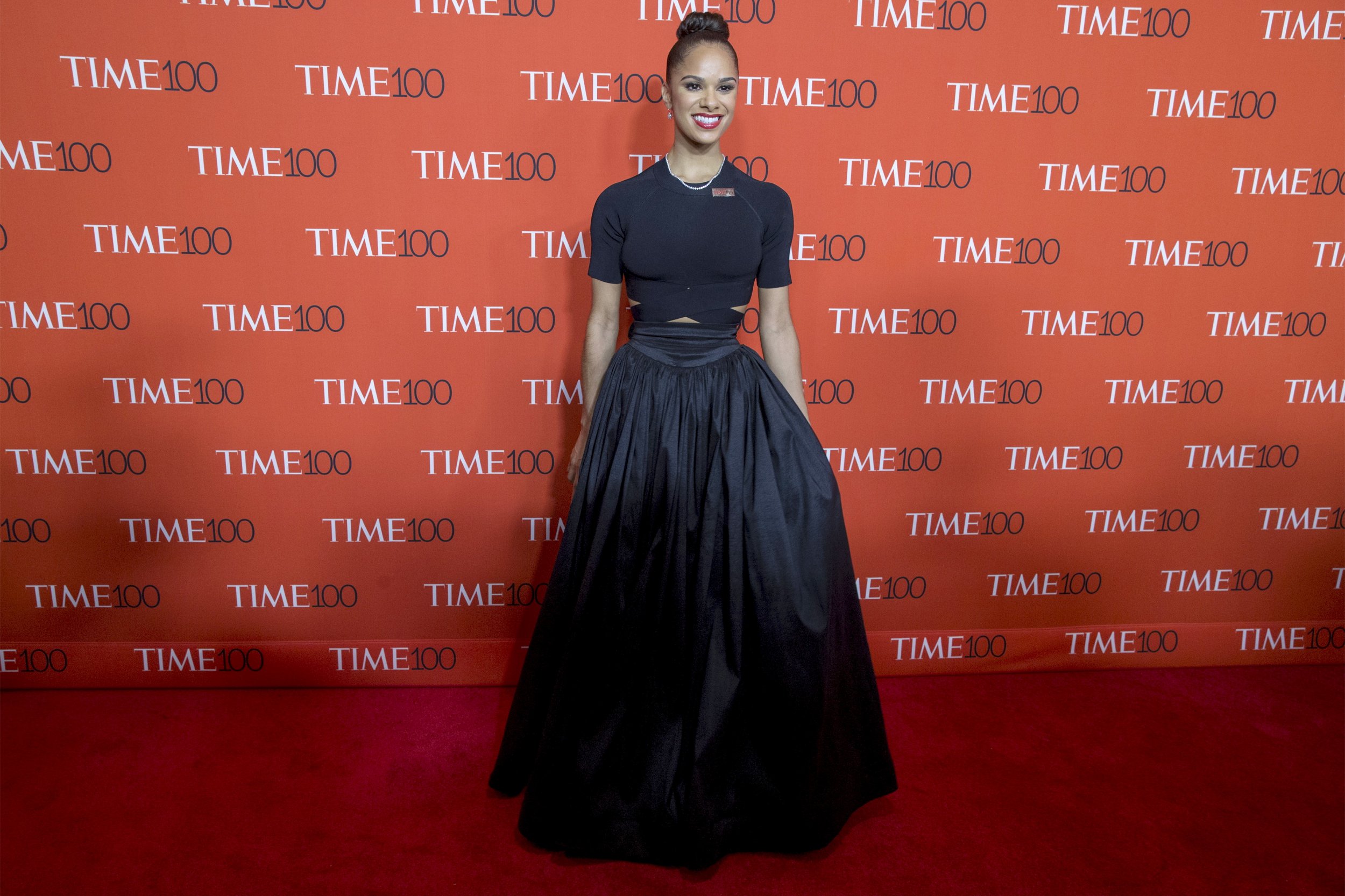 Fox has ordered a script for a new dance show from Misty Copeland and Tracy Oliver. The one-hour drama "follows a group of young, aspiring dancers as they fiercely compete for places" in a top ballet company, a spokesperson for Fox wrote in an email, confirming the news initially reported by Deadline.
Oliver, a writer, producer and actress who worked on the Web series The Misadventures of Awkward Black Girl, approached Copeland with the hopes of working together after reading about her. In June, Copeland became the first African-American woman to be named a principal dancer with American Ballet Theatre. The two women will collaborate and serve as executive producers along with Copeland's publicist Gilda Squire and Principato Young's Brian Dobbins, Peter Principato and Paul Young.
Though Deadline and others originally reported that the series would be "partially based on Copeland's life story," the Fox spokesperson said this was not the case. New Line optioned Copeland's autobiography Life in Motion: An Unlikely Ballerina in 2014.
The news comes soon after the release of A Ballerina's Tale, a documentary about Copeland, and appearances by the ballerina on The Late Show With Stephen Colbert and Jimmy Kimmel Live!
Dance series on the American small screen tend to come with the trappings of competition and reality television, from So You Think You Can Dance to Dancing With the Stars and America's Best Dance Crew to Dance Moms. In 2012, Breaking Pointe took a more serious documentary bent by following the dancers of Ballet West, a professional company based in Salt Lake City, while Bunheads by Gilmore Girls creator Amy Sherman-Palladino brought ballet into the scripted format it rarely broaches on TV. Bunheads was canceled after one season and Breaking Pointe after two.
But scripted shows set in the dance world might soon become more common. News of Copeland and Oliver's collaboration comes less than three weeks before the premiere of a highly anticipated new ballet drama. The first episode of Flesh and Bone—starring former American Ballet Theatre soloist and Center Stage actor Sascha Radetsky, former ABT principal Irina Dvorovenko, House of Cards's Ben Daniels and Sarah Hay of the Semperoper Ballet in Dresden in the leading role—plays on Starz on November 8.
A script order, however, does not ensure that a show will make it to television. Once it lands, the studio will decide whether or not to order a pilot and then if it will order a full season.