Fox Reporter Hits Back After Trump Calls for Her Firing Over Atlantic Story
Jennifer Griffin, the National Security Correspondent for Fox News, said Saturday that she stands by her reporting in independently confirming allegations published this week in The Atlantic.
Appearing on Cavuto Live Saturday morning, Griffin spoke out against the White House calling for her firing over her reports confirming some of the details in The Atlantic's article "Trump: Americans Who Died in War are 'Losers' and 'Suckers,'" which cited anonymous sources.
"My sources include two senior former Trump administration officials who were on the trip to France where these remarks allegedly were made. They confirmed key parts of the Atlantic article and certainly described a pattern of behavior by the president in describing war veterans and wounded warriors that coincides with the description in the Atlantic article," Griffin told host Neil Cavuto.
"As always, you know, Neil, Deep Throat was an unnamed source. It didn't make what he said untrue. My sources are not anonymous to me, and I doubt they are anonymous to the president," Griffin added, referring to the code name given to the whistleblower in the administration of President Richard Nixon. Deep Throat was later identified as Mark Felt, the 2nd Associate Director of the FBI under Nixon.
Griffin pointed out that she understands why some sources would want to remain anonymous when giving information about Trump, while admitting it would be better to have named sources.
"You can see how people get destroyed when they get crosswise with the president when they come out. And so people are reluctant. They've seen the way the language that's used to describe people, and the way Twitter has been weaponized against them. I think they just don't feel they need that kind of grief right now," she said.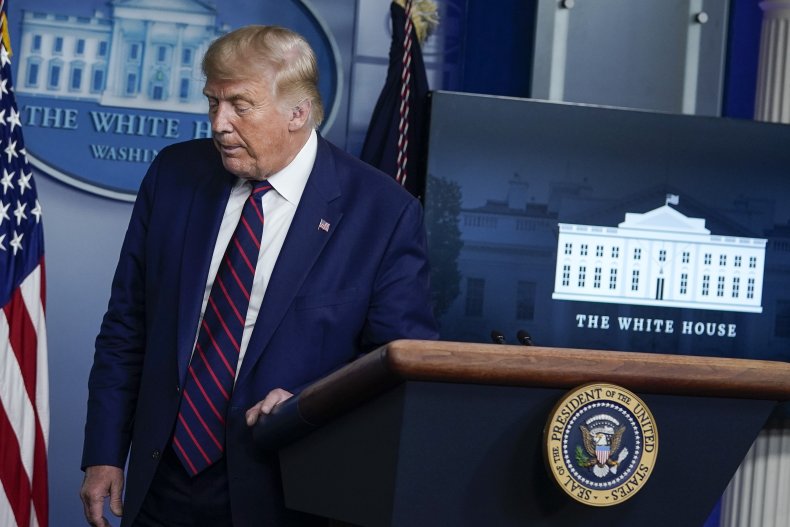 Griffin was able to find sources corroborating the claims in The Atlantic piece, adding that sources told her Trump said that the Vietnam War was "a stupid war" and that "anyone who went was a sucker."
She also confirmed with her sources the statements that Trump did not want to visit the Aisne-Marne Cemetery. Trump said that he wanted to go, but the helicopter couldn't fly there due to the rain and fog. Instead, Griffin's source describes the rain that day as "a drizzle."
Griffin initially posted her confirmations in a Twitter thread, before appearing on Bret Baier's show to speak about the story. In response, Trump shared a story from the right-wing outlet Breitbart, "Jennifer Griffin of Fox News Did Not Confirm 'Most Salacious' Part of Atlantic Story."
"All refuted by many witnesses. Jennifer Griffin should be fired for this kind of reporting. Never even called us for comment. @FoxNews is gone!" Trump tweeted.
The "most salacious" part that Griffin could not confirm was the claim that Trump referred to the American war veterans buried in France as "losers" and "suckers."
The president maintains that The Atlantic story is false, calling the outlet a "never-Trumper magazine."
"The magazine in question is a never-Trumper magazine, probably doing badly. I know nothing about it. I don't read it; I just heard about it now—about this story. But it's a total never-Trumper magazine and other people that are trying to influence the outcome of a presidential election. And you know what? People are too smart for it. And somebody has to make a stand. This fake press is a disgrace," Trump said.
Newsweek reached out to the White House for comment.