Video: Fox Host Sean Hannity Says Mueller Testifying Is 'Harassing the Office of the President'
Fox News host Sean Hannity has reacted angrily to the news that former special counsel Robert Mueller will testify in front of Congress next month, claiming that continued investigation of crimes allegedly committed by President Donald Trump constitutes harassment.
Speaking on Tuesday night, Hannity—a long-time ally of the president who has appeared at his campaign events—said Democrats on the House Judiciary Committee and House Intelligence Committee had abused their power by subpoenaing the former FBI director to testify publicly on his almost two-year investigation.
"They're harassing and abusing their power, they're harassing the office of the president," Hannity said. "This isn't oversight, this is now try-to-harass-the-president time," he added.
A joint statement released by House Judiciary Chairman Jerry Nadler and House Intelligence Chairman Adam Schiff explained the decision to subpoena Mueller, which has set up two landmark sessions which threaten to expose embarrassing information about the Trump White House and reinvigorate those pushing for impeachment proceedings.
"Americans have demanded to hear directly from the special counsel so they can understand what he and his team examined, uncovered, and determined about Russia's attack on our democracy, the Trump campaign's acceptance and use of that help, and President Trump and his associates' obstruction of the investigation into that attack," the statement read.
Mueller's findings were sent to the Department of Justice in March, but Attorney General William Barr delayed their full release, instead issuing a misleading summary of the investigation. He has since been accused of abusing his position to protect Trump and painting Mueller's findings as less significant than they were.
Barr's cover allowed Trump to falsely claim "total exoneration" of alleged collusion between his campaign and Russia, plus accusations that he obstructed justice by intentionally hampering investigations into his conduct.
In a press conference in May, Mueller clarified that his probe had not cleared Trump of wrongdoing, and that filing criminal charges against the president was never an option under current DOJ guidelines, regardless of whether or not crimes were committed.
Nonetheless, Trump and his allies have been bullish in their dismissal of the investigation as a hoax, despite the fact that it produced indictments for 34 individuals and three Russian businesses. These led to seven guilty pleas and four people sentenced to prison.
Hannity argued that Mueller's testimony would simply feature him repeating information already made public in his report, suggesting the appearances are "not going to go well for him at all." Fox News correspondent-at-large Geraldo Rivera agreed, and claimed that Nadler and Schiff were bringing Mueller back into the limelight purely to attract attention for themselves.
Trump himself, meanwhile, took to Twitter to respond to the news, simply declaring: "Presidential Harassment!" It is not clear whether he took this allegation directly from Hannity's comments.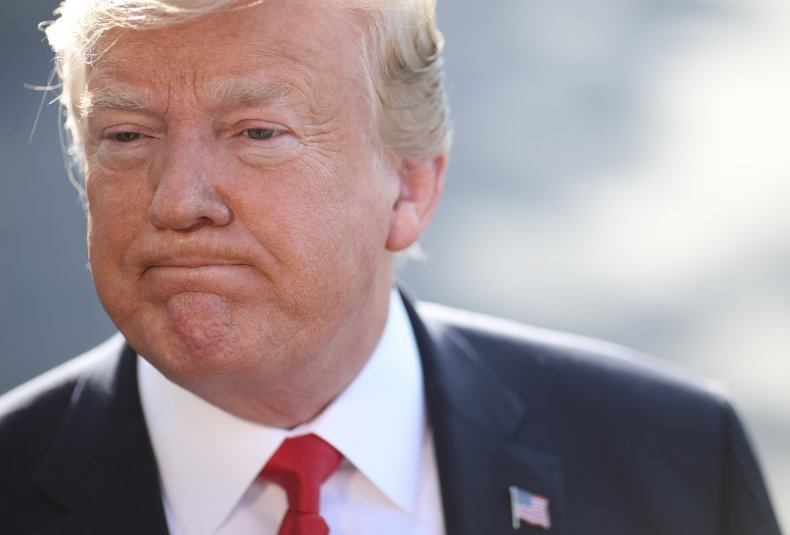 Video: Fox Host Sean Hannity Says Mueller Testifying Is 'Harassing the Office of the President' | Politics