Fox Sports VP Talks How Picking TV Schedule is 'the Greatest Game of Fantasy Football'
The college football season is upon us, conjuring images of crisp, autumn leaves and stadiums filled with rowdy students. While most viewers settle down with a beer and some snacks to watch their favorite schools, Derek Crocker takes diligent notes on every single game.
Crocker is the Vice President of College Sports at Fox Sports. His job is to pick from dozens of games the ones that Fox Sports airs, a mix of year-long planning and week-to-week decisionmaking. "A typical analogy I give is that it's the greatest game of fantasy football you've ever played," Crocker told Newsweek.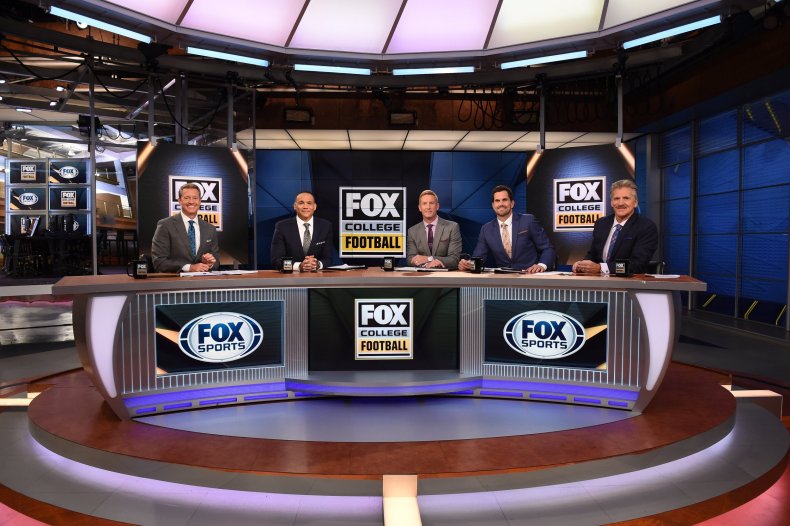 Like a fantasy football league, Crocker participates in a draft right after the National Championship game at the beginning of the year. But Crocker isn't competing with friends to draft players. He's competing against other networks to secure time slots. While he doesn't even know what teams will be playing when when he drafts time slots, he does know when the most viewers typically tune in.
Once the draft has concluded (typically around June) and each network has a set schedule, it falls on Crocker to actually pick which games make it to TV each week. While there are some guidelines, such as rules that dictate how often teams from specific conferences can play in prime time, games are typically determined by what stories emerge over the season.
"You're always looking for the storylines, that's what draws viewers," said Crocker. "Whether that's the ranking, a key player for a Heisman race, or something else that will make a viewer turn in." Crocker knows that historic rivalries can provide a baseline for what ratings to expect, but says he uses a number of different tools, along with watching as many games as possible. "We look at Nielsen ratings, historical numbers to look back on, number-crunching and analysis," he said.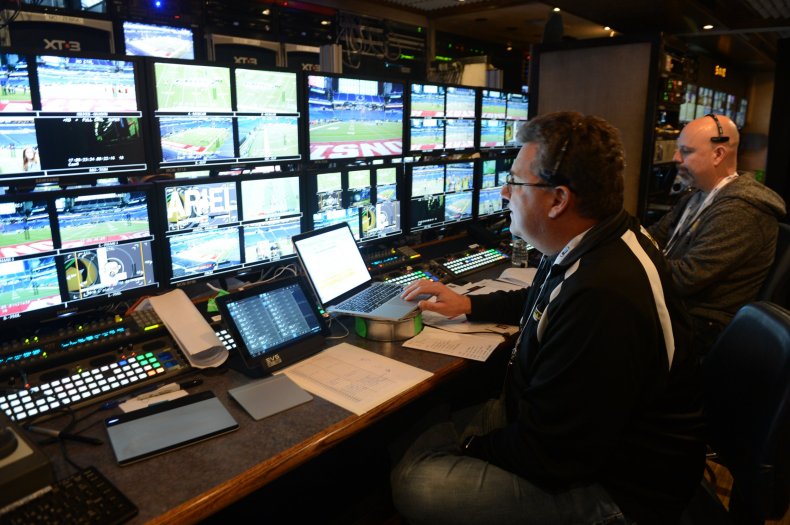 Crocker can't rely on tried-but-true rivalries all the time. It's possible one team's season could crumble by the time the game comes around later in the year. This explains why at the beginning of the season, Week 3 games typically are listed with a TBA start time. It also explains why some games aren't announced until a week in advance.
Because he's chasing the ratings instead of cheering on a favorite team, Crocker says watching football with him can be a little frustrating for others. "Every week I'm rooting for a different team," he said. "You're thinking two weeks ahead of time, so one week you may want one team to win, then the next you hope they lose because you didn't pick them."
Crocker says that ultimately, the team at Fox Sports are simply big college football fans. He uses his position to create what he thinks everyone wants to watch, including himself. "We're all sports fans at heart, so you want to think if you're a viewer, when would be the best time slot for each individual game," he said.