Despite what one of his attorneys might claim, President Donald Trump is not "above the law" and can be indicted for a crime or hit with a subpoena, according to a Fox News senior judicial analyst on Thursday.
Related: Trump Can Prep for Mueller Interview After Playing Golf, Giuliani Says
Judge Andrew Napolitano cited one case in particular, United States vs. Nixon, as the precedent in determining why a president can be charged with a crime despite his status and duties as head of the executive branch.
Napolitano also pointed to the investigation of former President Bill Clinton by then independent counsel Ken Starr in the 1990s.
"Look, the president is not above the law. He can be indicted like anyone. How do we know that? Because Ken Starr waved a sample indictment in front of Bill Clinton and said, 'We're gonna present this to the grand jury,'" Napolitano told Fox Business. "And instead of that, Bill Clinton pleaded guilty to an information. An information is basically an indictment to which the defendant agrees; therefore you bypass the grand jury. Same thing happened with General [Michael] Flynn, George Papadopoulos and the others who pleaded guilty in the present case."
Napolitano's comments followed several recent claims by one of Trump's personal attorneys, former New York City Mayor Rudy Giuliani, that the president could not be indicted or subpoenaed. Napolitano asserted that Giuliani, also a former federal prosecutor, knows that Trump could, like any other citizen, face either predicament.
Napolitano continued: "I don't know what Bob Mueller said to the mayor. I give the mayor the benefit of the doubt. But the law is there. The president can be indicted and the president can be subpoenaed, and I suggest to you the mayor knows that."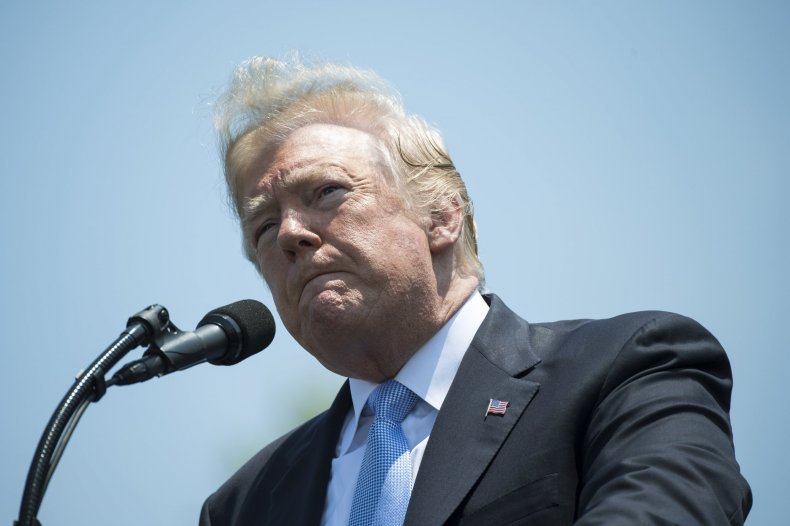 Even if Giuliani privately believes that to be the case, he claimed otherwise Wednesday and told The New York Times that special counsel Robert Mueller's team appeared confused as to whether or not they could, or even would, indict Trump. He added that another of Trump's personal lawyers, Jay Sekulow, was contacted by Mueller's team and informed they would not indict Trump per Department of Justice (DOJ) regulations.
"When I met with Mueller's team, they seemed to be in a little bit of confusion about whether they could indict," Giuliani said. "We said, 'It's pretty clear that you have to follow DOJ policy.'"
Giuliani continued, "They can't indict. They can't indict. Because if they did, it would be dismissed quickly. There's no precedent for a president being indicted."