Migrant Caravan: Fox News Uses 'Non-White People' To Scare White People To Vote for Republicans, MSNBC Host Says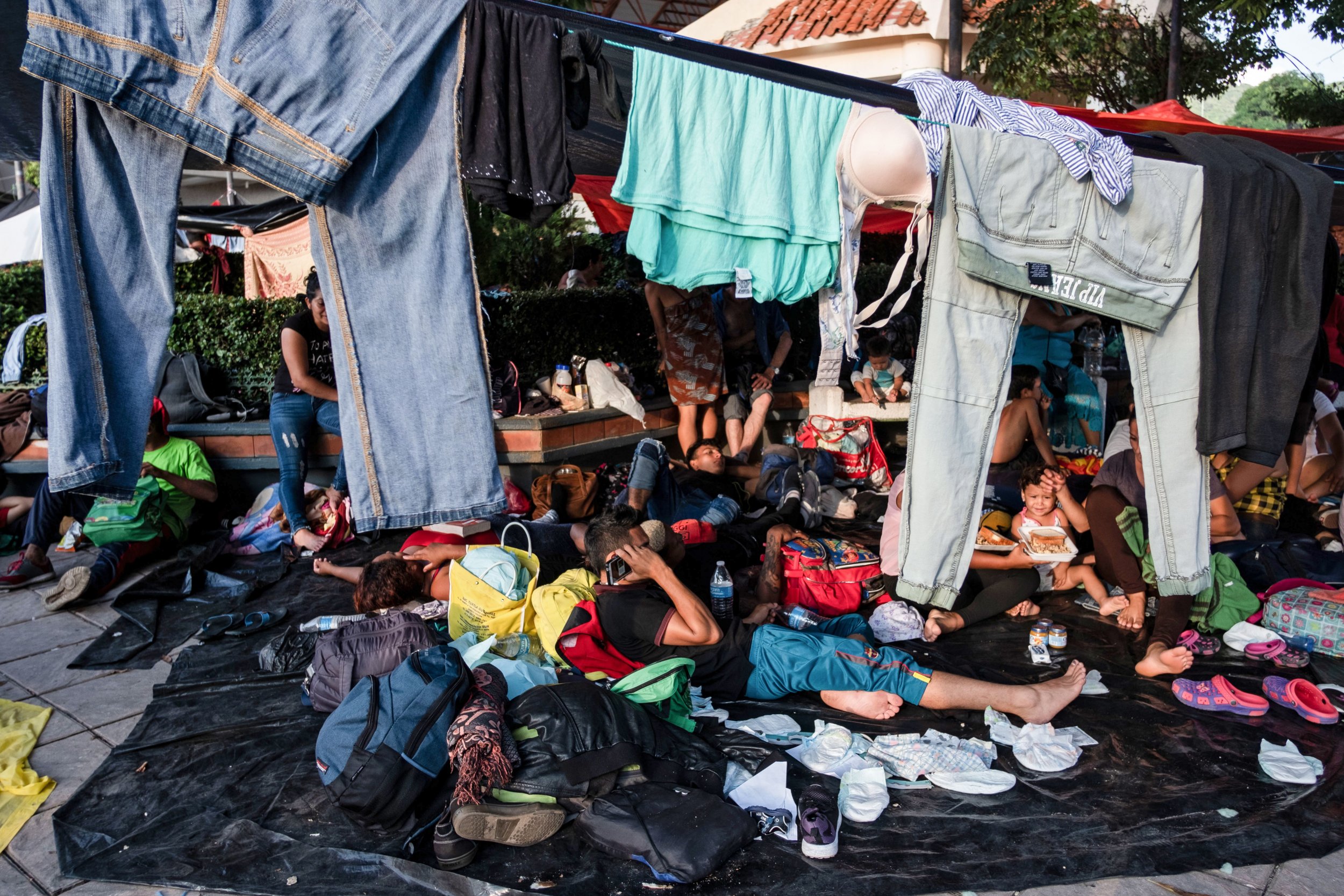 Morning Joe host Joe Scarborough blasted Fox News for its coverage of the 7,000 migrants walking toward the U.S., saying the channel is stoking fear of non-white people to win the midterm elections.
"This caravan that Donald Trump keeps talking about, that Fox News keeps talking about, that people on the right keep talking about, is some last ditch desperate, sad, pathetic effort to use non-white people to try to scare white people into voting for Republicans," Scarborough said.
Media outlets across the ideological spectrum have provided extensive coverage of the migrant caravan, which originated in Honduras on October 12. The asylum seekers were approximately 80 miles away from the Mexico-Guatemala border on Thursday, CNN reported.
Scarborough said conservatives are creating a spectacle, even though the migrants still have to travel through almost all of Mexico before arriving at the U.S. border. The caravan is "over 1,000 miles away. It's not going to be here for at least a month."
The Trump administration is expected to send 800 more troops to the U.S.-Mexico border, the Associated Press reported. About 2,000 National Guard members are already stationed along southern national boundary.
Scarborough criticized the decision to deploy military personnel, sarcastically quipping "we are sending troops to the border because of this urgent national emergency."
He also said there was a contrast in the way Homeland Security Secretary Kristjen Nielsen was responding to the migrants and how she reacted to the ongoing threat of explosive devices being sent to prominent Democratic figures.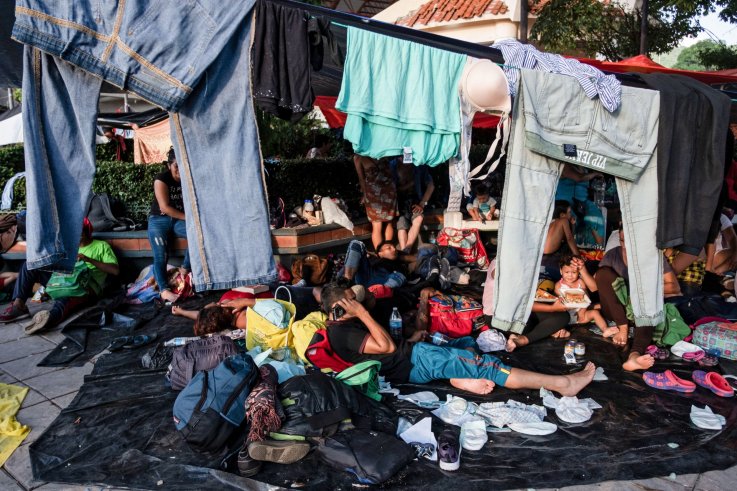 Fox News conducted an interview about the migrants with Nielsen on Thursday.
"Did you see yesterday that the head of the Department of Homeland Security wasn't concerned about public officials getting pipe bombs? She instead went down, and it was sort of this Top Gun moment, where went down to the border to talk about the urgency of this migrant crisis," Scarborough said.
The president has claimed without evidence that the migrants marching toward the U.S.-Mexico border received money for their journey. Trump has asserted that the presence of the migrants at the U.S. border could influence the election.
Florida Representative Matt Gaetz also spread false claims about the migrants, questioning whether billionaire George Soros, a frequent subject of right-wing conspiracy theories and anti-Semitic slurs, funded the caravan.
Texas Representative Louie Gohmert similarly referenced funding for the migrants, saying "I can't help but think that the Democrats, perhaps Soros, others, may be funding this, thinking it's going to help them," MediaMatters reported.
Fox News has also peddled the unsupported claim that the migrants are being used as a political wedge to help Democrats in the upcoming elections. Hosts and guests have raised concerns about the identities of the migrants, described them as a national security risk and said we need to vet them.
One guest on The Ingraham Angle said, "These individuals are not immigrants. These are people that are invading our country," while on Justice with Judge Jeanine host Jeanine Pirro described them as a "mob."
The claims align with rhetoric the president has used to describe migrants. But human rights organization Washington Office on Latin America, among others, has noted that severe insecurity, political corruption, domestic violence and a lack of economic opportunity are major drivers of immigration from Central America to the U.S.
Migrant Caravan: Fox News Uses 'Non-White People' To Scare White People To Vote for Republicans, MSNBC Host Says | U.S.