Fox Host Calls for War Against 'Deep State' and 'Upper Levels' of FBI and Justice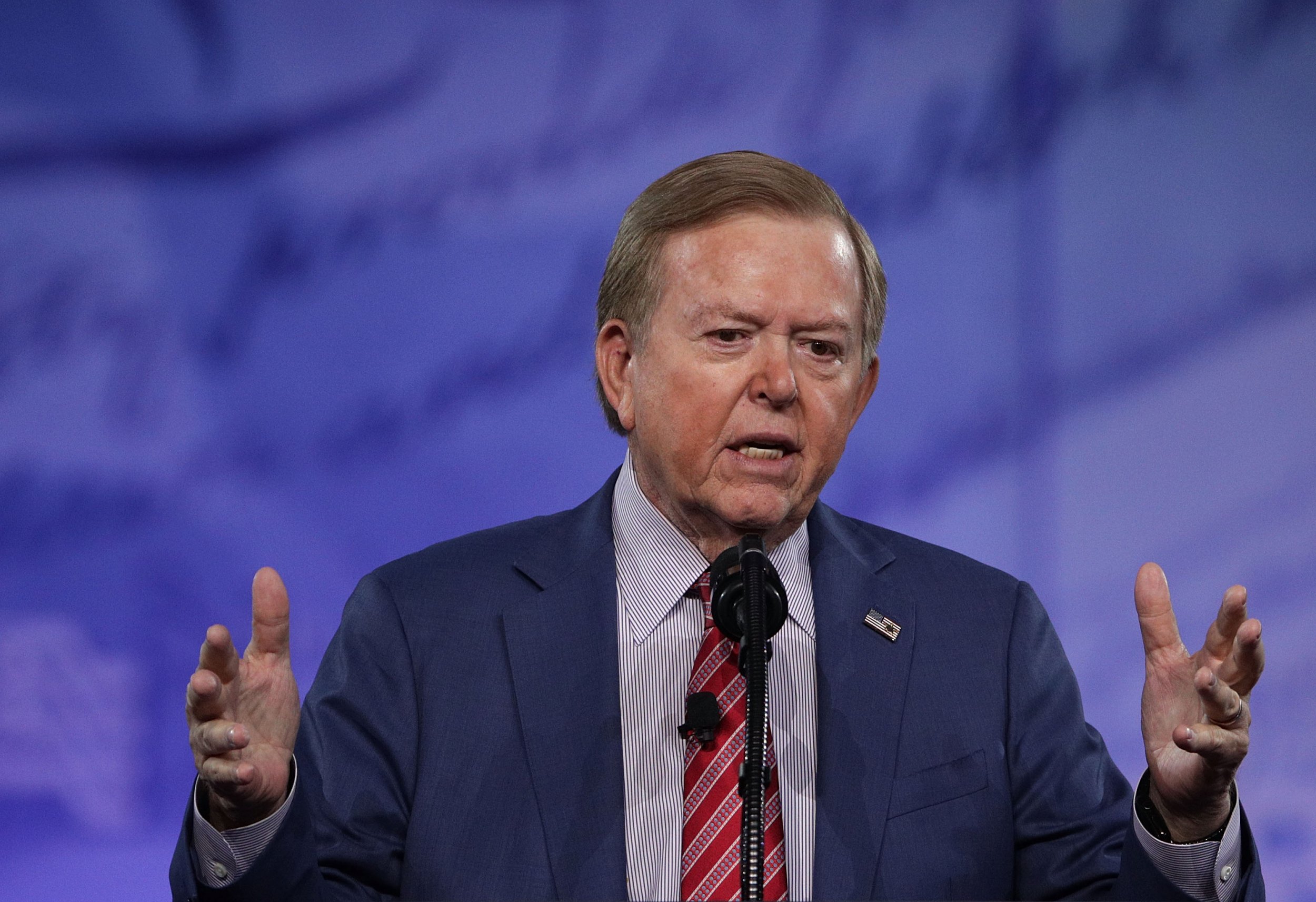 Fox Business anchor Lou Dobbs suggested an outright "war" against the "deep state" and cleaning up the "rot" in the top echelon of the FBI and Justice Department may be necessary over what he called active work to destroy President Donald Trump's administration.
"Good evening, everybody," Dobbs said at the top of his Tuesday-night broadcast. "It may be time to declare war outright against the deep state and clear out the rot in the upper levels of the FBI and the Justice Department. Yes, I said 'the rot.'"
Dobbs referred to recent reports of five months' worth of missing text messages exchanged between two FBI officials, investigator Peter Strzok and attorney Lisa Page, and the claims of Republican lawmakers about a "secret society" within the FBI focused on taking down Trump.
"The FBI and the DOJ have broken the public trust by destroying evidence, defying oversight and actively trying to bring down the Trump presidency," he said. "Tonight, there are new concerns that anti-Trump FBI officials formed even a secret society at the FBI to subvert the president after his election. That's according to two Republican lawmakers who have seen some of the thousands of texts between the FBI's Peter Strzok and Lisa Page."
The former CNN host's call to action and reference to the so-called deep state—a term applied to longtime government employees working toward a particular agenda—has been a similar accusation tossed at the FBI and Justice Department by Fox News anchor Sean Hannity.
The law enforcement agencies have faced intense pressure and attacks from Republicans and the president over allegations of bias against the Trump administration.
House Intelligence Committee Chairman Representative Devin Nunes (R-Calif.) reportedly helped draft a four-page memo that alleges supposed abuses by the FBI and Justice Department's use of the Foreign Intelligence Surveillance Act. And Trump may allow Nunes to release the memo to the public, according to CNN, though the White House stated there would be a review and that a decision had not been made yet.
President Trump has also called out the "Deep State Justice Dept" on Twitter for failing to investigate or "act" against former Hillary Clinton aide Huma Abedin and former FBI Director James Comey.
"Crooked Hillary Clinton's top aid, Huma Abedin, has been accused of disregarding basic security protocols. She put Classified Passwords into the hands of foreign agents. Remember sailors pictures on submarine? Jail! Deep State Justice Dept must finally act? Also on Comey & others," Trump tweeted January 2.