Fox's Lou Dobbs Calls Trump's Pelosi Letter 'Elegant,' Guest Says It's the 'Gettysburg Address of Smear Job False Accusations'
Tonight on the Fox Business Network program Lou Dobbs Tonight, host Dobbs spoke glowingly of the letter President Donald Trump wrote to Speaker of the House Nancy Pelosi concerning the impending impeachment proceedings against him.
"The president today wrote a beautiful letter," Dobbs said. "A terrific letter to Nancy Pelosi which she responded to by saying it was 'ridiculous.' 'Sick.'"
"In point of fact," Dobbs continued, "it was elegant, it was comprehensive and it put her and the radical Dems who have attacked this president mercilessly for over three years precisely where they should be, and that is in the focus of history for decades to come."
"You have cheapened the importance of the very ugly word, impeachment!" Trump wrote.
Pelosi had no immediate response to the letter. "I don't have a reaction," Pelosi told CNN. "It's ridiculous. I mean, I haven't fully read it. We've been working. I've seen the essence of it. It's really sick."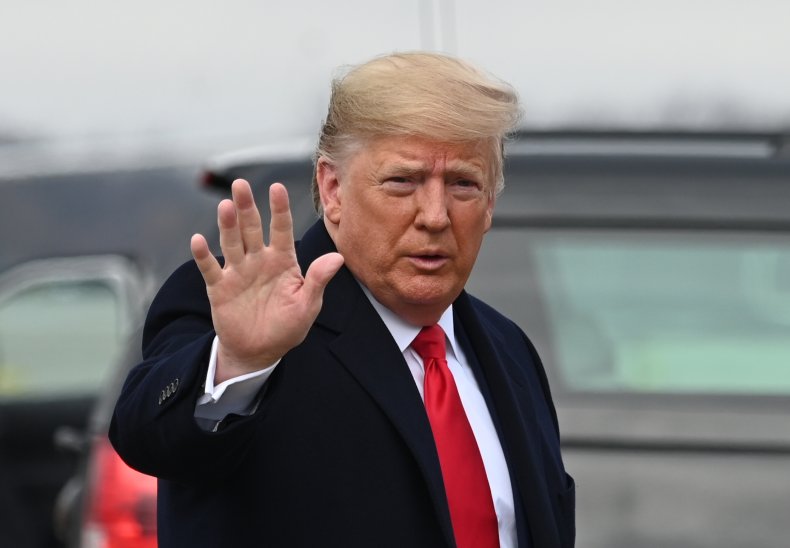 Speaking to his guests, Dobbs slammed Pelosi for her reaction to Trump's letter. Dobbs said Trump gave Pelosi "an opportunity, an off-ramp if you will, at the conclusion of that letter."
"And then she responds with a comment to a reporter with others present saying it was a ridiculous letter," Dobbs continued. "That's her response, and the ignorance is institutionalized amongst the party of hate now obviously."
"Yeah, everybody should go read that letter," WOR radio host Mark Simone replied. "It is a masterpiece. It is the Gettysburg address of smear job false accusations. What a response. It's a historical document."
"Everyone, you included, knows what is really happening," said Trump in the six-page-long letter, which declares Trump's innocence while attacking both Pelosi and the Democratic party.
"Your chosen candidate lost the election in 2016, in an Electoral College landslide (306-227), and you and your party have never recovered from this defeat," continued the president. "You have developed a full-fledged case of what many in the media call Trump Derangement Syndrome and sadly, you will never get over it! You are unwilling and unable to accept the verdict issued at the ballot box during the great Election of 2016. So you have spent three straight years attempting to overturn the will of the American people and nullify their votes. You view democracy as your enemy!"
"There is nothing I would rather do than stop referring to your party as the Do-Nothing Democrats," Trump wrote. "Unfortunately, I don't know that you will ever give me a chance to do so."
"One hundred years from now, when people look back at this affair," Trump wrote in closing, "I want them to understand it, and learn from it, so that it can never happen to another President again."
Updated 12/18/2019 3:48 p.m. EST: This article has been updated to reflect that Lou Dobbs is a host on Fox Business Network, not Fox News as previously reported.