Fracking: For Gavin Newsom to Be a California Climate Hero, He'll Have to Fight the Oil and Gas Industry, Unlike Jerry Brown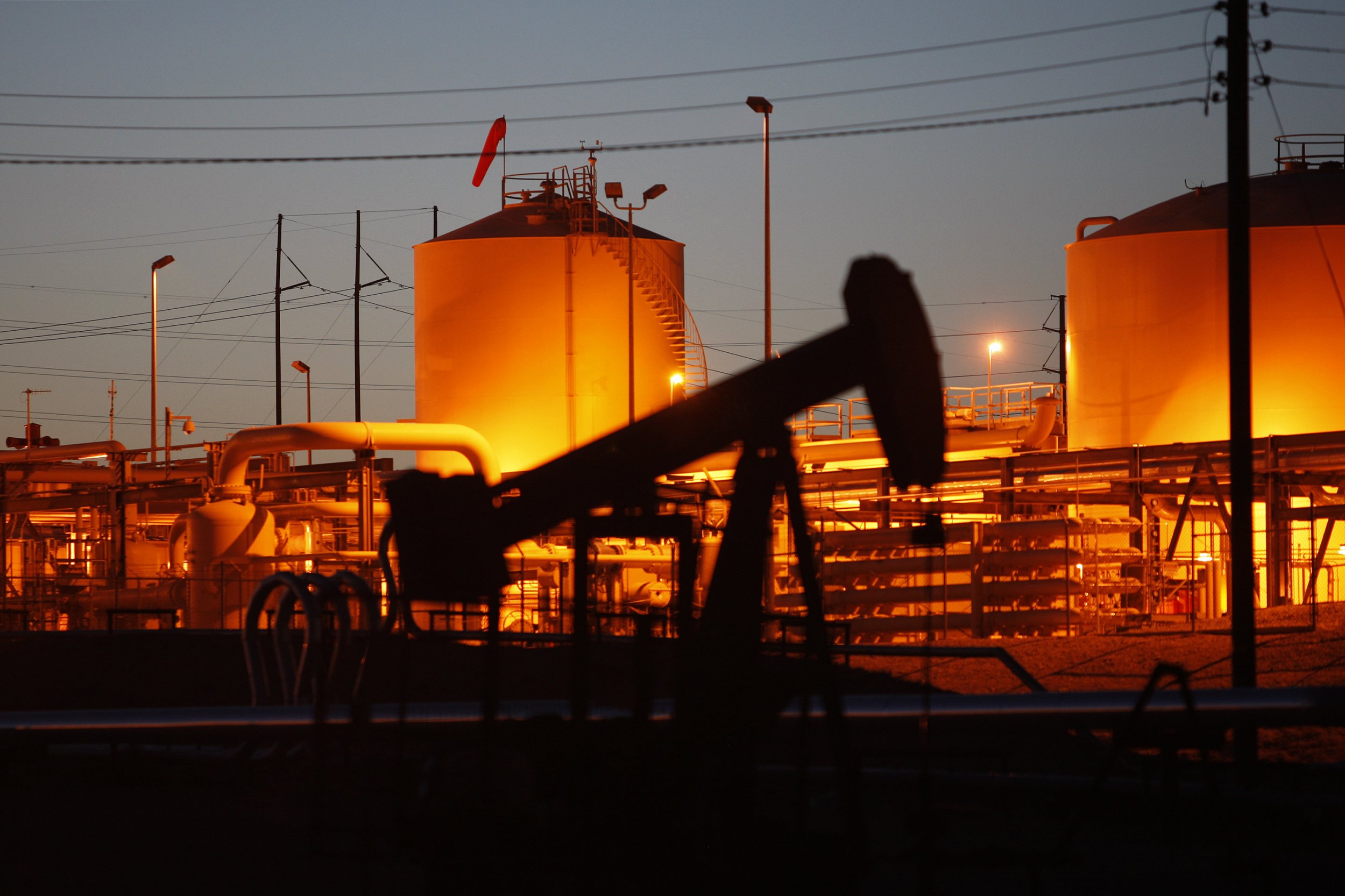 This story is being co-published with Capital&Main
"The fossil-fuel era is ending, and California is not interested in the boom-or-bust oil economy." So wrote California Lieutenant Governor Gavin Newsom in a February 7 letter to Kelly Hammerle, national program manager at the federal Bureau of Ocean Energy Management.
At issue was the Donald Trump administration's proposal to resume drilling in federal waters off the California coast, which Newsom, in his role overseeing the State Lands Commission, was determined to quash. Advocates for a clean California economy, however, are hoping that it means even more.
"He's going to be the pioneer of a thoughtful oil-and-gas phaseout in California," says Kassie Siegel, director of the Center for Biological Diversity's Climate Law Institute. "He's going to stop approving new oil and gas wells and fossil-fuel projects in California, implementing the safety buffer [around oil and gas wells] that we need to keep communities safe."
Those goals had long been what climate and environmental justice activists wanted from Governor Jerry Brown. As Brown began to wrap up his fourth term early this year, pressure from a coalition of environmental groups coalesced around a single campaign, #BrownsLastChance, to urge the governor to begin a "just transition" away from fossil fuels as a final salvo before he leaves office.
This transition would involve job training for workers who depend on oil, as well as a blanket denial of future drilling permits, combined with a gradual step-down of fossil-fuel extraction operations in the state.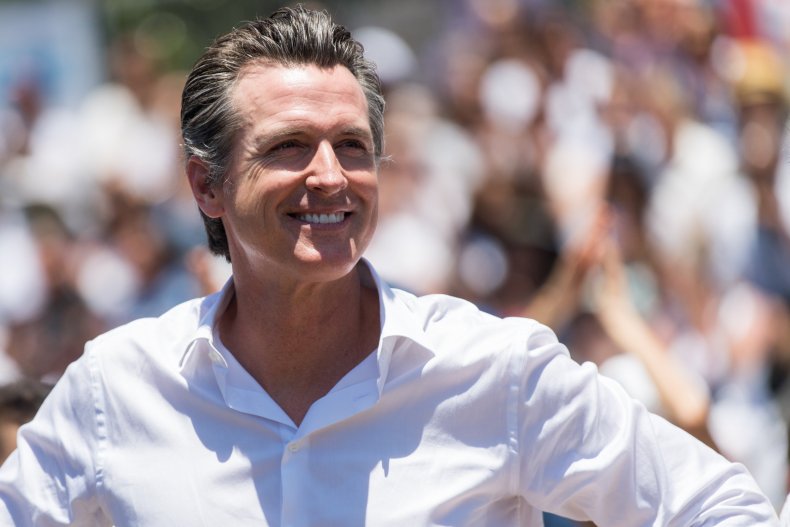 Despite Siegel's optimism, Newsom hasn't explicitly signed on to that campaign's agenda. So far, he has only affirmed his support for a ban on hydrofracturing, the most controversial method of stimulating stubborn wells to draw out California's singularly carbon-heavy oil, which is sometimes trapped within rocks that require an injection of sand-and-chemical slurry to access the crude. He also refused donations from the oil industry during his gubernatorial campaign — but so did every other Democratic candidate.
Whether he'll do what Brown would not, dashing the hopes of the spendy industry lobbyists at the Western States Petroleum Association, and fulfilling the dreams of environmental activists, is still anyone's guess. And Newsom's people, both those in his current office of the Lieutenant Governor and among his campaign staff, aren't talking (at least not to us).
If Newsom does intend to brand himself a climate hero, he'll face fierce political opposition from the state's redder counties. California oil doesn't matter much to the state's overall economy— it accounts for less than 3 percent of its gross domestic product. But it means a great deal in Kern County, whence comes roughly three-quarters of the oil California produces. The day after the midterm elections, on November 7, the Kern Economic Development Corporation held its annual energy summit in the Bakersfield DoubleTree Hilton.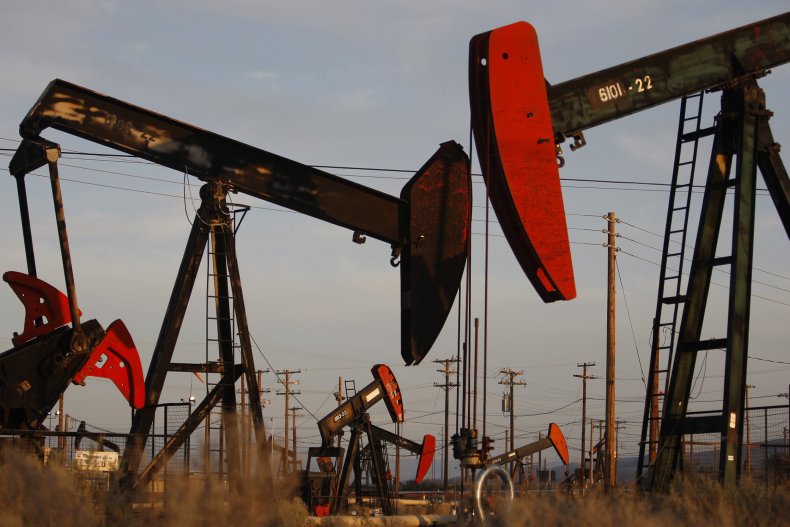 Though representatives from solar and wind were present—including from one company that builds solar plants for the steam necessary to coax out stubborn oil deposits—most of the room had come from the county's $14 billion petroleum extraction business, which accounts for fully one-fifth of Kern's total gross domestic product. A panel of state regulators was asked whether any of them had an inkling about Governor-elect Newsom's plans. "Newsom has made some interesting comments about the oil and gas industries in his campaign," said one questioner. "What are your thoughts about which policies he wants to institute or continue?"
Cameron Campbell, the inland district deputy for the state's Division of Oil, Gas and Geothermal Resources (DOGGR), took care to calm the nerves in the room, and dismissed some of Newsom's statements on the industry as campaign rhetoric. "Once he's in office and up to speed, he might think, 'Oh, jeez, this does have an effect,'" said the former Chevron geologist, who was appointed to the agency by Brown last May. Even if Newsom has no such moment, "One person doesn't make the change," Campbell assured his listeners. "Government doesn't have all the power."
Which is true enough—decisions about well permitting are mostly made at the local level in Kern County, which has independent authority to conduct environmental and land-use reviews. "Although the Division frequently corrects operators' planned operations to ensure adherence to regulation and best practice, it would be very unusual for the Division to completely deny proposed drilling operations for a physical location already approved by the local land use authority," wrote James Pierce, senior staff counsel at DOGGR's parent agency, the Department of Conservation, in a letter to Capital & Main.
Very unusual, but perhaps not impossible. Back in 2011, when Brown infamously fired two state regulators—Derek Chernow, the head of the Department of Conservation, and Elena Miller at DOGGR—he did so because they were exercising oversight over the oil and gas industry according to already existing laws, the California Environmental Quality Act (CEQA) and the federal Safe Drinking Water Act. Those laws require transparency, and for petroleum companies to submit detailed information about their plans. Rather than divulge that information, drillers simply withdrew their permit applications—and complained to the governor, who intervened by installing more sympathetic personnel.
"Newsom could go in and reverse all of that," says Liza Tucker, consumer advocate at Consumer Watchdog, a California nonprofit that advocates in the public interest. He could start by instituting transparency, granting the public access to information about spills and chemicals. "The public needs to know where there are oil wells and where they're leaking," Tucker says. "Don't just pretend it's not happening."
He could also slow down the permit process, denying new applications and requiring that existing ones "actually follow the law" and conduct environmental reviews.
"Brown fired oil regulators for trying to do the right thing," Tucker says. "The first thing Newsom needs to do is to actually start regulating."