Fragments of Ancient Koran Discovered at UK University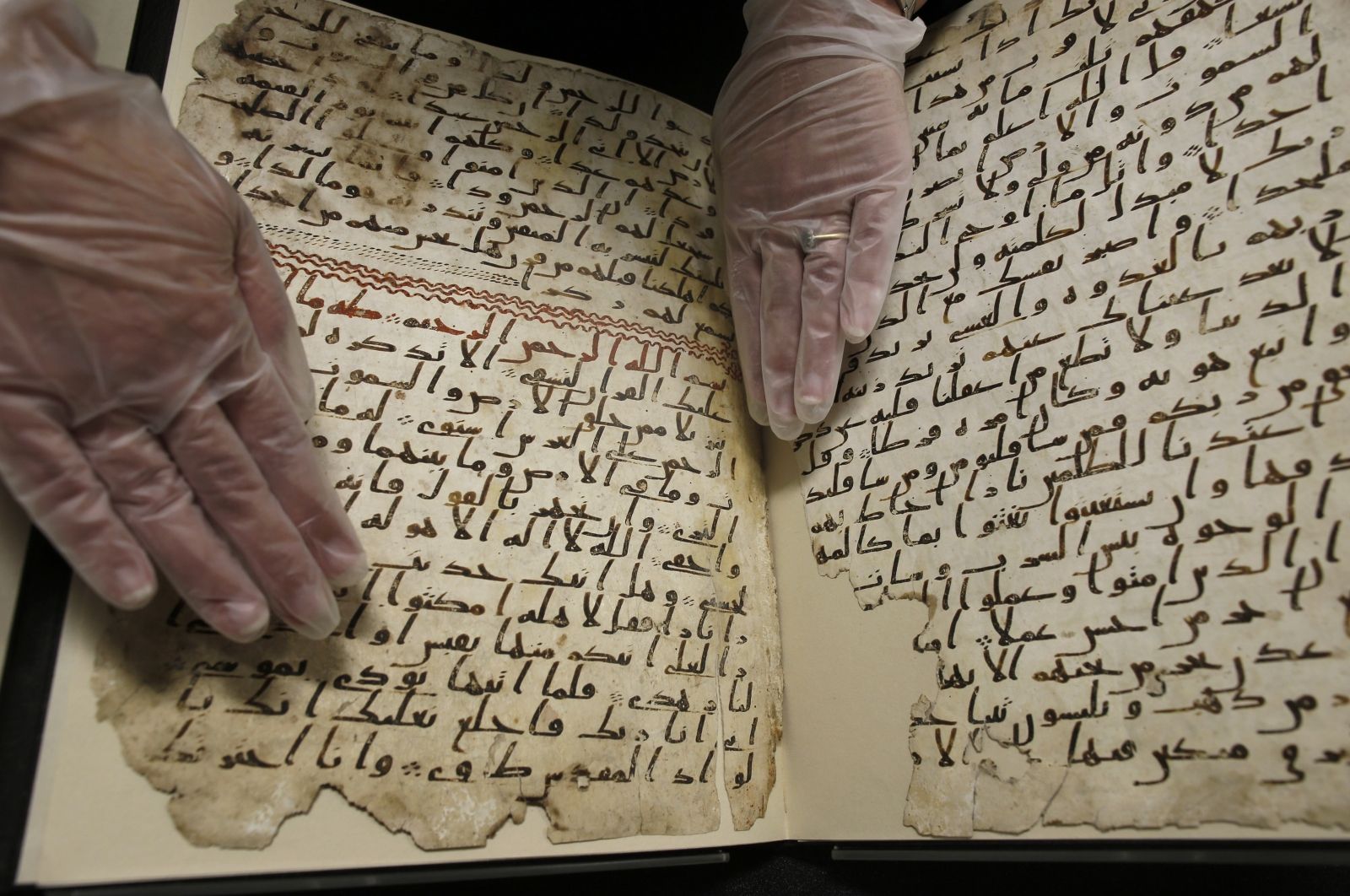 Fragments of an Islamic manuscript discovered at the University of Birmingham have been identified as chapters one of the world's oldest copies of the Koran, believed to be at least 1,370 years old.
Results from tests carried out by the University of Oxford suggest that the manuscript, which has been in the University of Birmingham's Mingana Collection for almost a century, was written somewhere between the period of AD 568 and 645, a range of dates that could predate the Islamic religion itself.
The fragments of text had been neglected for so long because they were bound together with another older text which shared very similar handwriting. They were only spotted when a PHD student, Alba Fedeli, stumbled across them whilst working on Mingana manuscripts.
The passages make up parts of Suras (a chapter or section of the Koran) 18 to 20. Researchers in Oxford believe the text was printed on the skin of a goat or a sheep alive during the lifetime of the Prophet Mohammed.
Radiocarbon analysis, a testing process which can determine the age of any object containing organic materials was carried out on the Koranic fragments and is 95.4% accurate.
According to Islamic teachings, the Prophet Muhammad received revelations from God which helped to form Islamic scriptures somewhere between the years AD 610 and 632—the year that he died.
This means that the text, which was written in Hijazi script (an early form of Arabic), was drafted less than 20 years after the Prophet's death, suggesting that the person or people who produced the various pieces could have personally known the Prophet Muhammad or witnessed him preaching.
Susan Worrall, director of special collections at the University of Birmingham, said: "The radiocarbon dating has delivered an exciting result, which contributes significantly to our understanding of the earliest written copies of the [Koran]."
"We are thrilled that such an important historical document is here in Birmingham, the most culturally diverse city in the UK," she said.
The script is set to temporarily leave its place in the university's collection of more than 3,000 Middle Eastern documents and be placed on public display at the university's Barber Institute of Fine Arts between October 2 and October 25.
Speaking to the Birmingham Mail, Muhammad Afzal, chairman of Birmingham Central Mosque expressed his delight at the historical discovery in the multicultural city.
"When I saw these pages I was very moved. There were tears of joy and emotion in my eyes. And I'm sure people from all over the UK will come to Birmingham to have a glimpse of these pages," Afzal said.