Fran Drescher, star of The Nanny, has recounted the night she came face to face with Princess Diana and made a risky royal joke.
Speaking to Fox News, the actress recalled a night at the 1995 Council of Fashion Designers of America (CDFA) awards in New York at which Diana was the guest of honor and Drescher was a presenter.
The memories of the princess come as 2022 marks the 25th anniversary of her death in a Paris car crash. Though no formal plans to commemorate this anniversary have been released by the royals, a statue to Diana was unveiled at her former home Kensington Palace last year by her sons, Prince William and Prince Harry.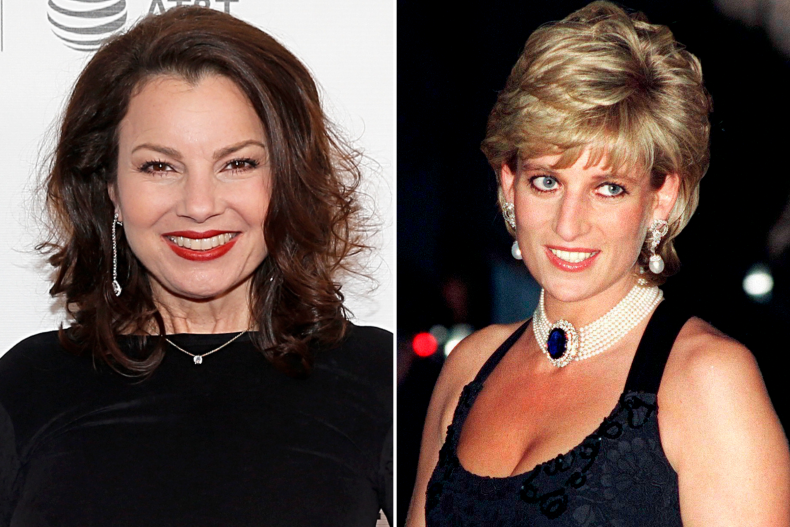 Drescher says she was determined to be introduced to the princess at the 1995 awards gala hosted at New York's Lincoln Center.
"At the time, Mr. Blackwell had a best-dressed and worst-dressed list. She was on the best-dressed list, and I was on the worst dressed list. I remember she stood in the middle of this cocktail party and there were probably 100 people crowded into this single room," she said.
"She had a woman next to her who knew every single person in the room. Well, I made a beeline for her because there was no way I was going to be intimidated. I was going to cut through the crowd and get to her because this was probably my only chance. And, like The Nanny, I've always been a carpe diem kind of gal. Seize the day," Drescher explained.
"When I finally made it to the center of the room, the woman next to her said, 'This is Fran Drescher. She's on a very popular show right now. Very funny actress.' I shook her hand and said, 'When the history books are written, you will be the heroine of the story.' She looked at me, I could still see her looking at me right now, and then she said, 'Oh, thank you. That's such a kind thing to say.' And I meant every word."
When the time came for the star to present her award she couldn't help but make a risky joke at the royal's expense.
"I said, 'I met Princess Diana backstage and said to her, 'Princess, we're both on Mr. Blackwell's list,'" Drescher remembered.
"And she said to me, 'Yes, but I was on the best-dressed list, and you were on the worst.' And I said, 'Yes, but you have Princess Margaret on your list. I have Madonna and Demi [Moore] in mine. You're on the wrong list princess!'"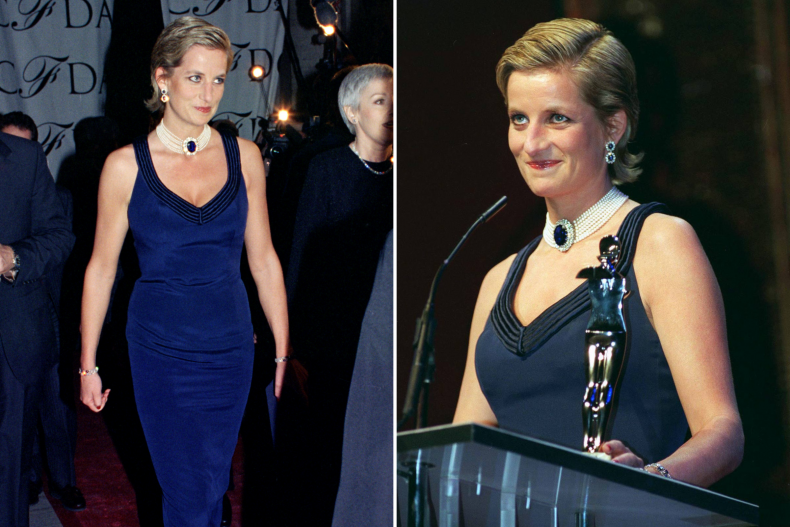 The reference to Princess Margaret, Queen Elizabeth II's formidable sister, came after reports had circulated that Diana was not getting along with some members of the royal family following her separation from Prince Charles in 1992. Diana and Margaret were neighbors at Kensington Palace.
Luckily for Drescher the joke hit its mark and received a warm reception from the princess.
"I saw her sitting on the front row. Bellied over. Laughing and slapping her knee, bouncing her foot," said Drescher.
"Laughing in a real guttural, genuine way. I could see her now sitting on that front row wearing a blue dress with a pearl choker just laughing. She was so good-humored and not elitist at all."
Diana was in New York for the gala to present an award to her longtime friend and fashion collaborator Liz Tilberis who had been the editor of British Vogue from 1988 to 1992. Tilberis accompanied the princess when she attended the Met Gala a year later in 1996.
Following her separation from Charles, Diana visited the U.S multiple times a year, sometimes with William and Harry for family vacations. In the mid-1990s speculation grew in the press as to whether the princess was planning a move to the States and it was at the CFDA awards that while she was on stage a member of the audience shouted: "Move to New York!"